On the occasion of CES 2020 in Las Vegas, TCL presented a new pair of earphones which is added to the SOCL 500TWS and ACTV 500TWS models introduced last fall. The new TCL ACTV 200BT in-ear headphones are dedicated to the people of sports and adopt an accessible and transparent heart rate monitoring metric, so that users do not have to wear other accessories, such as a smartwatch on the wrist or a chest tracker.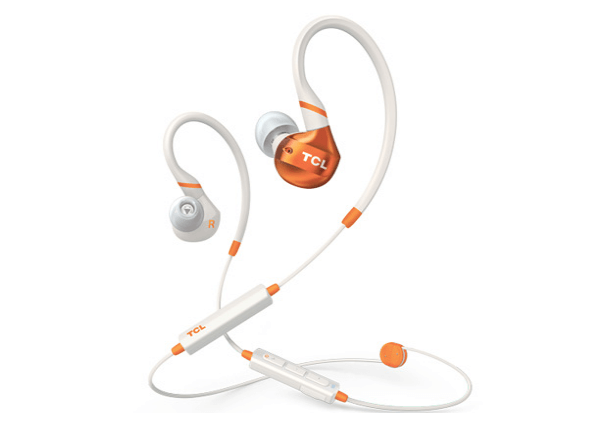 It is equipped with ActivHearts technology for non-contact heart rate detection and a precise dual sensor system integrated in the acoustic tube of the right earpiece, these headphones offer real-time audio feedback and accurate heart rate readings, to optimize the training routine. In practice, a series of infrared LEDs and multiple sensors are arranged for 360° monitoring of the blood flow in the user's ear, to provide an accurate heart rate reading.
This allows users to monitor their target heart rate zone for different activities while offering continuous music playback. Presented in a comfortable and light design, the ACTV 200BT headphones are equipped with a specially angled oval acoustic tube for maximum comfort during sports activities.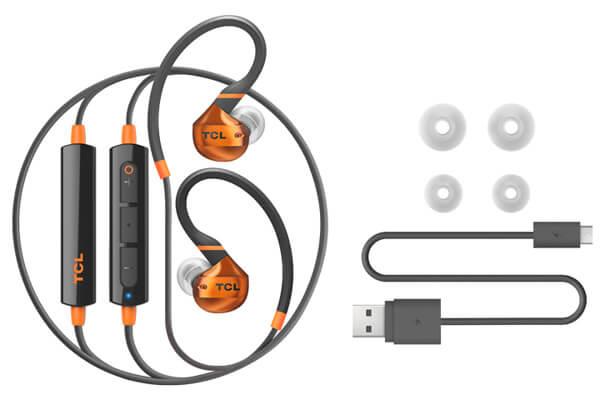 TCL ACTV 200BT features:
8.6mm speaker driver and passive noise isolation – for acoustically accurate and balanced sound
IPX4 resistant to splashes and sweat – thanks to a series of protective functions including nanocoating on the ear tube, high density felt paper that covers the driver and microphone, as well as a hermetically sealed design for battery protection
Equipped with an adjustable cable mechanism – to allow the headphones to sit comfortably and securely on the neck and shoulders
An ear hook attached to the headset – to add stability to the headset
Compatibility with a wide selection of popular third-party apps dedicated to health and fitness – including apps on the Apple HealthKit platform