Parallel to the various announcements for CES 2019 in Las Vegas, the Chinese manufacturer Teclast has launched a new Ultrabook with Windows 10. Chuwi also released their flagship product in 2019: Chuwi Ubook. In my opinion, Chinese brands are increasingly focusing on product design, and are increasingly moving in a lighter and thinner direction. Manufacturers from China are known for the good price/performance ratio of their devices. And now, the new Teclast F7 Plus is no exception.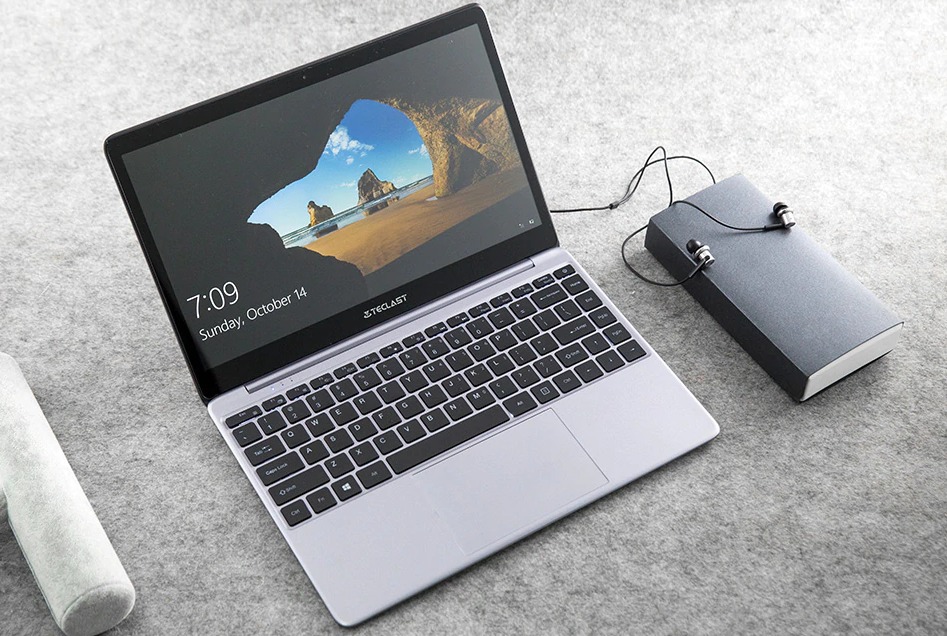 For the promotion price of $329.99, there is also a very promising overall package. The notebook has a 14-inch display with IPS technology and an edge of only 6 mm. On the outside there is an aluminum case with elegantly rounded corners. The device also has a very pleasant depth of 14.9 mm.
On each side there is a USB 3.0 type-A port as well as a 3.5 mm jack plug, mini HDMI output and a proprietary charging port. There is no USB Type C port and this would be interesting for many users, at least for the power supply.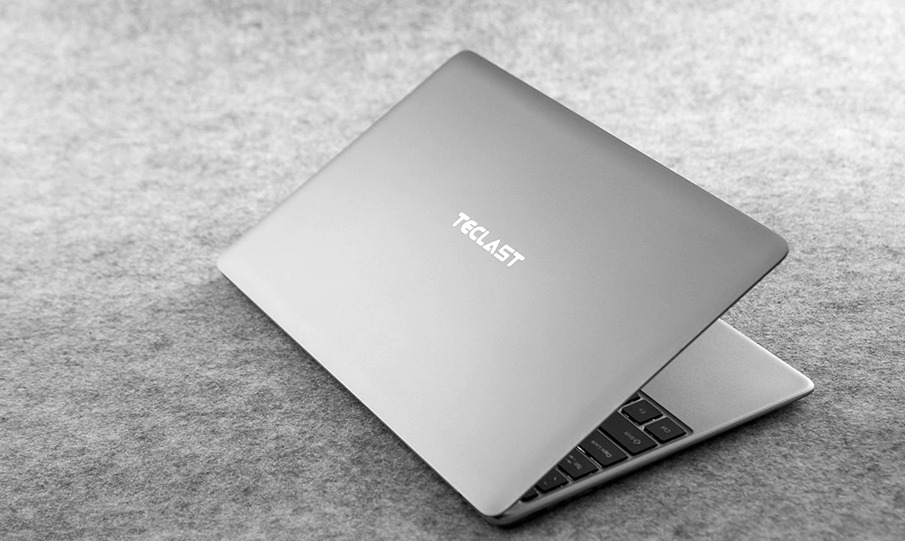 The China notebook can score points with hardware elsewhere. While the Intel Celeron N4100 processor with four cores in the price range of less than 300 euros, with 8 GB of RAM and 128 GB of internal SSD memory. Users should benefit from the additional RAM especially in multitasking, while the SSD memory should be somewhat faster than conventional eMMC memory.
Other features include an illuminated keyboard and a rather spacious touch-pad, which is also not necessarily common in the price range. The back-lit logo on the back is also an interesting accent.
The Teclast F7 Plus will be officially launched in China on 21 January and will be available exclusively from online dealer Gearbest. In the first release week, the manufacturer is offering a discount in partnership with Gearbest, so that it will be available for 329.99 US dollars.
Similar hardware is undoubtedly not so easy to find. Not without reason more and more devices like the Chuwi LapBook Air or the Jumper EZbook X4 are imported and sold by well-known suppliers.