GearBerry is an online store that specializes in providing tools and equipment for DIYers and Makers. They offer a variety of products, including laser engravers and cutters.
If you're interested in purchasing a laser engraver for metal projects, GearBerry has some top tips for buying the best one.
Coupon Code:

GB20OFF

Original Price: $89.00 ; Current Price:

$69.99
The Easythreed K7 is a mini 3D printer that is priced at less than $70. It is a very small 3D printer and is suitable for beginners or those looking for an affordable option.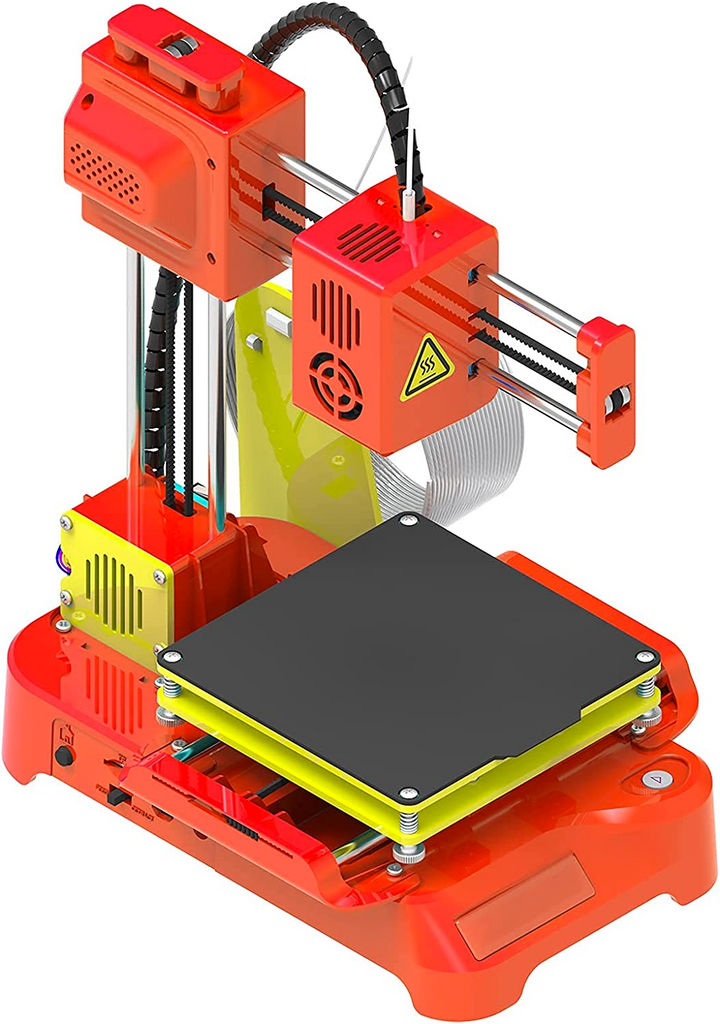 Based on the family "Creative DIY" product concept, Easythreed K7 desktop 3D printer adheres to the design concept of "fashion, technology, light and simple", optimizing the structure design to the maximum, achieving 100*100*100mm printing volume. 100mm printing volume. It adopts the core component module design, and only needs to fix a few screws to complete the whole machine assembly.
In recent years, the 3D printer market has exploded, and consumers are overwhelmed by the variety of branded machines. The Easythreed K7 is designed to meet the needs of home users, with its value, fast molding speed, efficiency and cost savings, and stable printing.
Twotrees TTC 450 CNC Router Machine
Coupon Code:

GB20OFF

Original Price: $449.00 ; Current Price:

$429.99
The TwoTrees TTC 450 is a CNC router machine for precision cutting with a working area of 460x460x80 mm. It can handle 2D and 3D, 3-axis X, Y, Z movement, features a 32-bit microcontroller, a touchscreen control display, and supports WiFi network connection. The machine can read files on an SD card for offline operation, and workpieces can be made of a variety of materials such as wood, acrylic, Plastwood, carbon fiber sheet, aluminum, metal, and various engineering plastic materials.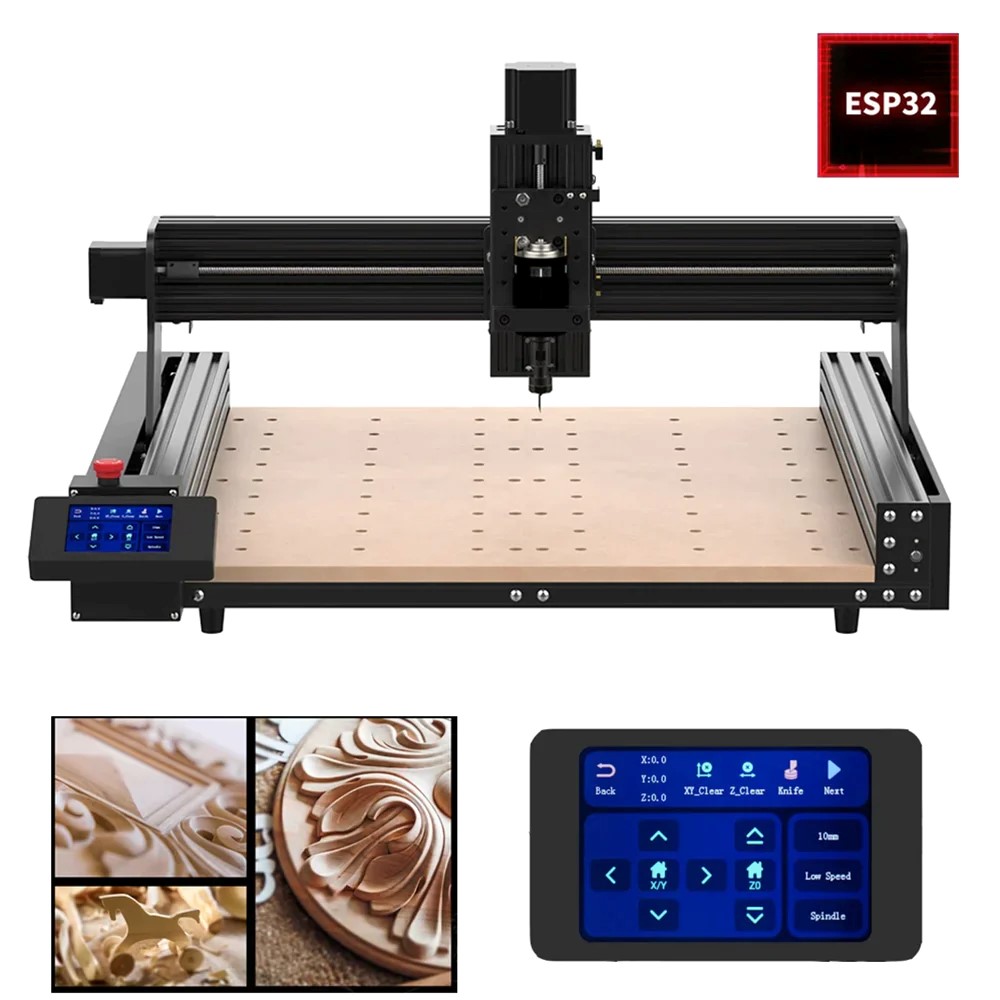 The TTC 450 comes with an 80W 775 spindle with an ER11 spindle motor having a maximum speed of 8,000 rpm, a torque of 0.2 Nm, and 24V DC input. The machine can be purchased from the TwoTrees Official Shop. The TTC 450 CNC router machine ships with an 80W 775 spindle with an ER11 spindle motor having a maximum speed of 8,000 rpm, a torque of 0.2 Nm, and 24V DC input. The machine can be used for milling, drilling, engraving, cutting, and milling.
ATOMSTACK S20 PRO LASER ENGRAVER
Coupon Code:

GB20OFF

Original Price: $709.00 ; Current Price:

$689.99
A laser engraver is a handy tool to have around whether you're a hobbyist, small business owner, or DIY-er. They allow you to create custom engraved products with a wide variety of materials. But with so many different models on the market, it can be hard to know which one is right for you.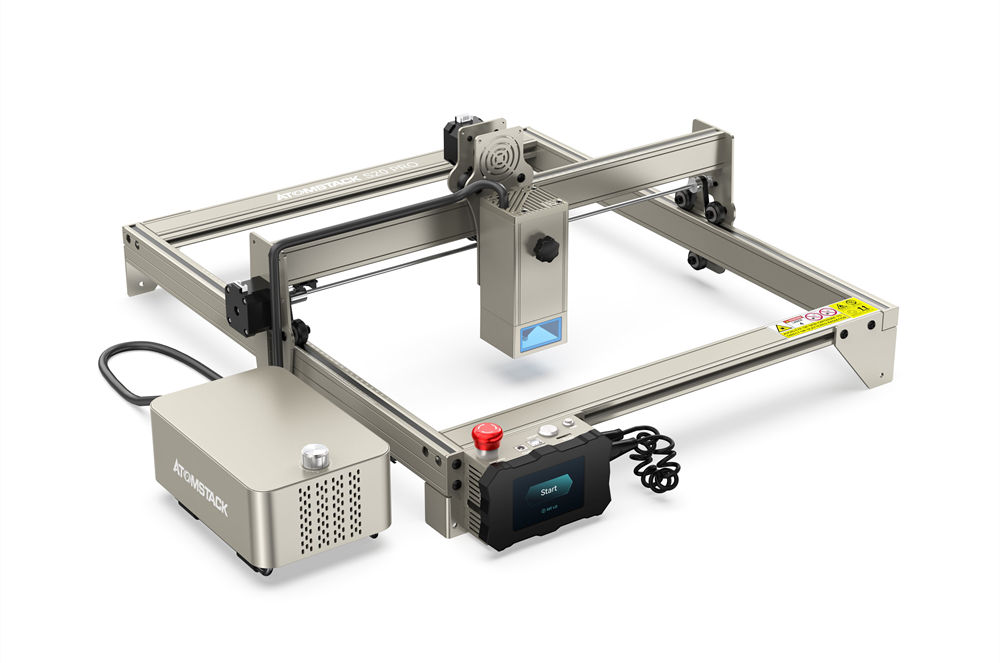 The Atomstack S20 Pro is a laser engraving and cutting machine. It is one of the most powerful semiconductor laser engravers available, emitting laser with much more energy on a smaller spot, which makes higher precision engraving and cutting possible. The S20 Pro has a quad-core laser module, making it the world's first quad-laser engraver. It has a 130W laser, making it the most powerful S20 Pro.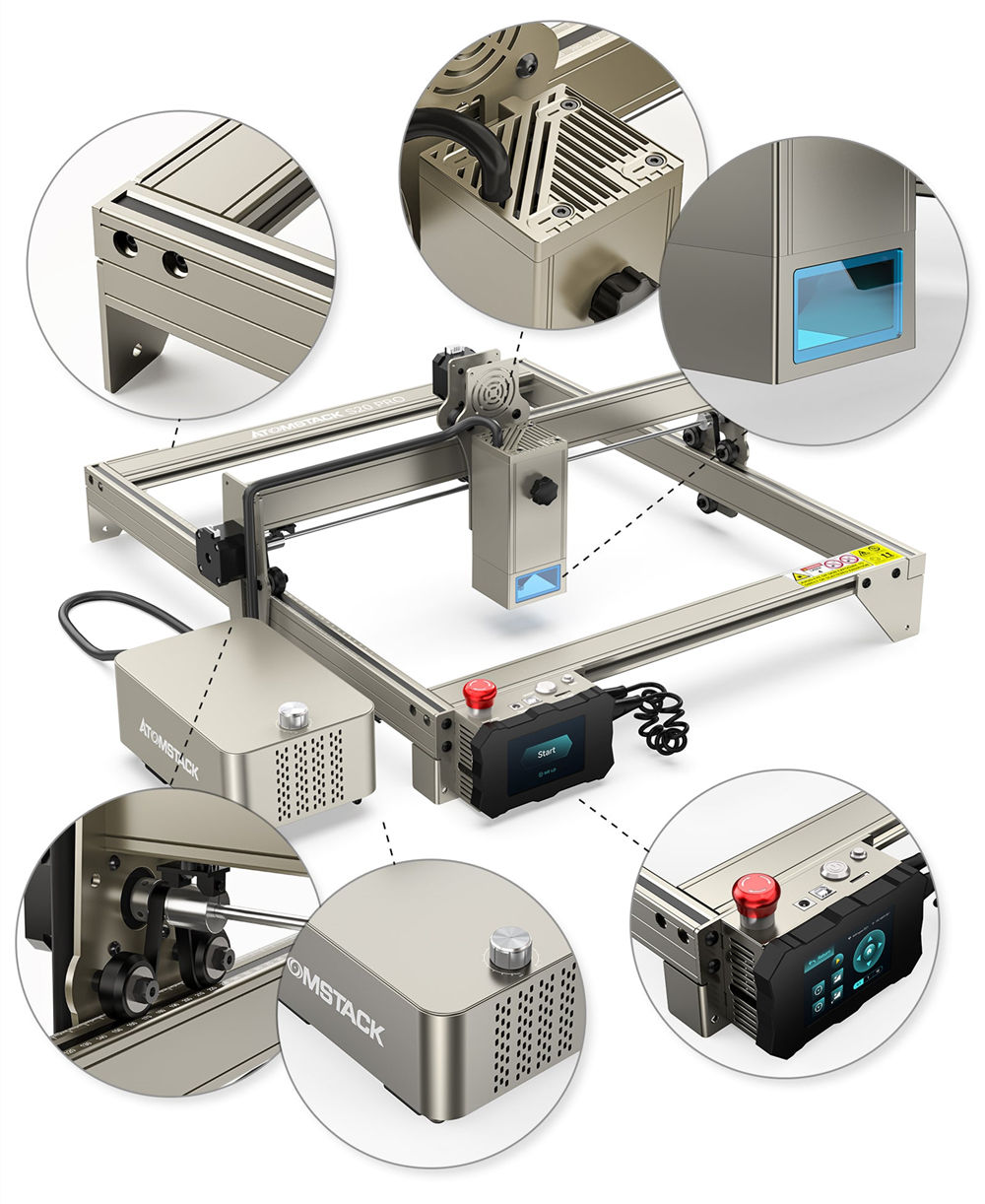 The S20 Pro has a working area of 400x400mm and can engrave and cut a variety of materials, including wood, bamboo, cardboard, plastic, leather, PCB board, aluminum oxide, non-reflective materials, and even thin sheet metal. It has a built-in air assist system and a self-developed 32-bit motherboard with a 256-bit color scale, achieving finer engraving results and higher contrast effects. The S20 Pro also has a self-developed mobile phone app that is available for download on major Android application markets and the Apple App Store.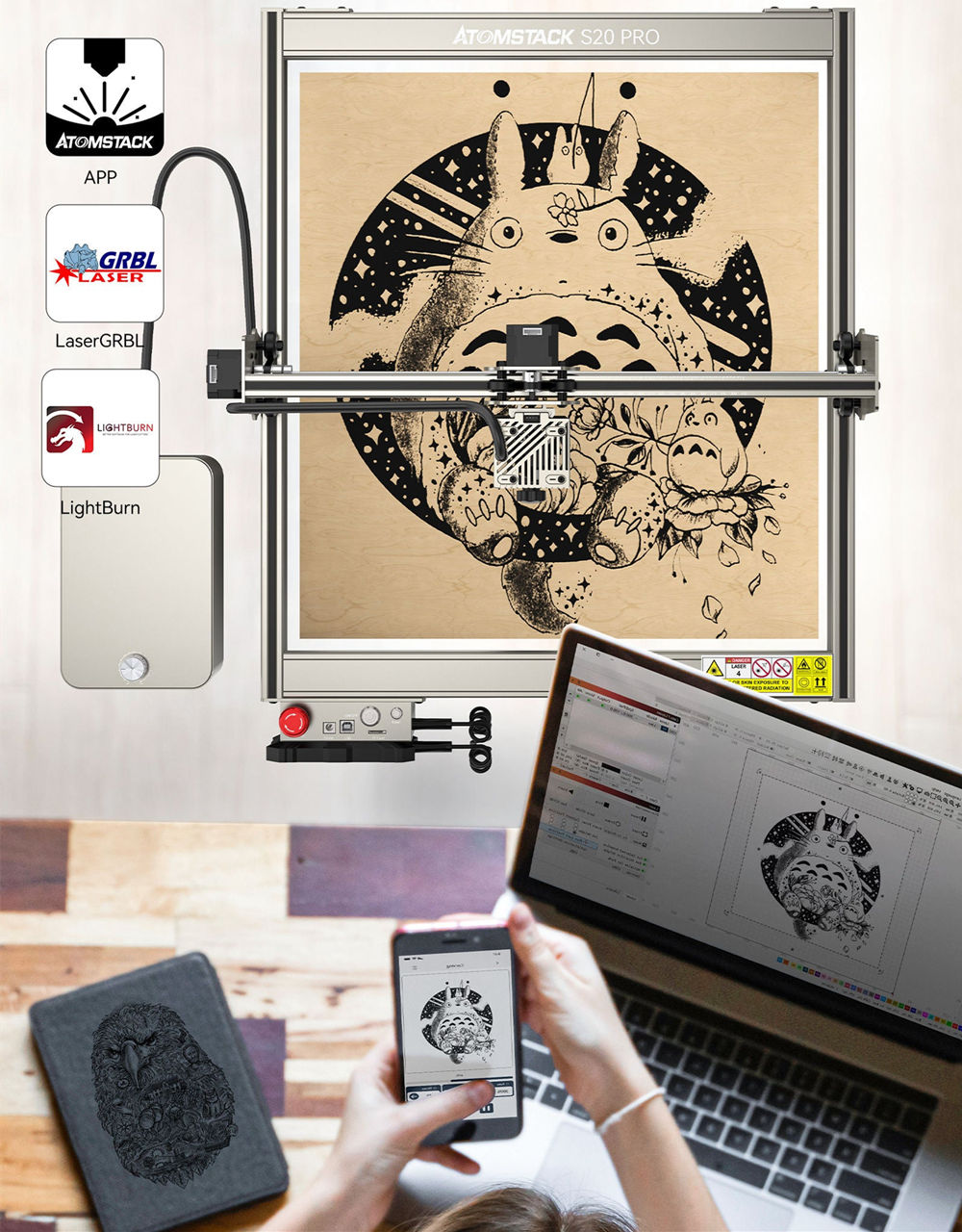 The S20 Pro has a new laser with a knob that makes it more convenient and quick to adjust the height of the laser. It also supports offline engraving and has a terminal control panel, allowing users to carry out engraving work anytime and anywhere without being restricted by a computer. The S20 Pro can cut 12mm solid wood in one pass and 8mm acrylic in one pass.
Why GearBerry
GearBerry is the go-to solution for DIY enthusiasts, offering a wide range of industrial equipment, power tools, safety supplies, and more. With a passion for DIY projects and a focus on 3D printers and laser engravers, GearBerry ensures top-quality products by partnering directly with manufacturers and listening to customer feedback. From precision 3D printers to powerful laser engravers, they have the tools to fuel your creativity.