The Lenovo company introduced the ThinkCentre Nano M90n mini-PC. According to the manufacturer, it is the world's most compact series of commercial desktop PCs, designed to provide high performance in miniature sizes. Specifically, one of the models has a size of 178.8 x 87.9 x 21.8 mm, which is roughly the same size as a large smartphone, apart from its thickness.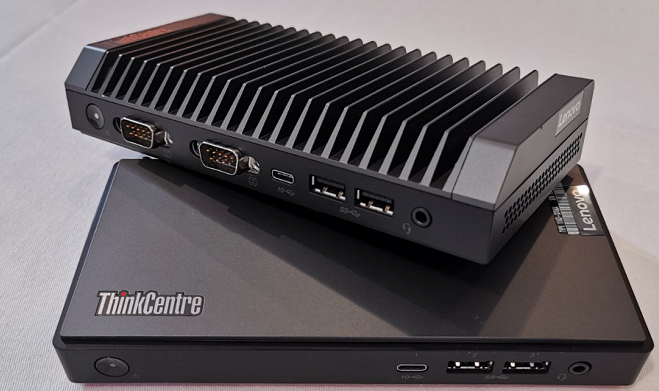 While models in a ruler two: ThinkCentre Nano M90n and Nano M90n IoT. Differences between models consist in a set of ports and the case. Model Nano M90n IoT received passive cooling system.

Speaking of parameters, we don't have all the details yet. It is known that the new products are based on Intel Core CPUs of the eighth generation, the maximum amount of RAM is 16 GB, and the drive – 512 GB. It is also worth noting the compliance with the standard MIL-SPEC-810G, so that computers within reasonable limits are not afraid of high or low temperatures, high humidity and even drops.
Deliveries of new products are scheduled for August. For ThinkCentre Nano M90n will ask approximately from $640, and for Nano M90n IoT – from 540 dollars.