MediaTek unveiled the new SoC chip for its mid-range P65 helio smartphone, which allegedly delivers a quarter the performance of its competitors. Taiwanese mobile device manufacturer MediaTek has introduced a new SoC MediaTek P65 helio helio manufactured using a 12-nanometer lithographic process. And although it is not a technology that is especially obsolete, it is only correct in comparison to 8nm and 7nm, which is offered by the competition.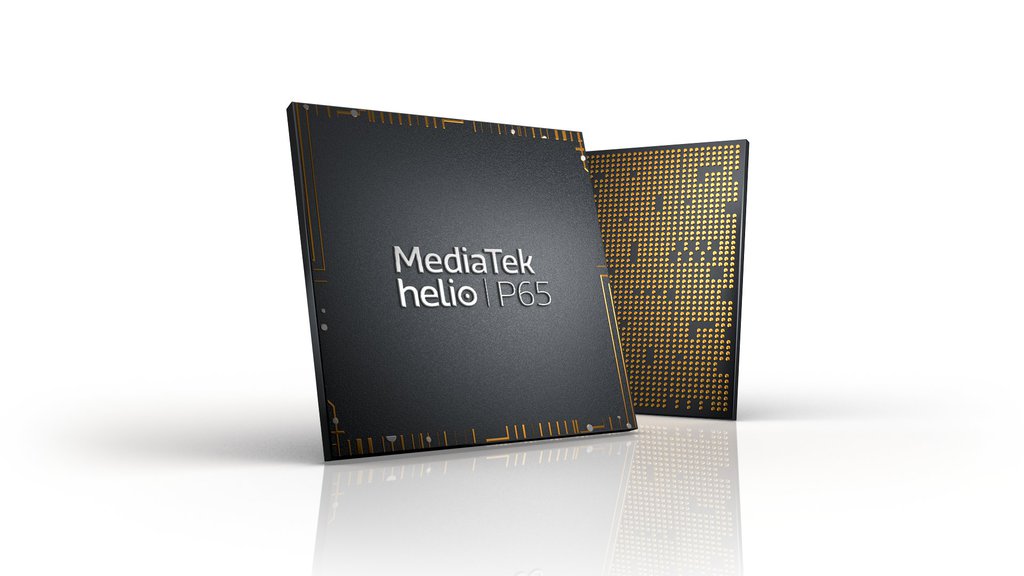 At the very beginning you should know that Kirin 810 presented recently crushes the title unit. MediaTek Helio P65 consists of an eight-core processor that uses two powerful ARM Cortex-A75 cores with a maximum clock frequency of 2.2 GHz and six ARM Cortex-A55 cores with a clock rate of 1.7 GHz. These cores are connected and share a large L3 cache for improved performance. Graphics is provided by the integrated ARM Mali-G52 graphics chip.
According to the manufacturer, AI performance has been improved twice as much as the previous generation of helio chipsets, so it's probably MediaTek Helio P60. This is not a feat, because the machine learning in MediaTek's SoC chipsets has already been improved with the Helio P70. On top of that, MediaTek CorePilot technology is designed to intelligently plan tasks, manage and control temperature, and monitor user habits to learn how to use our smartphone. This is to ensure reliability and smooth operation also in games.
What's more, the Helio P65 is 30 percent faster in AI camera tasks such as recognizing objects using Google Lens, detecting scenes and removing backgrounds from photos with a bokeh effect. SoC is also optimized for power consumption.
The latest P65 helio is capable of handling two cameras with 16MP + 16MP or single 48MP sensors, electronic image stabilisation, and 2K or slow motion video recording at 240 frames per second. MediaTek Helio P65 includes a range of hardware accelerators, including a depth motor that enables professional background blurring and Rolling Shutter Compensation (RSC) technology for motion capture.
The mobile system also includes an enhanced inertial navigation motor for accurate positioning indoors, underground or tunnels. Communication is complemented by dual 4G VoLTE, dual-band WiFi 802.11ac and Bluetooth 5.0. Finally, it also supports 4 or 8 GB of RAM with eMMC 5.1 memory.