Have you recently started work from home? Have you told by school, this fall term is going to be online lecturing until next summer? And right now, after a period of working/studying at home, you found out that it is not as easy as it sounds. The right tools are paramount for productivity. Whether you choose to build the perfect home office or refresh your existing setup, loading up on work from home essentials can put a strain on your wallet. Some questions you should ask yourself before spending money?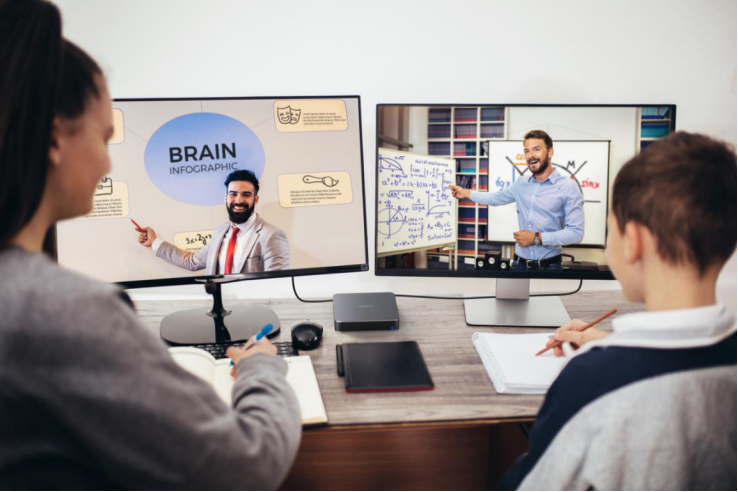 What kind of tools do you need?
You need a PC that enables you to undertake a myriad of activities, some of which include watching videos, zooming with your team, taking notes while study online even catching up with family and friends under the quarantine. However, due to the vast area, it consumes on our desk space, you will need a full-sized desktop that has minimized considerably. Thanks to the modernization and innovation in technology, the mini PC has taken the desktop world by storm.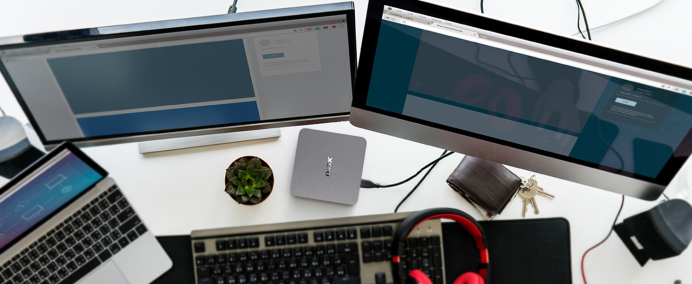 What features you need and how much it is gonna cost you?
Forget those professional bizarre terms like ROM, RAM, CPU, GPU, WIFI, Bluetooth, and all those boring basic features. Those are the basic standard requirements for every PC. Frankly, You need a PC that fast enough to handle your daily workload, such as video chat, surf the web, edit documents, enough ports to plug-in peripherals, and you may also need extra monitors for efficacy. If you need to take it to the office after the society goes back to normal, it needs to be lightweight enough to fit in your backpack easily. Of course, you need it to be durable with pre-installed windows 10 as well as some productivity software. All in one, right?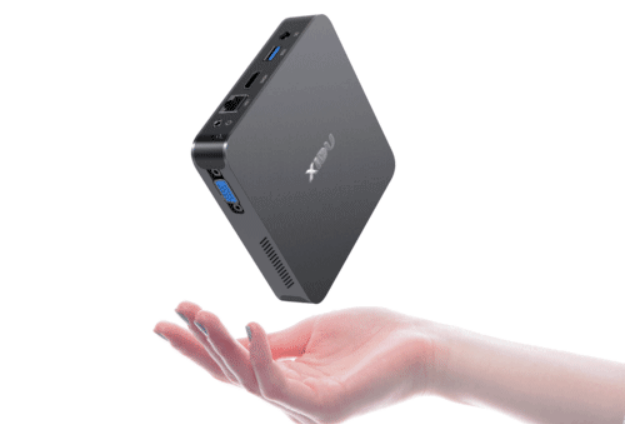 How to build a efficiently studying/ work from home phenomenon?
Now, you already invested in a work from home PC it is time for some choice of accessories. First, an extra monitor might triple your productivity, wireless mouse and keyboard can enable you to work in a comfortable position. Then, you may need a printer. Now, you can focus on the work at hand with a set of a handful of tools.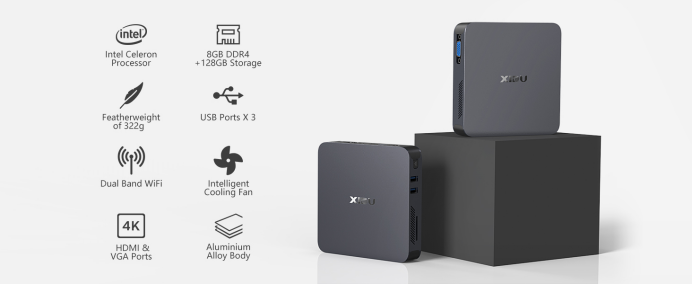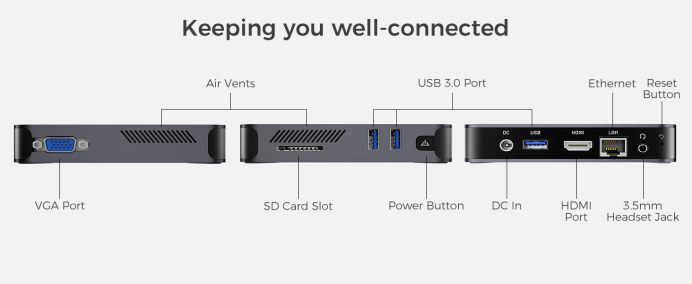 XIDU PhilMac: A featherweight mini PC with a pre-installed Windows10 suite, with the integrated one-piece aluminum slim design, guarantees the durability and doesn't weigh you down in any way. It contains one HDMI and one VGA port, so compatible for two monitors via 4K@60Ghz. Its connectivity is incredible as it features Bluetooth and USB ports as well as an SD card slot and SSD expansion up to 1TB. Now, PhilMac is available at 199.99 plus a FREE wireless at their Amazon store and Aliexpress Store.
Amazon Store Link:
IT: https://amzn.to/3fuz5ao
US: https://amzn.to/3fNtJXH
UK: https://amzn.to/31s4DJ7
FR: https://amzn.to/3jB7zub