Two weeks earlier, the world-famous smart device brand Blackview has rolled out an AliExpress 11.11 Sale List, covering all bestsellers, including rugged phones, mainstream smartphones, tablets, laptops, earphones, and smartwatches, with up to 70% off. Have all your favorite items been added to the cart and get coupons? Now the Blackview AliExpress Double 11 Sales has officially started. You can buy the Blackview products at the lowest price of the year!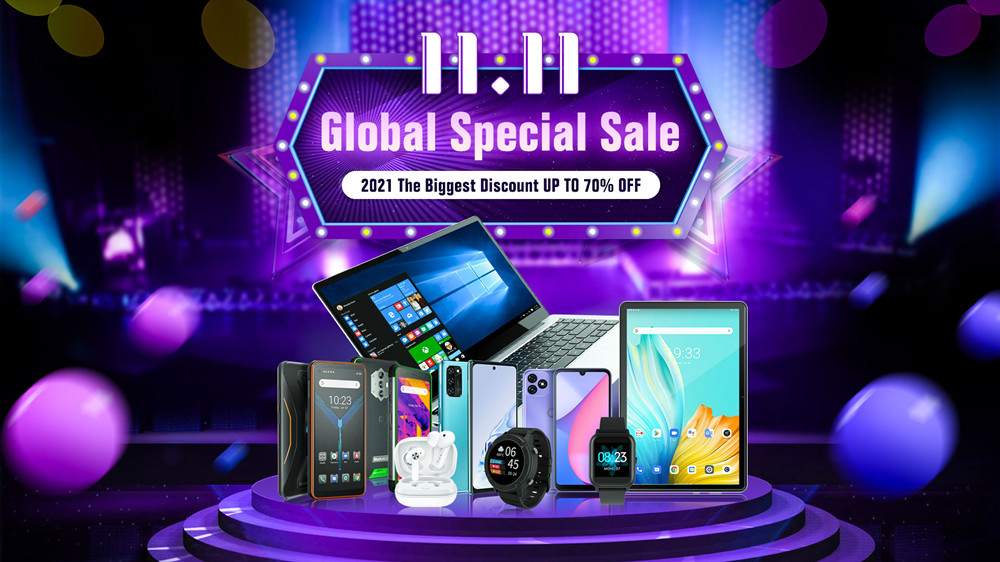 Rugged Work Phone
5G rugged phones
Blackview BL5000: $499.99 $269.99, 46% off
Blackview BL6000 Pro: $633.32 $373.66, 41% off
Thermal rugged phones
Blackview BV6600 Pro: $399.99 $235.99, 41% off
Blackview BV9800 Pro: $499.99 $324.99, 35% off
Blackview BV9900 Pro: $549.99 $395.9, 28% off
Standard rugged phones
Blackview BV4900 Pro: $199.99 $109.99, 45% off
Blackview BV4900s: $129.99 $110.49, 15% off
Blackview BV6600E: $199.99 $129.99, 35% off
Blackview BV6600: $249.99 $139.99, 44% off
Blackview BV6300 Pro: $289.84 $176.8, 39% off
Blackview BV9900E: $449.99 $265.49, 41% off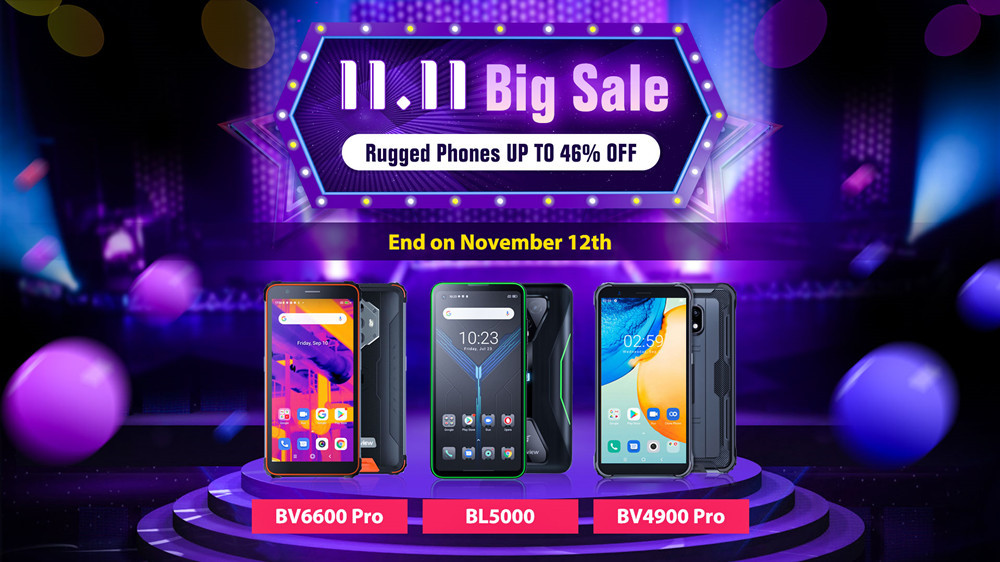 The Blackview star product line is the rugged phone series. Built tough from the inside out, they meet the IP68 & IP69K & MIL-STD-810G standards to be highly waterproof, dustproof, and drop-proof. Moreover, with numerous technological breakthroughs from Blackview Laboratory, this series has been enlarged with rugged phones of various kinds, including 5G flagships packing industry-leading specs and thermal variants integrating advanced FLIR Lepton® thermal imaging technologies. During the 2-day global shopping festival, you can snap one at as low as $109.99 with 45% off to get the most from the Blackview power.
Mainstream Smartphone
OSCAL C20: $99.99 $49, 51% off
Blackview A80: $119.99 $77.99, 35% off
Blackview A80s: $164.99 $97.34, 41% off
Blackview A90: $199.99 $109.99, 45% off
Blackview A100: $249.99 $134.99, 46% off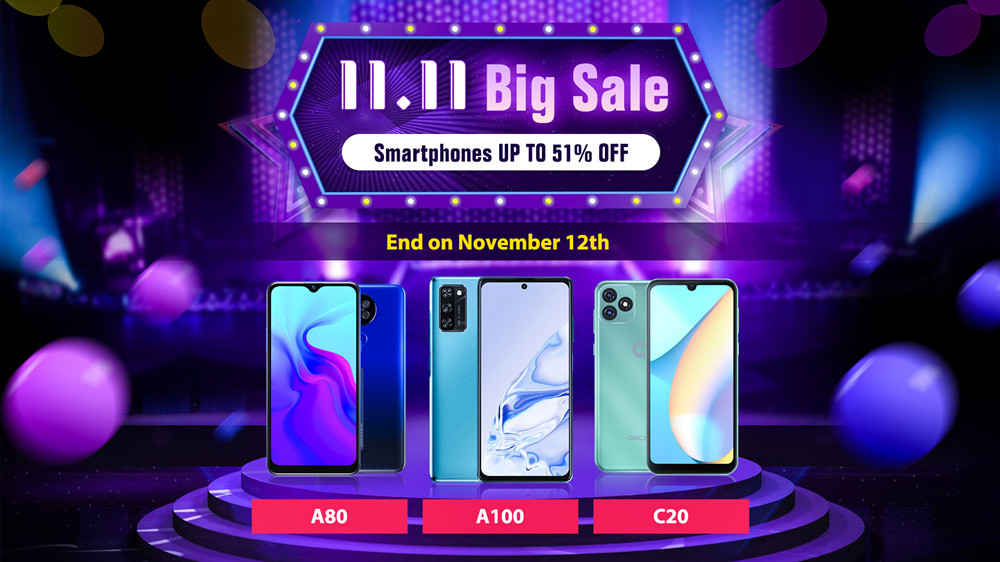 Blackview mainstream smartphones combine all elements in vogue, from refined craftsmanships to unique colorings, to demonstrate the pursuit of the stylish and trendsetting design, catching your eyes at first sight. Though beautiful outside, they make no compromise on configurations under the hood. In terms of smoothness and responsiveness capability, they outperform their counterparts within the same price range. Massive discounts with up to 51% off are available in this Double 11 Big Sale.
Tablet & Laptop
OSCAL Pad 8: $199.99 $143.99, 28% off
Blackview Tab 10: $199.99 $149.99, 25% off
Blackview AceBook1: $499.99 $274.99, 45% off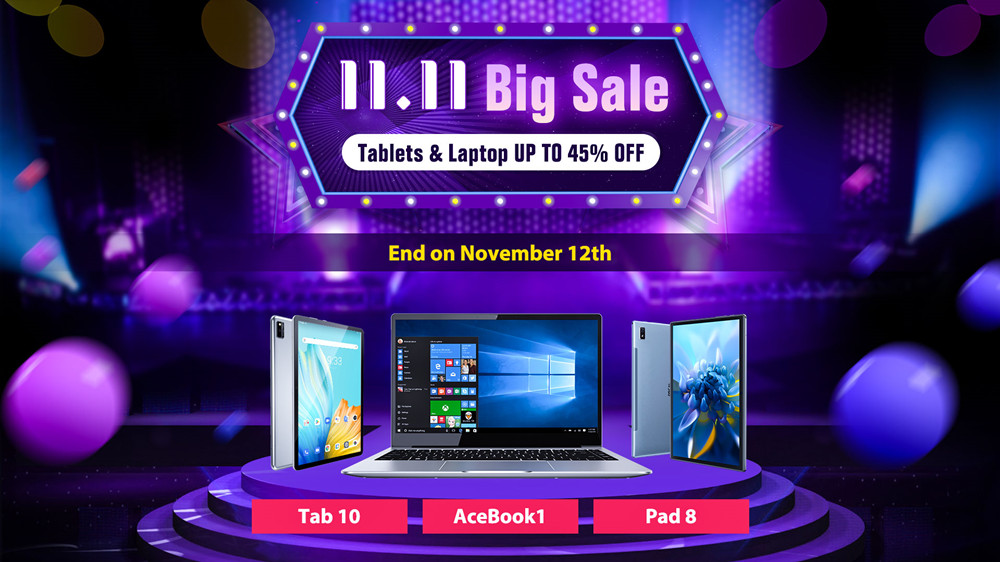 During the study-from-home and work-from-home period, we attach greater importance to the tablet and laptop than ever. With competitive features and friendly pricing, Blackview tablets and laptops quickly won great reputations among students, teachers, parents, and office workers, making them the best alternative to Apple, Samsung, and Huawei products. Try one with up to 45% off and get well prepared for work and entertainment activities.
TWS Earphone
Blackview AirBuds 1: $39.98 $19.19, 52% off
Blackview AirBuds 3: $39.98 $19.99, 50% off
Blackview FitBuds 1: $49.99 $27.99, 45% off
Blackview AirBuds 5 Pro: $89.99 $53.99, 41% off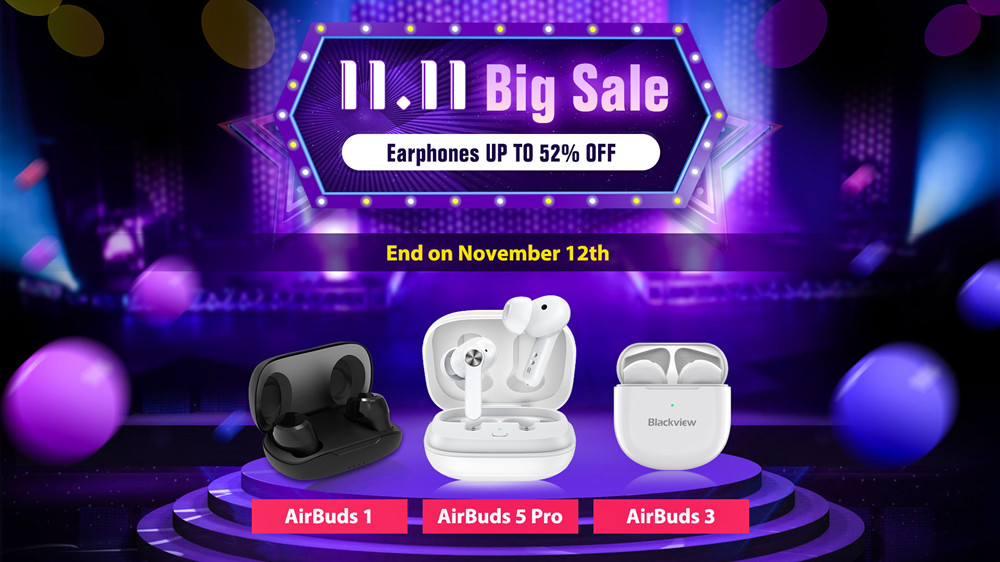 Getting your ears with a pair of quality TWS Bluetooth earphones doesn't have to be costly. At least, it's not the case for Blackview audios. Ranging from the entry-level to the top-rated noise-canceling listening performance, Blackview satisfies. Moreover, you can always expect the best wearing comfort, premium call & sound quality, and extended battery life. Dare to have one for your audio pleasure with the price dropping down to $19.19
Smartwatch
Blackview R3: $49.99 $24.99, 50% off
Blackview X5: $99.98 $29.99, 70% off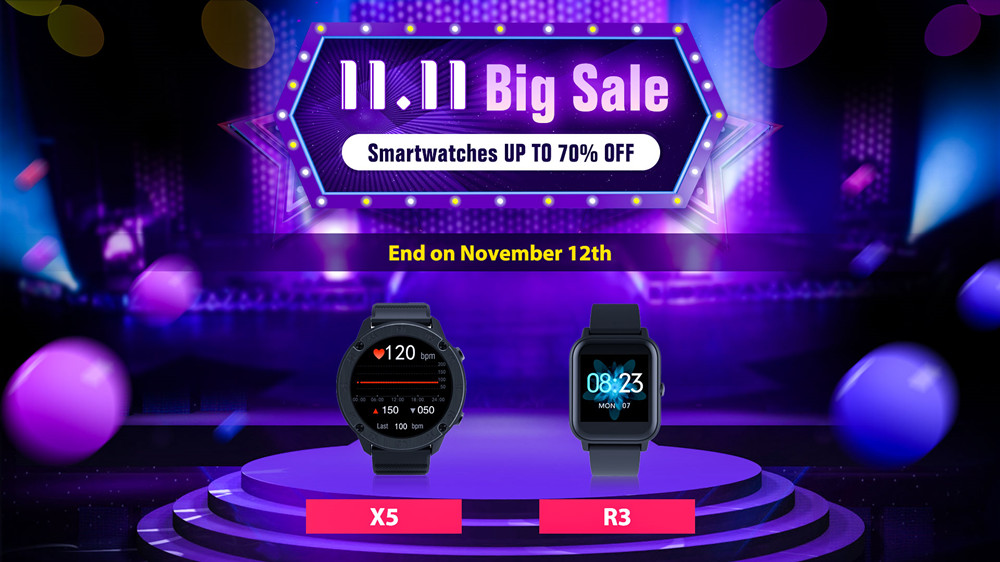 Not exaggerating, you're connecting to everything even without a smartphone when with Blackview smartwatches, the all-rounders for fitness tracking, health management, message notifications from calls and social media, music controls, etc. Powerful inside, Blackview wearables come in rugged or fashionable styles for the exterior design. Pick your favorites with up to 70% off.
The Blackview Sale for Single's Day will end on November 12th PT. Never miss the time to empty your cart at the lowest price. Click here to learn more surprising offers.