Christmas 2021 is coming, I believe many of you are preparing Christmas gifts now. It would be meaningful to make a gift with your own hands and give it to your kids, your loved ones, your friends. Today I recommend two great laser engraving machines for you, they can do engraving as well as cutting and can make some great crafts.
SCULPFUN S6 Pro Laser Engraver
Coupon Code:

BLACKS6PRO

  Price:

147.55 euro

Dispatched from Germany Warehouse, Fast Free Shipping & No tax
SCULPFUN S6 Pro Laser Engraving Machine is designed with fast assembly and simple use. It enables hobbyists, amateurs, and even beginners to explore the engraving world, create their own works, and have fun! It has a large working area of 410 x 420mm, which is competent for daily engraving works.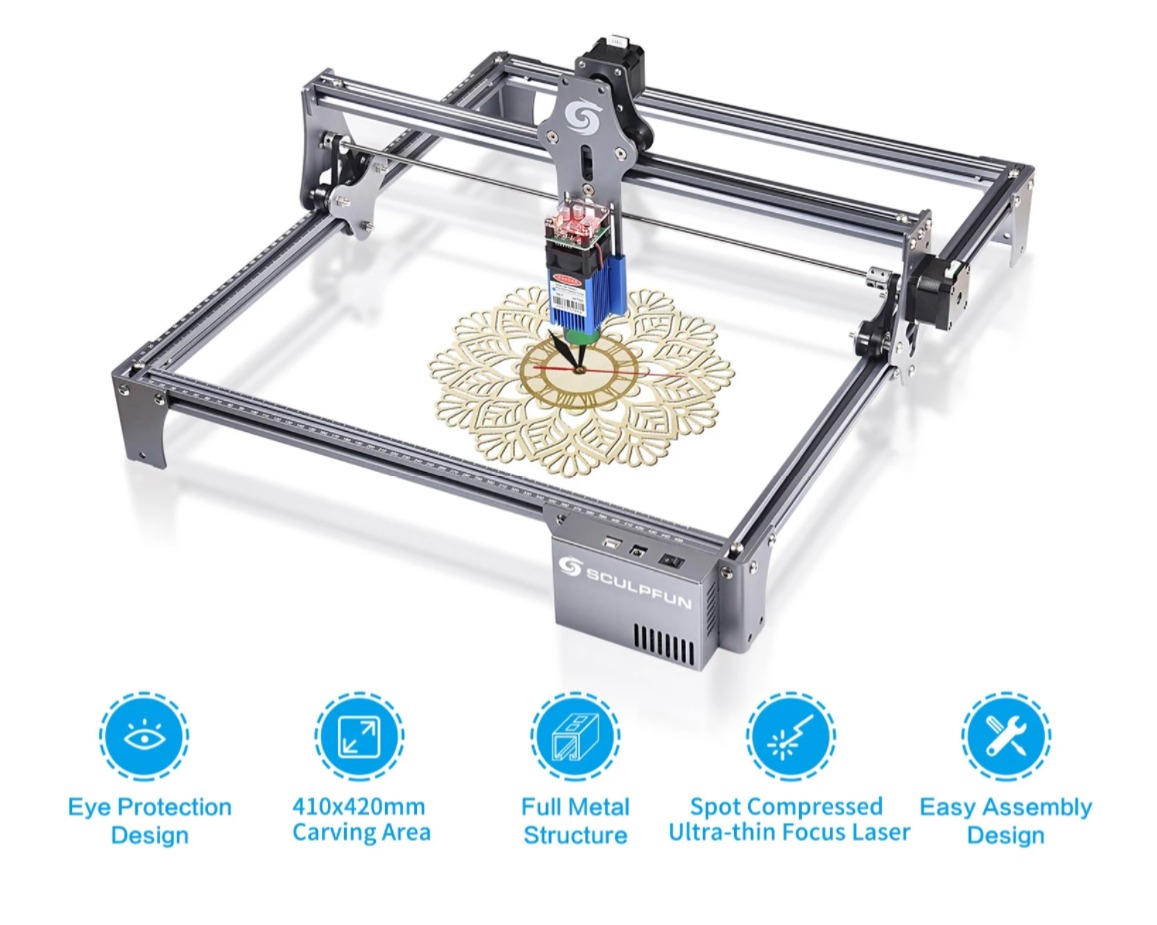 The all-metal structure design makes the SCULPFUN S6 Pro Laser Engraving Machine more solid and improves the accuracy of engraving. The whole structure is designed for quick installation, it usually takes 10-20 minutes to finish the installation. S6 Pro combined fixed focus laser and sliding design. You only need to slide the laser and tighten the screw to complete the focusing. The laser filter cover filters 98% of the ultraviolet light to the eye, You and the people around you can watch laser engraving without wearing goggles. The cover also prevents animals from grabbing the laser spot.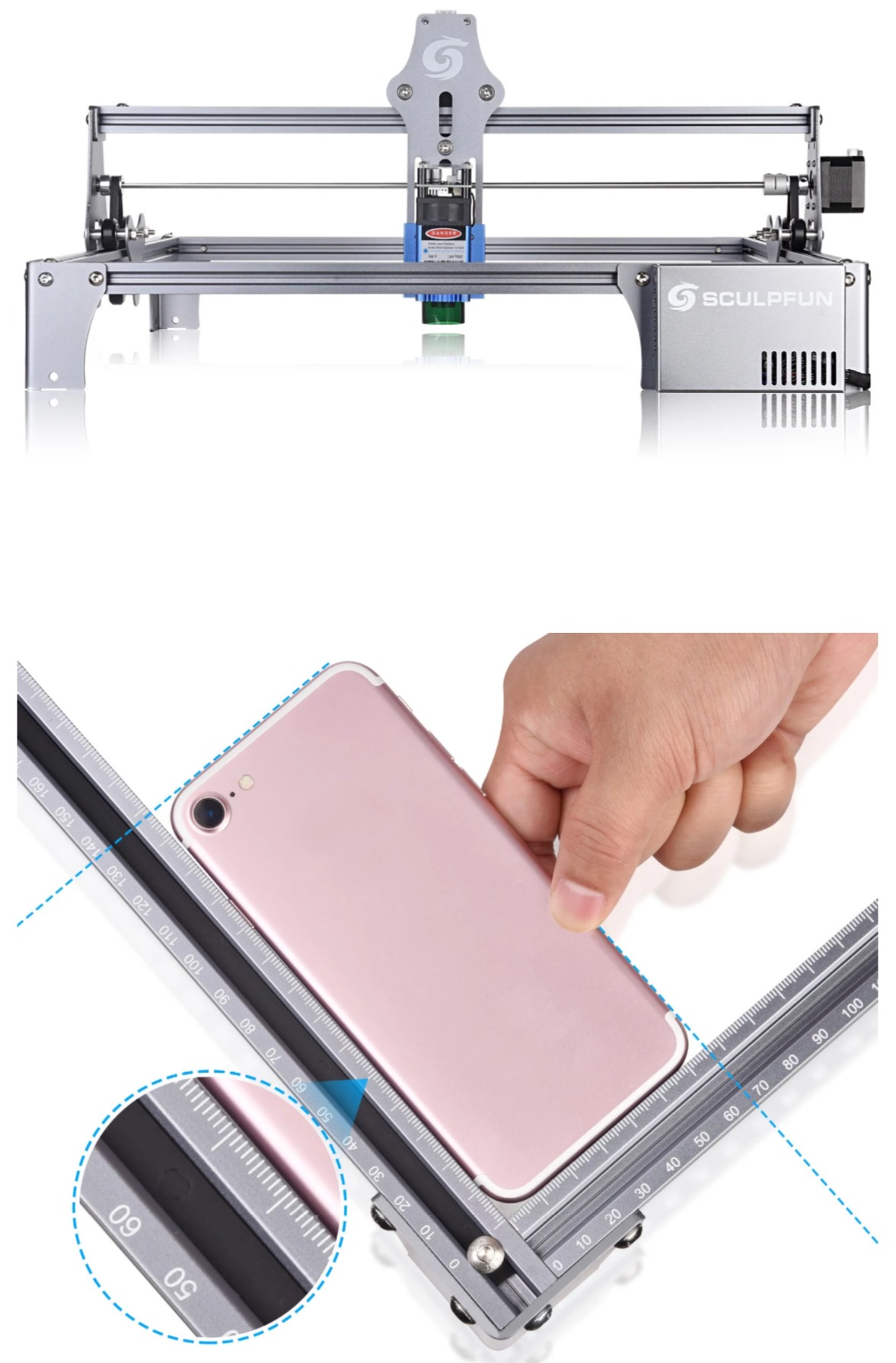 The latest 5.5W LD+FAC spot compression laser has an ultra-fine 0.08mm square laser focus, which is 2 times thinners than ordinary lasers and has a higher energy density. In the comparison of the cutting effect of wood/acrylic, the LD+FAC laser engraving traces are thinners, and the cutting penetration of the laser is stronger. The SCULPFUN S6 Pro Laser Engraving Machine works well with various engraving software, such as LaserGRBL, LightBurn, Benbox, GrblController, LiteFire, supports PWM mode engraving, supports Windows/MAC system, engraving file supports JPG, PNG, DXF, SVG, G-code, NC, BMP, etc. X-Y-axis contain precise scale lines, which is convenient for you to measure the size of engraving objects. The 410x420mm large engraving area can meet various engraving needs. There is a power switch on the machine for emergency power off. Fixing holes are reserve on the four feet and the body to fix the machine and the data cable.
ATOMSTACK A5 M40 Laser Engraver
US Warehouse link
EU Warehouse link
Coupon Code:

AA5M40

  Price:

$279.99

Dispatched from US or EU Warehouse, Fast Free Shipping & No tax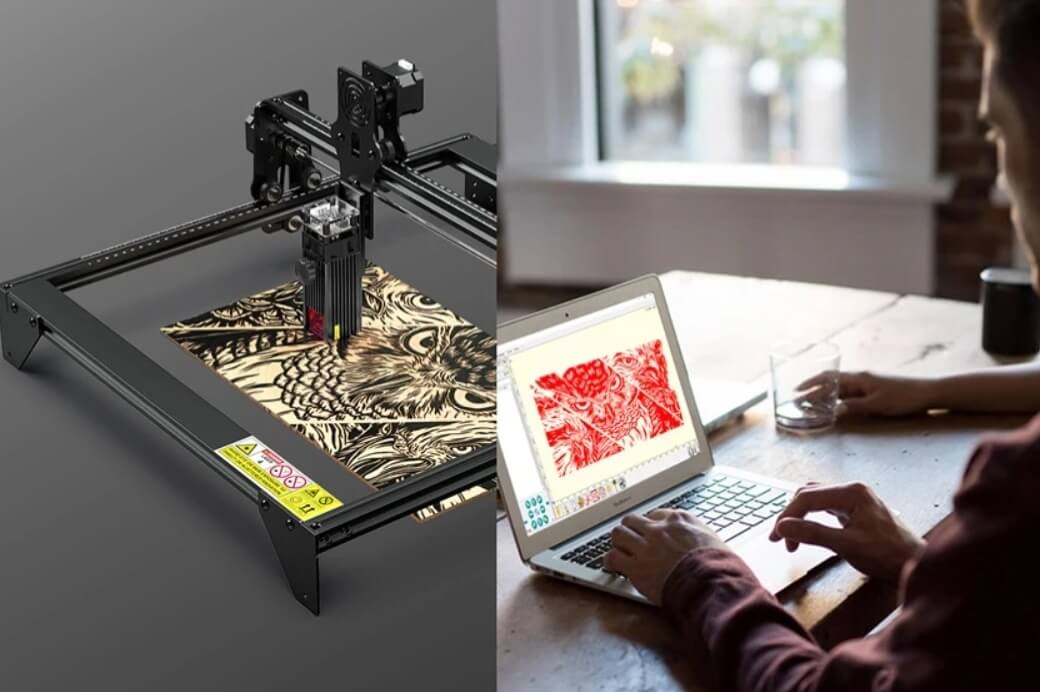 ATOMSTACK A5 M40 40W Laser Engraving Machine is an astoundingly sensible laser etcher. It's beginning and end aside from a contraption that comes in parts, yet you will need close to no optimal chance to accumulate it. As it's beginning and end with the exception of a laser, this model other than has a smart eye underwriting so it is gotten the chance to use.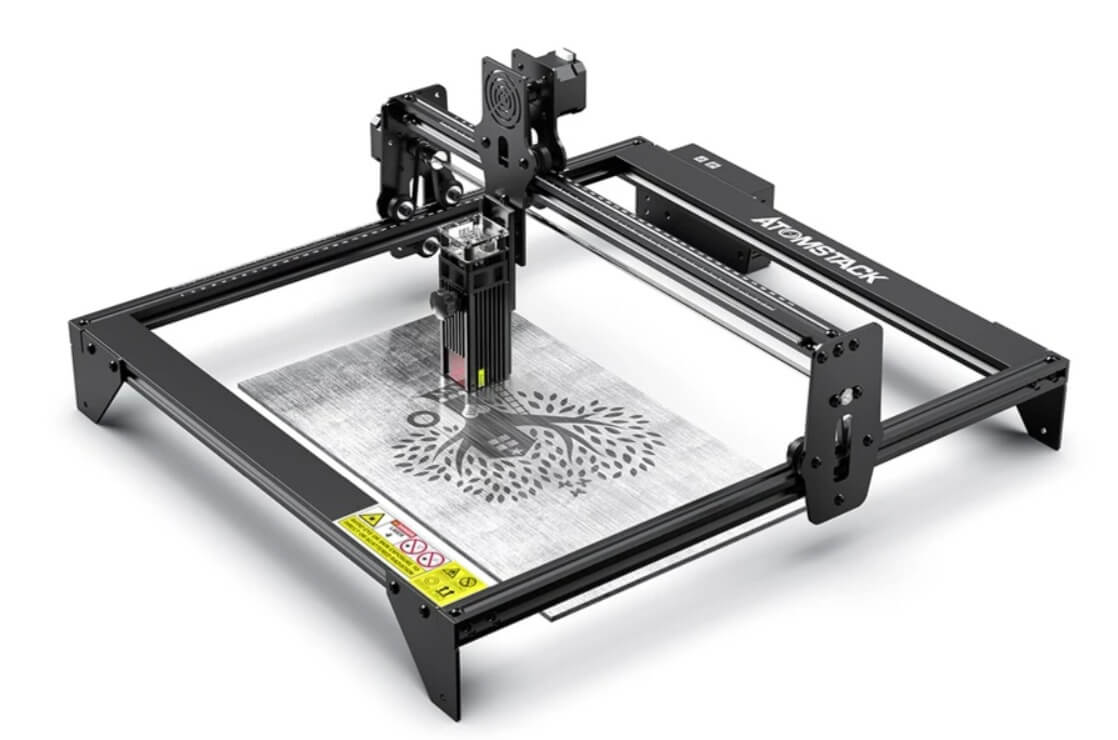 If you need to start scratching by laser, the ATOMSTACK A5 M40 40W Laser Engraving Machine set is steadily worth a thought. There are definite scale lines on the X-concentration and Y-center remembers that draw for energetic length assessment. 410 x 400mm massive locale scratching stretch can meet your irrefutable drawing needs. Cutting can oversee without changing the middle; The new laser can join both accuracy scratching and high-energy cutting in the mean time. The laser force of the fixed-focus laser is more consistent than the zoom laser. Right when the laser is in an odd state for consistent static light, the laser will regularly stop to hinder fire. Moreover, when the scratching machine impacts by an external ability to move the position. The laser will thusly stop avoiding danger.