Viomi is a brand from Xiaomi's ecosystem that we are already familiar with. The company's focus has so far been on the Chinese market, which has not changed noticeably with the IPO in 2018. After the V2 and V3 models, the Viomi V3 Max, the manufacturer's Fifth vacuum robot, is now waiting in the wings. They are working hard to hit the international market, to showcase their high-end technology of sweeping robots on a bigger stage. We tell you what to think of it.
Let's enjoy the official promotional video:
Viomi V3 Max Robot cleaning video: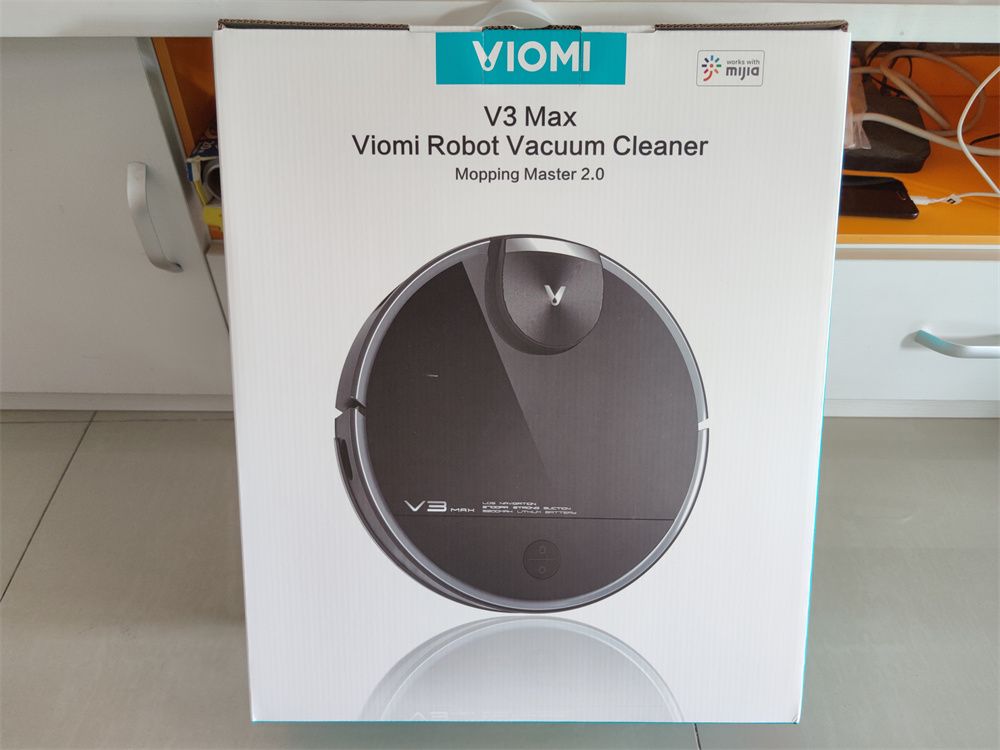 Specifications & Features
A good robot vacuum has the ability to clean both carpets as well as floors effectively. In addition to that, it should have mopping capabilities as well. A decent robot vacuum has an array of sensors that help in the mapping of the entire house. These sensors provide information in real-time regarding dust and cleaning. These sensors also ensure that the robot does not collide with furniture or fell off the stairs while cleaning.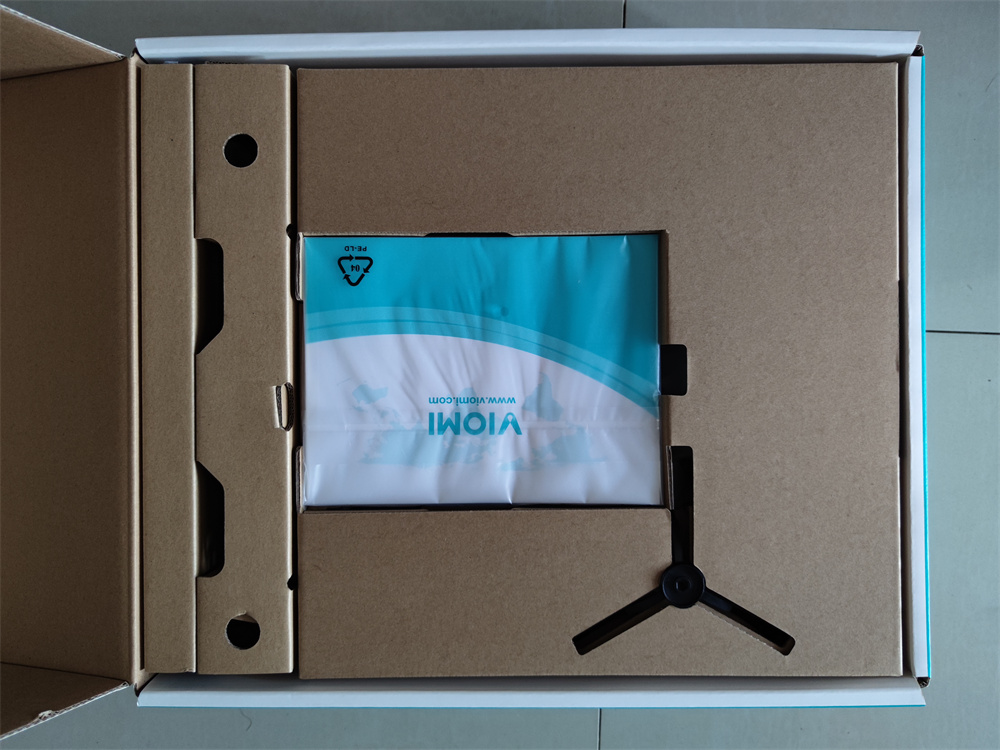 Buying any Gadget is surely very hard but buying a Robot Vacuum Cleaner is harder, unlike other gadgets where you can monitor a gadget in front of your eyes. A robot Vacuum cleaner works mostly behind your back. So buying a robot vacuum cleaner requires a great amount of research.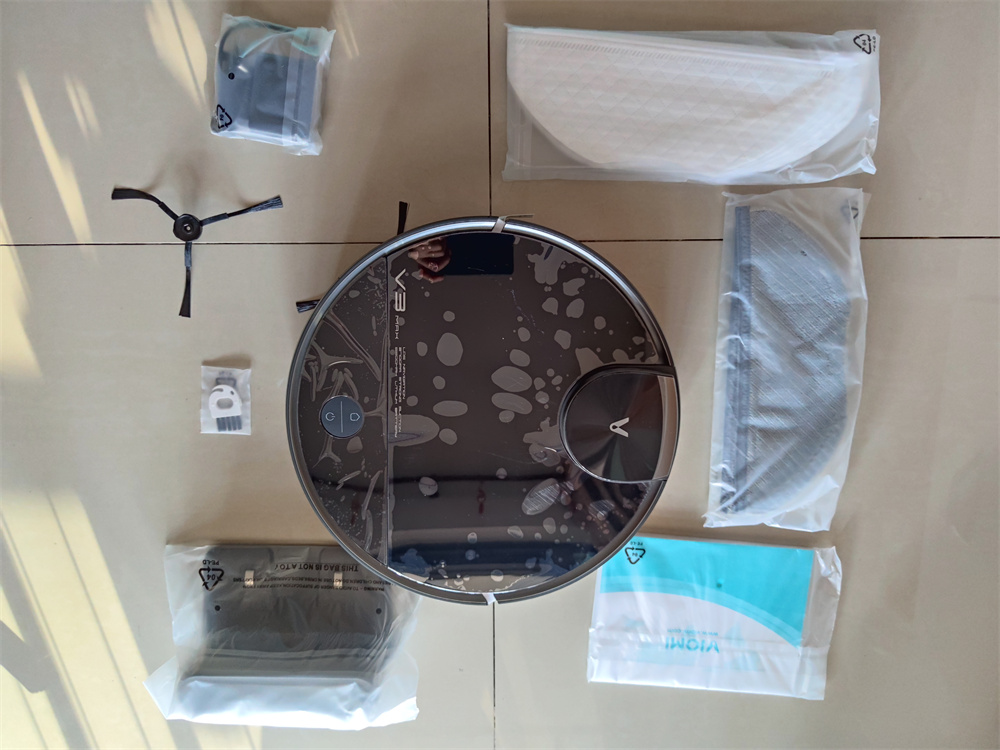 Since you are on this article, we have done the hard part already. Now the only thing that is remaining is to check all the important and advanced features of Viomi V3 Max. With all the features and specifications of this product, you can decide if it fits your needs lastly and importantly, why this particular robot vacuum cleaner is best among all others in the price range.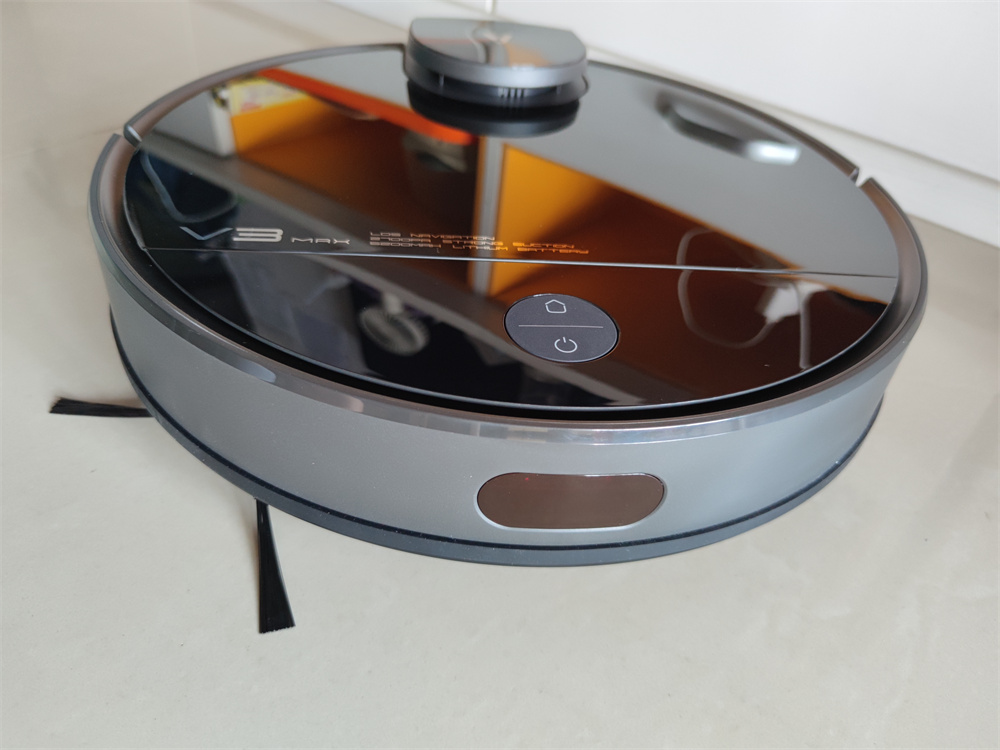 All in One Cleaner, Mop & Vacuum
There are a lot of features of Viomi V3 Max, but one of that highlights is its 3-in-1 capability. With Viomi V3 Max, you get 3 cleaning modes, which you can use for certain types of cleaning.
Sweeping
Mopping
Vacuum Cleaning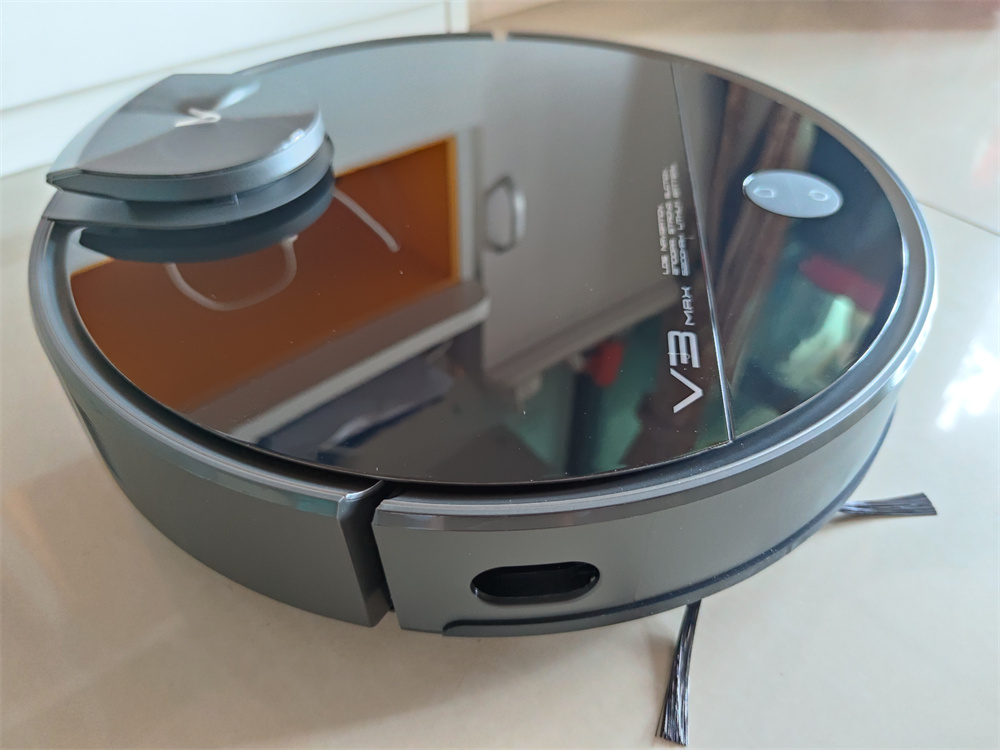 Fantastic Vacuum Cleaning & Sweeping
Vacuum cleaning mode is very much helpful if food crumbs, pet hair, dust particles are scattered. With its powerful suction, it can store all these in its dust compartment. When it comes to Sweeping, it is another very helpful mode for majorly sweeping all the dust, dirt, food, and hair that can't be clean by the Vacuum.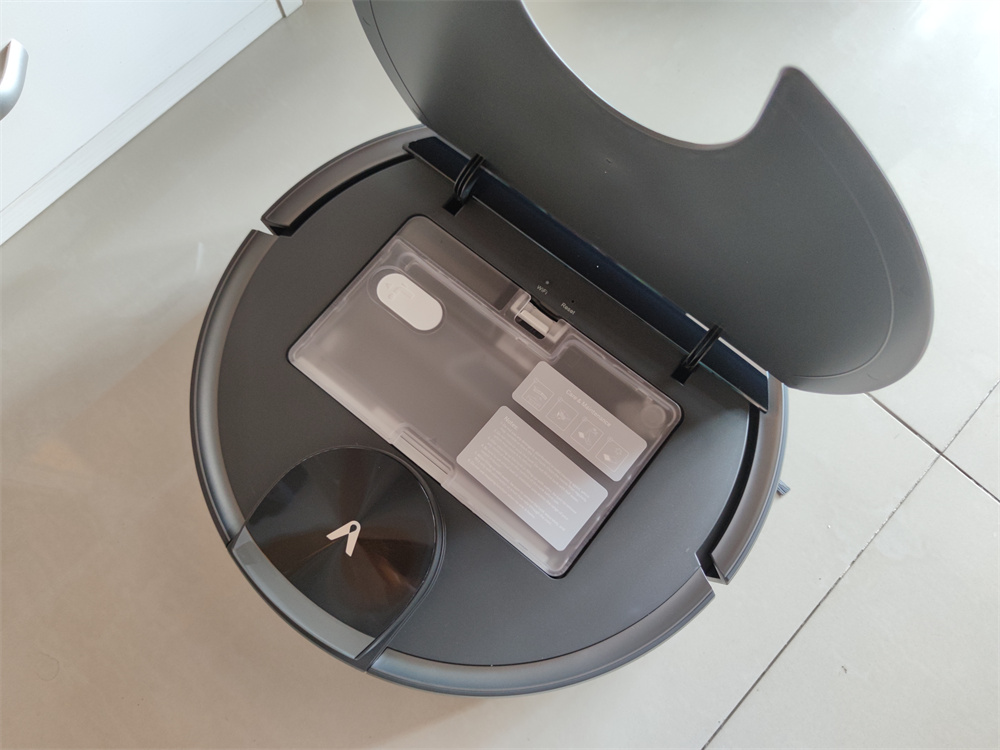 There is a 2-in-1 Dust Box and Water Tank ( 400ml dust bin + 200ml water tank). This allows the vacuum to sweep and mop simultaneously.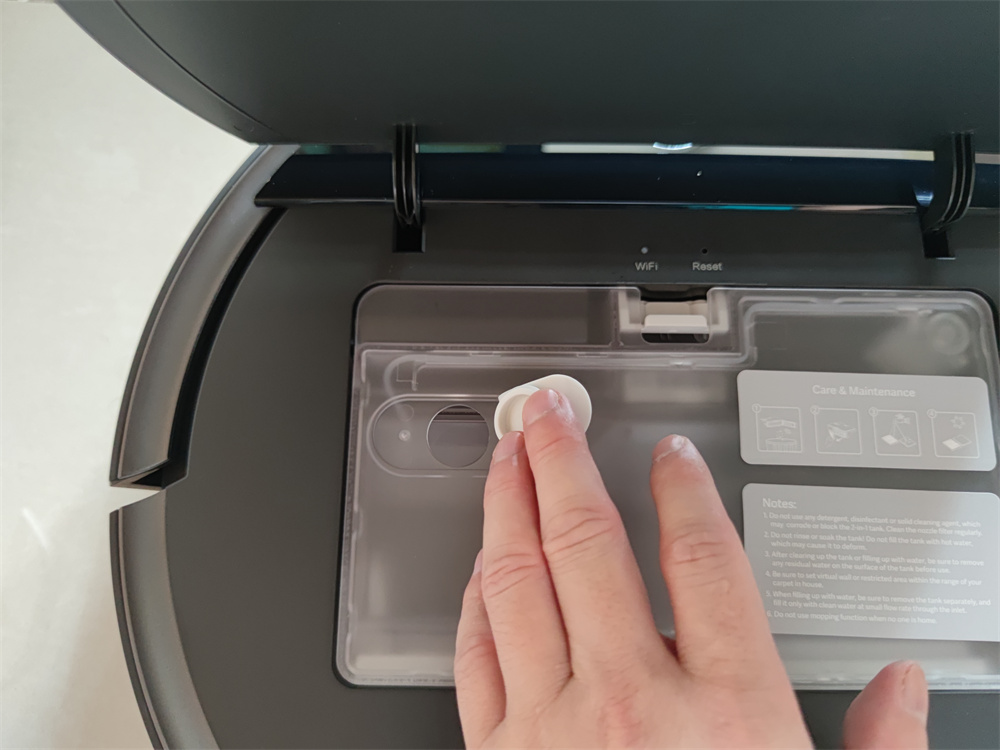 Apart from a satisfying vacuuming & mopping experience, all the dust that is stored in the bin can be flip over with a single button click.
Impressive Mopping Capabilities
Sweeping and Vacuum cleaning can be done by the majority of the Robot Vacuum cleaners. But one thing that Robot Vacuum Cleaners often struggle with is Mopping. When it comes to Viomi V3 Max, it can perform mopping impressively. Be it Footprints, dirt stains, food stains, water stains, drink stains, you name it will be cleaned.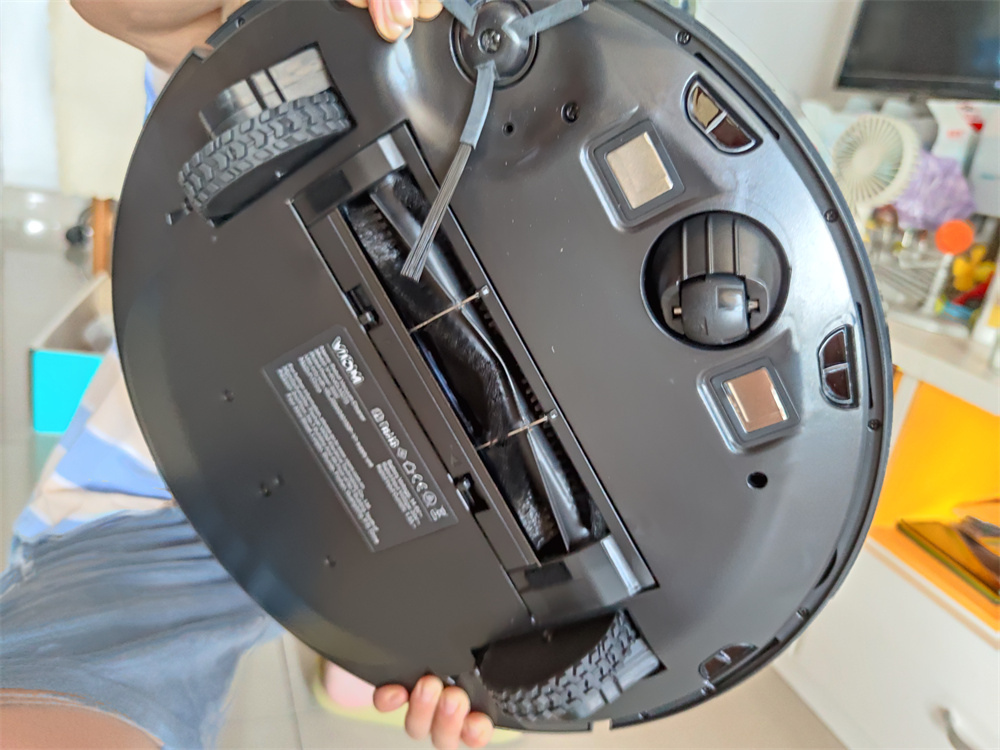 Equipped with the deep cleaning algorithm by the Viomi designers, it will give you mopping results that are quite close to that of manual mopping. With its good quality, soft & hard fiber stripped mops, almost all types of liquid and dirt stains can be cleaned.
With controlled water Pressure, the mopping is done very neatly without spilling excess water.
Mopping can be done easily on different floors without any damage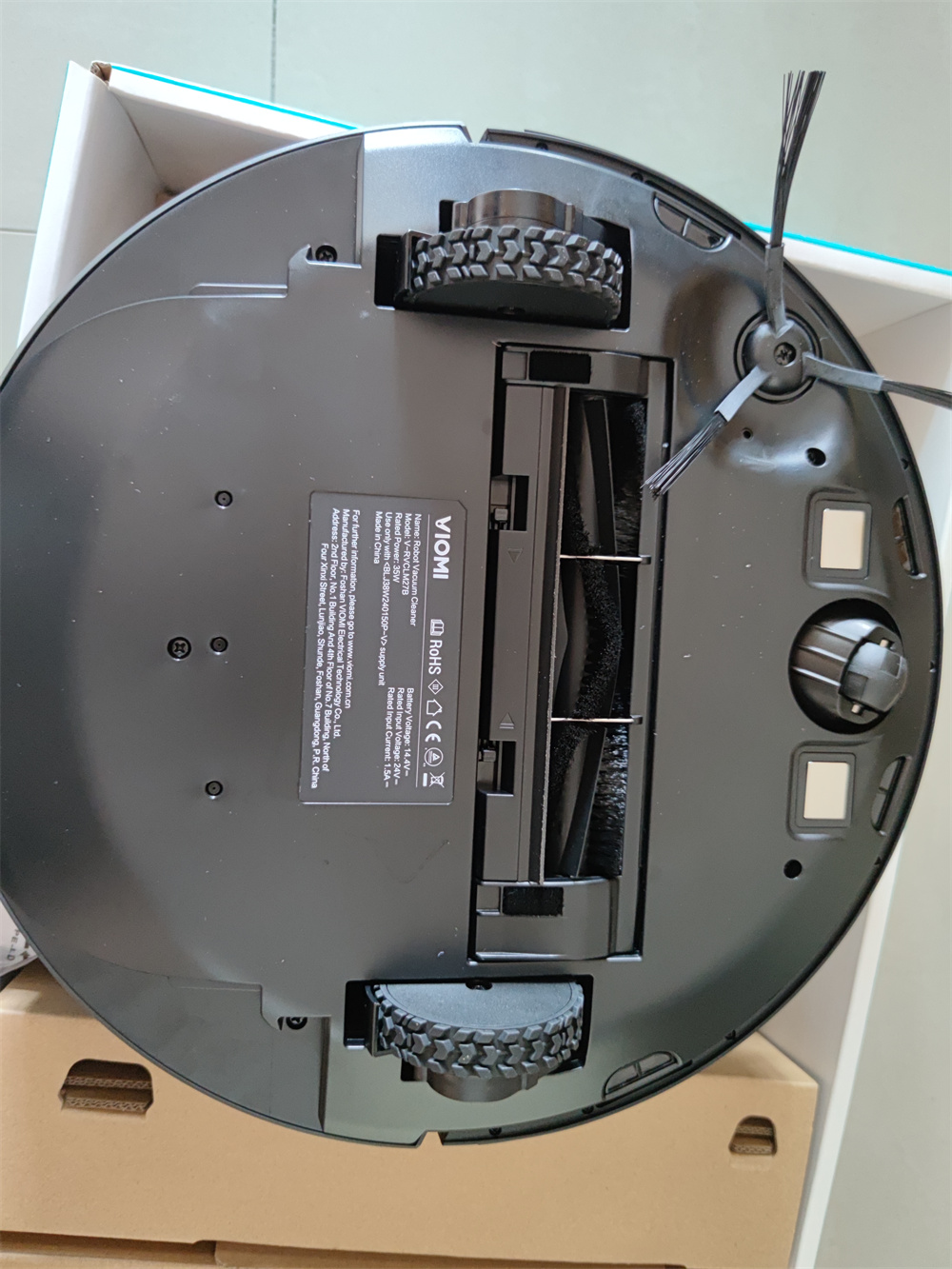 Suitable For Variety of Houses
One major thing that concerns the people is the suitability of the Robot Vacuum cleaner with the area of the House. For example, if you have a medium to large house, then you often worry about filling the water tank for mopping.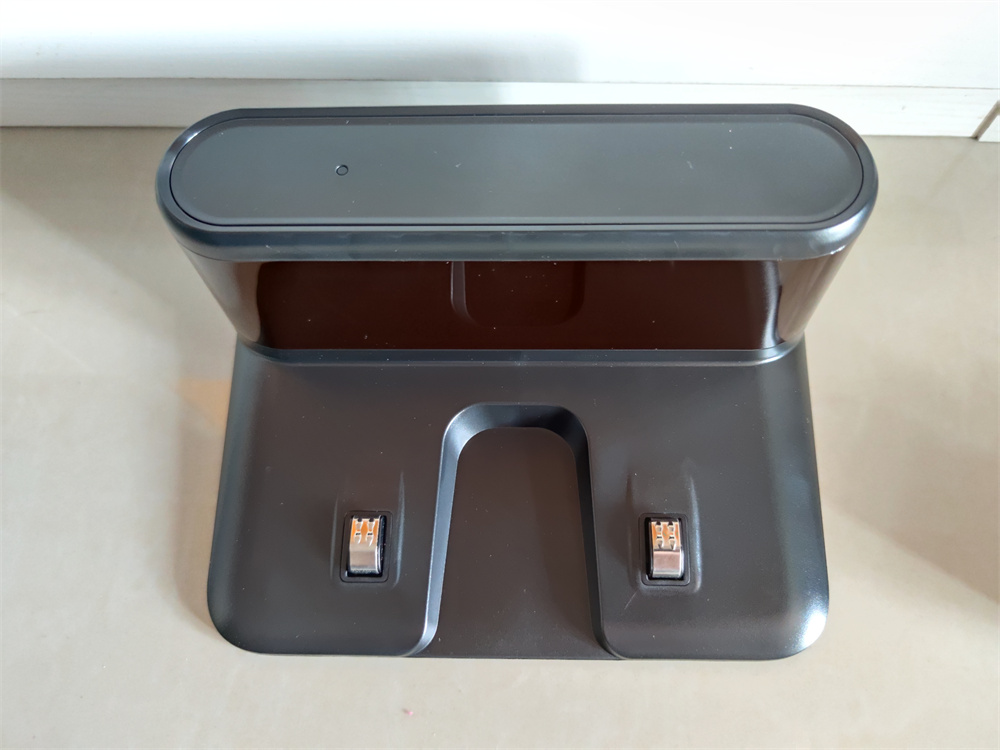 In the case of Viomi V3 Max, you do not have to worry much. Even If you have a larger house of around 700sqft, then its 700ml super-sized water tank is more than enough to clean your house. A 700sft house can be cleaned three times without worrying about filling the water tank.
Smart Laser Navigation
Now comes the second major important thing, and that is Navigation and Sensing. Surely you do not want a robot vacuum cleaner that is crashing onto the wall, felling of the stairs, and colliding with the furniture. A good robot vacuum cleaner is equipped with all the necessary sensors that can scan and map things.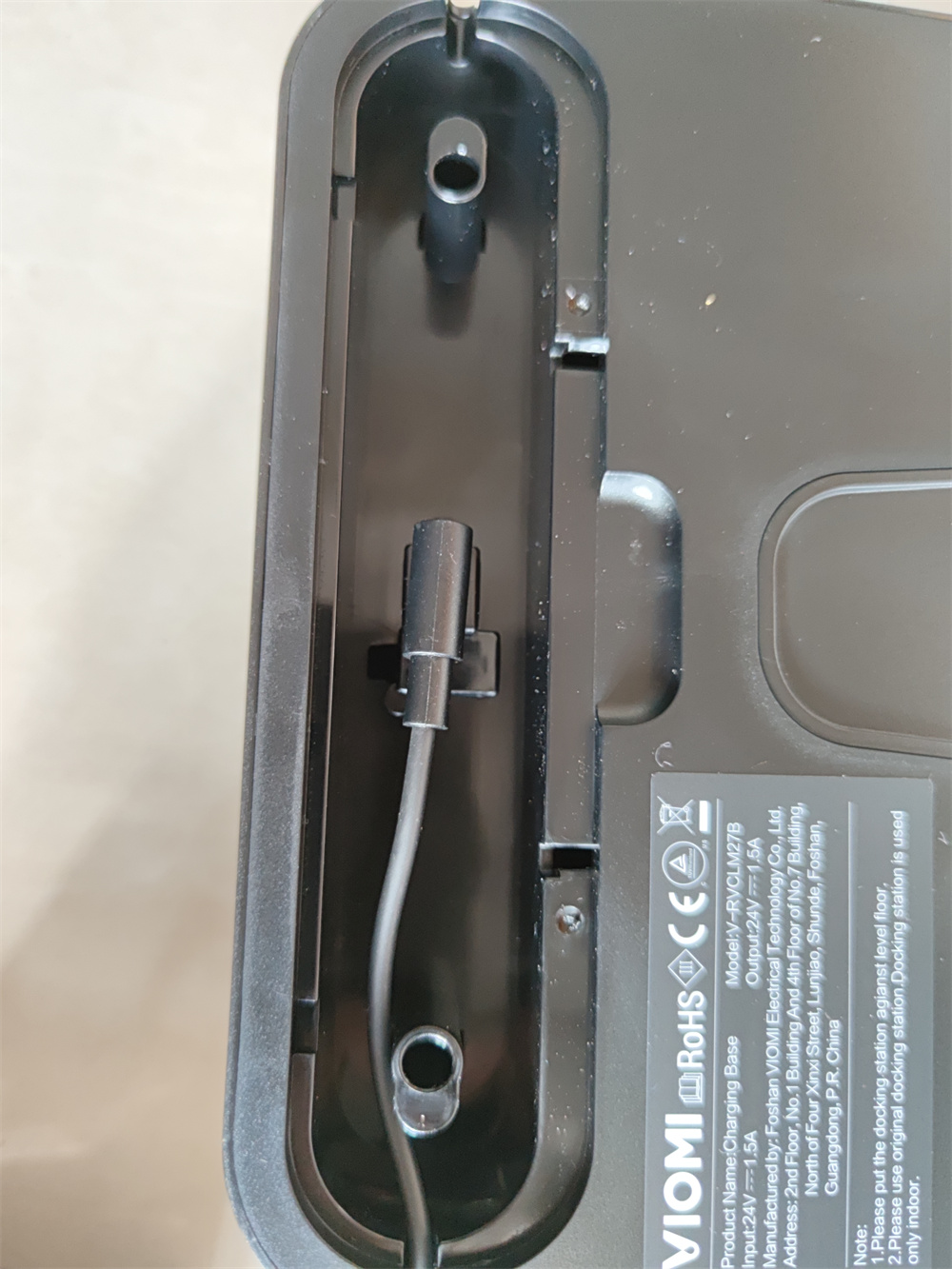 360° LDS Laser Scanning & Mapping Technology
Viomi V3 Max has a built-in Lidar sensor. This sensor is responsible for precise navigation, learning the map of your home, and understanding various complex environments in the house. In addition to the Lidar sensor, it also comes with other 24 types of intelligent sensors. All these combined give the robot better management, drop-sensing, accuracy, and quick mapping.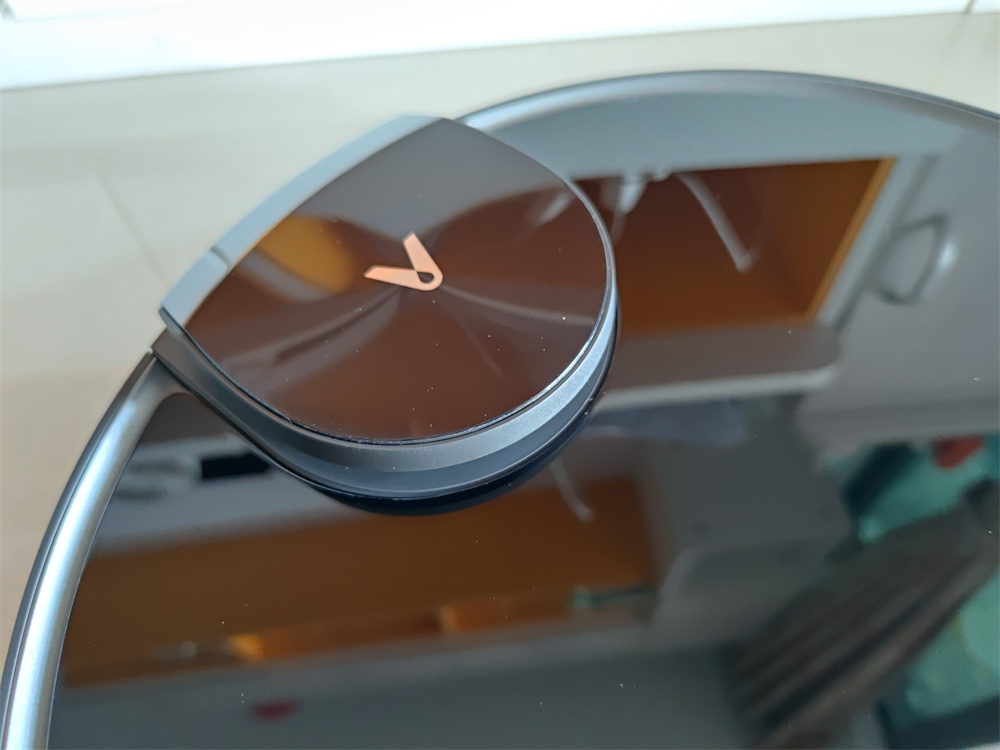 Customized Cleaning With Map 2.0 System
Viomi V3 Max is the advanced version of the Viomi V3. This advancement also brings the all-new Map 2.0 program. This program is responsible for storing the maps of different floors. It can store up to 5 different floors, making it suitable for a large house. In addition to that, you have the option to divide, merge or name the zones on the map. It helps in uniquely assigning the cleaning task for zones, especially in large houses.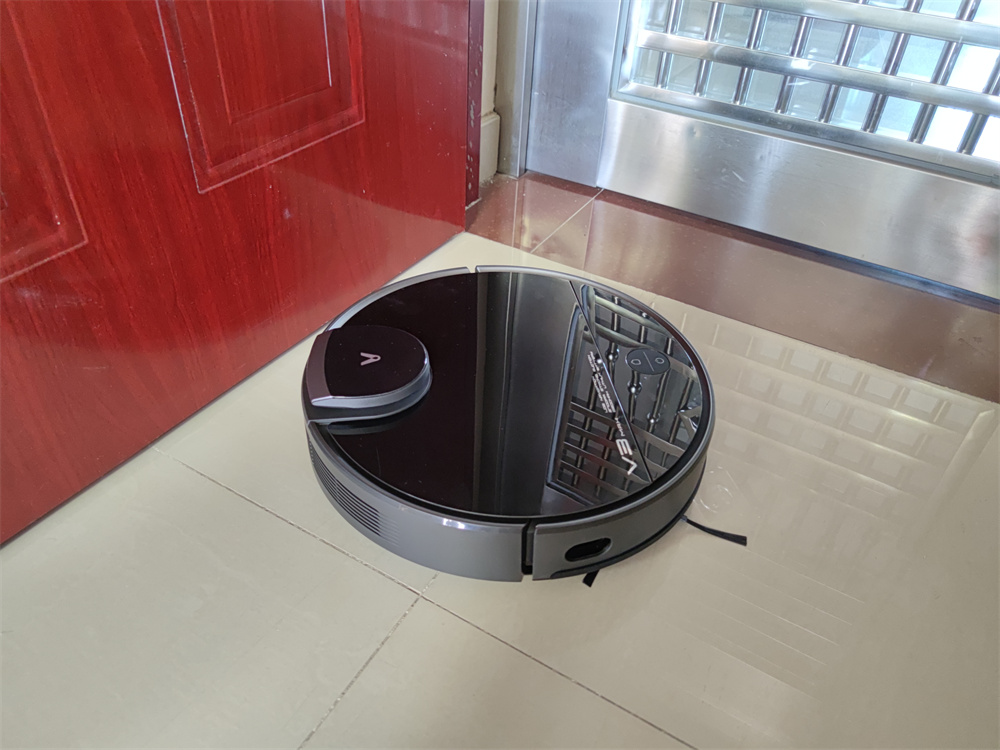 Powerful Processing & Advanced AI Core Algorithm
To process all the complex mapping, sensing, and algorithm, a powerful processor is a must, or the robot vacuum cleaner will be stuck. All new Viomi V3 Max comes with a very powerful A35 quad-core processor. Being a quad-core process, it can easily compute and process all the tasks. Furthermore, the processor is also optimized with the SLAM algorithm. This algorithm is responsible for the superfast real-time processing of sensor information.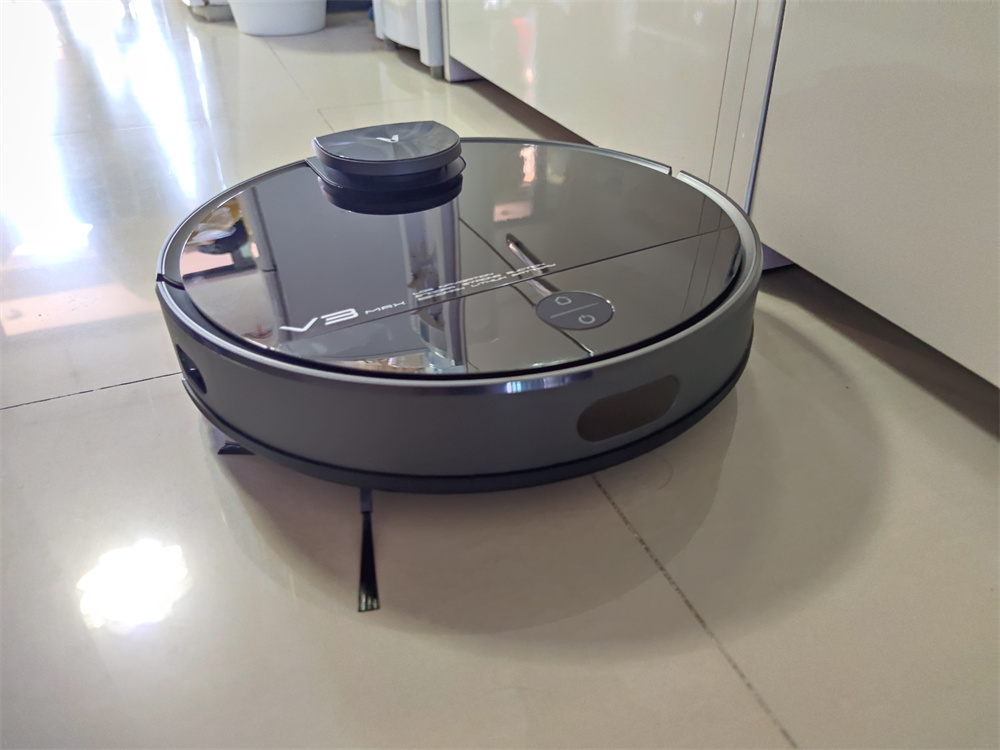 Happy User Experience
User experience is something that plays an important role robot vacuum cleaner is a gadget that is designed to ease the human workload. And if it fails to deliver that in all those features do not really matter.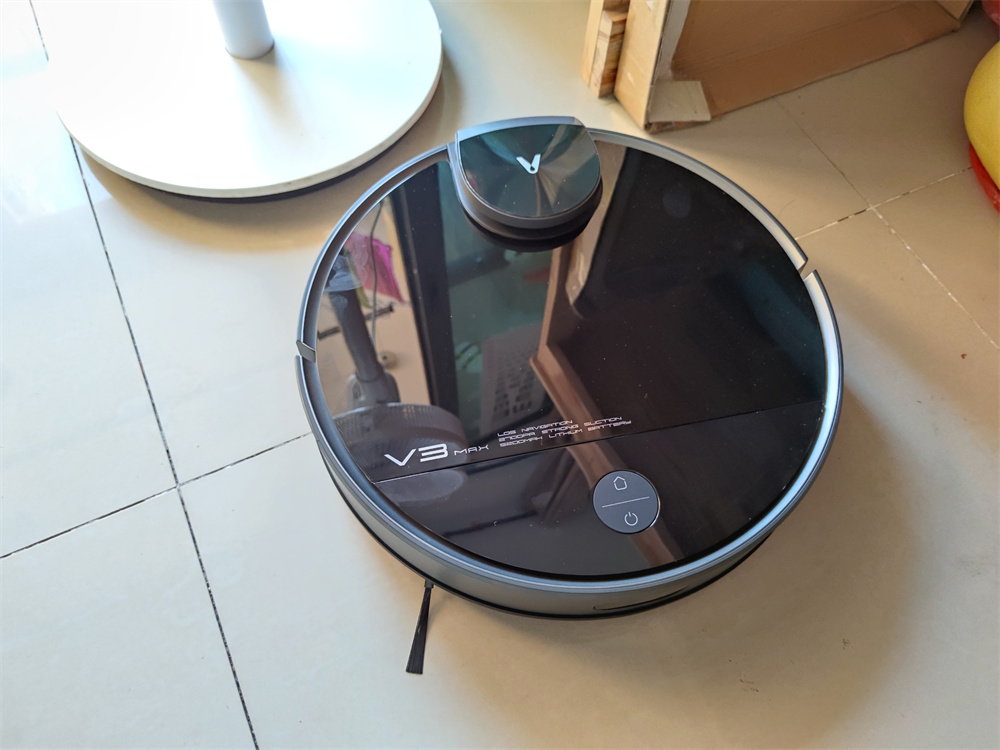 Super Quiet
It is commonly seen that robot vacuum cleaners are very loud, which can be problematic. At a normal cleaning level, you might not get irritated, but when you set the level high, then surely the nice can be painfully unbearable. While designing the Viomi V3 Max, it was given great importance. As a result, even after a powerful 2700Pa Suction mechanism, the noise has been reduced drastically to 57dB under quiet mode, which is lower than an operating microwave. So you will not be disturbed by the unbearable sound of cleaner.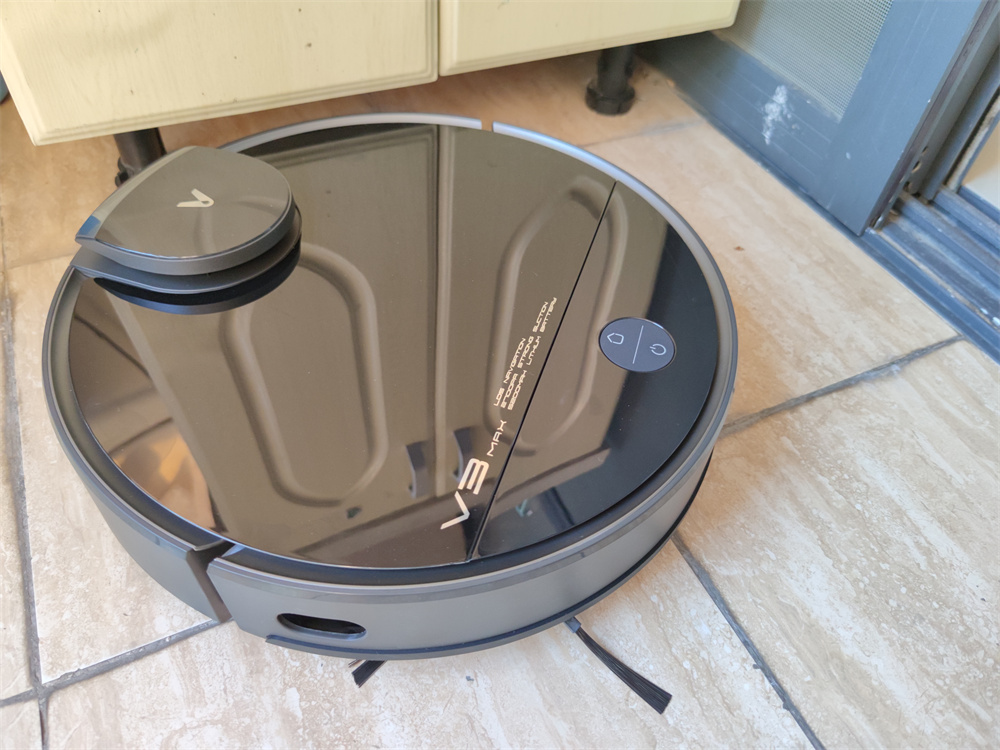 Single Click to Empty Dustbin
The second thing that often annoys people is frequently emptying the dust from the dust compartment. Often this leads to dirty hands. With Viomi V3 Max, you do not face such issues. Just click one button, and the dust compartment will flip over and empty the dirt. This also keeps your hands clean.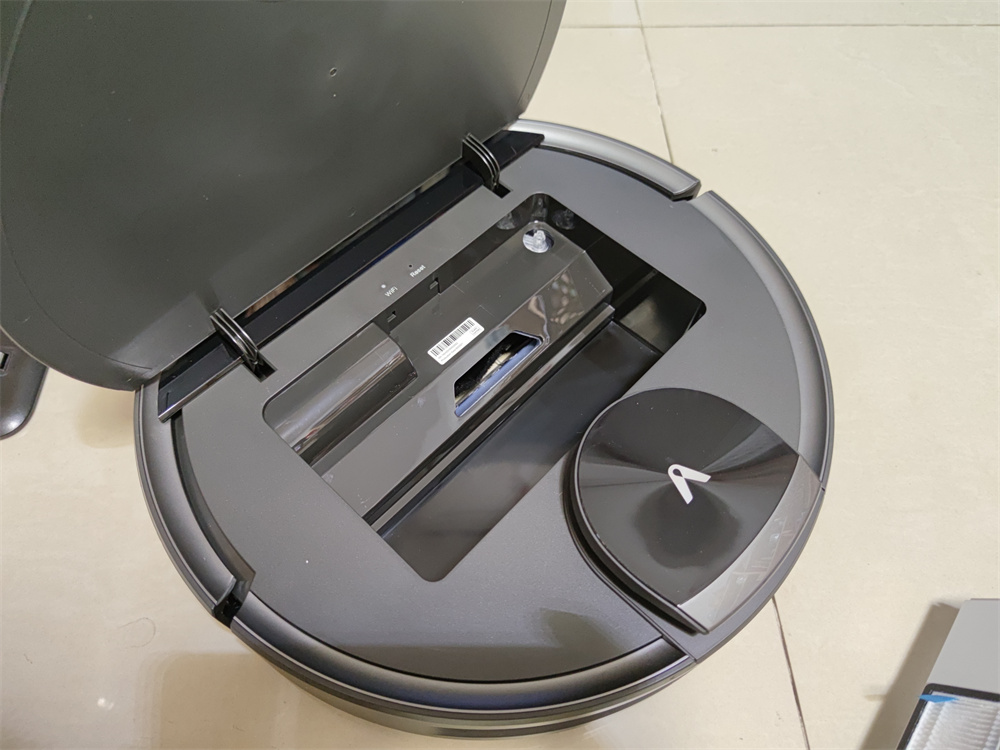 Smart Control/Assistant Control Support
Nowadays, TV, Music systems, AC, lights, and all other household items can easily be operated through smart assistants like MiHome App, Google Assistant, and Alexa. So why not your Robot Vacuum cleaner. Viomi V3 Max is completely compatible with assistant control. Now with your voice command, you can easily schedule and customize the cleaning.
Other Unique Features
Above we have already talked about all the great features of the Viomi V3 Max. However, still, there are some features that would be helpful in your buying decision.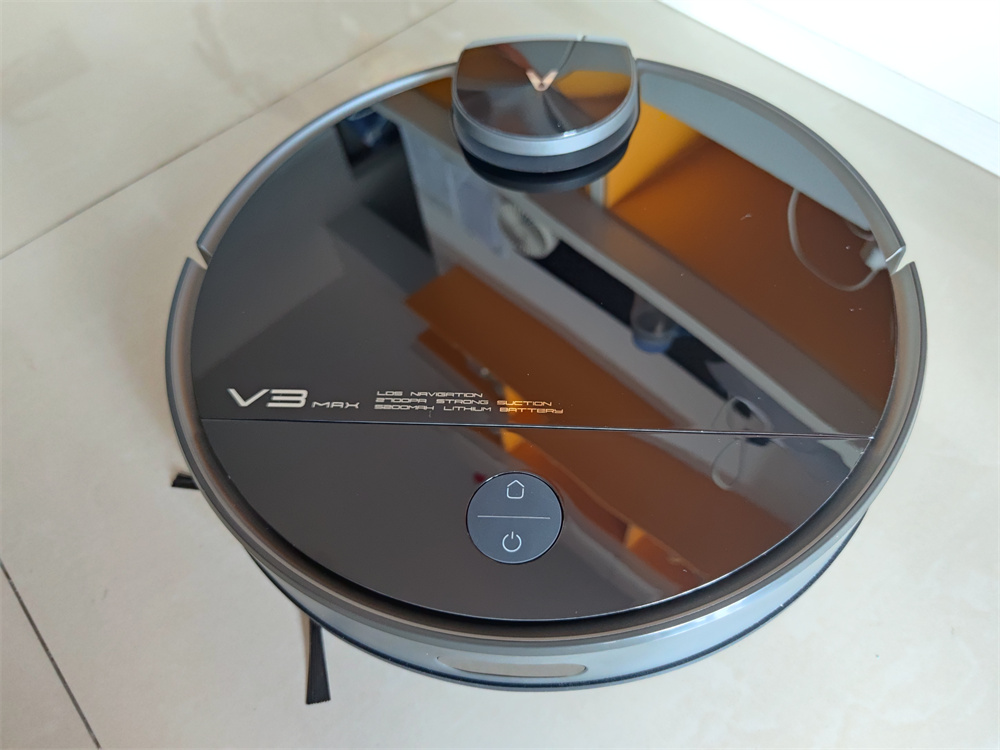 Auto Boost Mode for Carpet Cleaning
The majority of the robot vacuum cleaners struggle when it comes to carpet cleaning. In order to clean a carpet, you need a powerful vacuum cleaner that has powerful suction power.
To tackle this problem, Viomi V3 Max has an inbuilt feature called Auto Boost. Whenever the robot reaches a carpet, it automatically boosts its suction power to 2700Pa. This helps in pulling the dirt from carpets and cracks in the floor.
Obstacles Climbing
By this point, you already know that Viomi V3 Max has the ability to sense obstacles. However, with the obstacle climbing feature, it becomes more advance. Viomi V3 Max can easily climb over 2cm of obstacles without taking any damages.
Charging and High-Capacity Battery
To harness that power and all the tasks, a good battery backup becomes very important. Viomi V3 Max comes With a 5200mAh battery capacity. The brand claimed that it has 300 Min runtime under when used in the 'Quiet Mode.' Furthermore, if the battery gets low, then it automatically docks for charging. Once charge its resumes the cleaning where it left.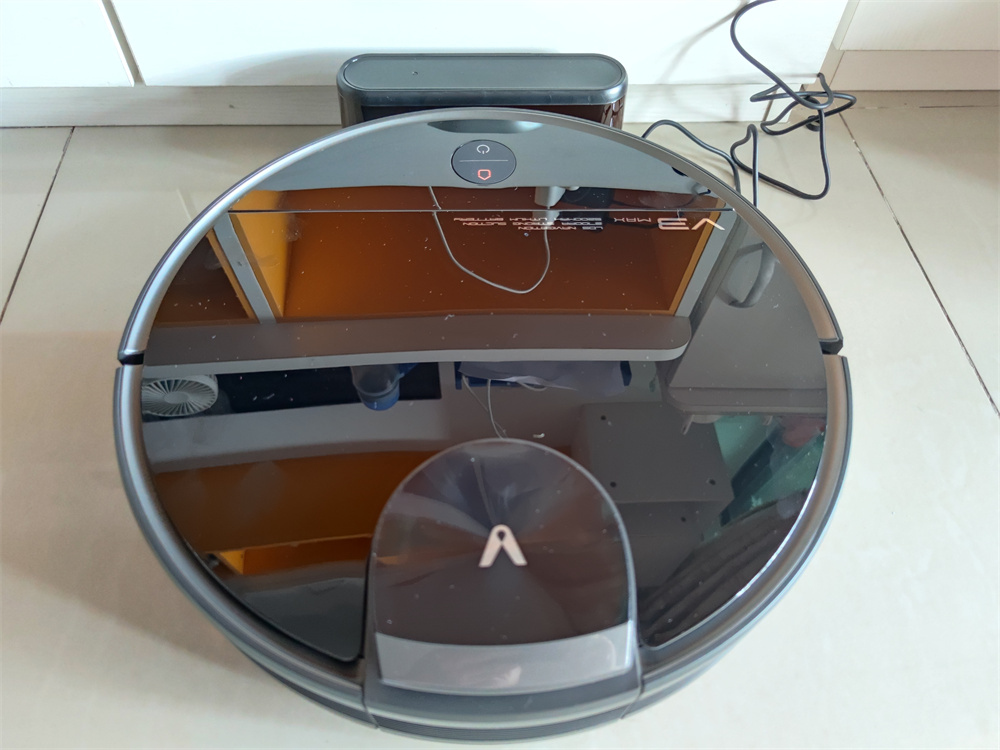 Pricing & Offers
By now, you have gone through all the impressive features that make the Viomi V3 Max your perfect pick. Thanks to Viomi, You can get all these advanced features at a very reasonable price.
The Viomi V3 Max is normally priced at $499.60 on Amazon, but it is available at a discount price of $319.99 till Oct. 24th ($180 USD OFF); During Oct. 18th-24th, the price is: $369 (Best Deal).