Creality is a China-based company primarily involved in the production of 3D printers. They are well known for the CR & Ender range, which are very successful printers in the desktop and prosumer market due to their low price and overall quality. Creality has introduced several laser engraving products that can be used with their 3D printers, including the CR-Laser Falcon Engraver. If you are interested in purchasing a Creality laser engraver, you can buy it from their official store.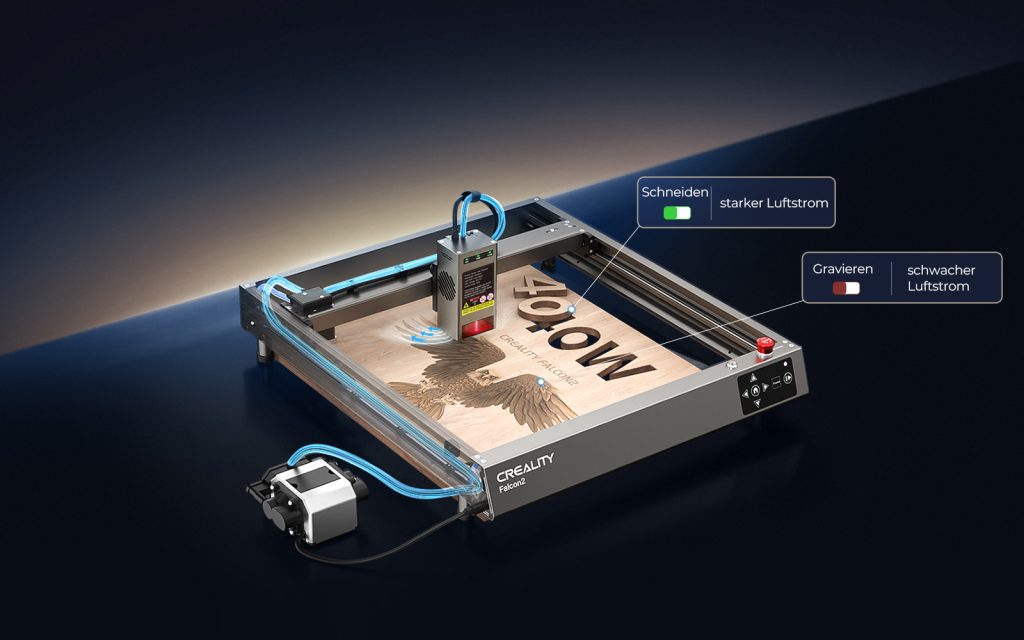 There are many creative projects you can make with a Creality laser engraver, including custom phone cases, engraved coasters, and personalized cutting boards.
Creality laser engraving machine currently has four models of 5W, 10W, 22W, 40W laser modules, the higher the power, the stronger the cutting ability. I personally believe that consumers can decide what model of machine to purchase based on their actual needs.
Creality Falcon2 40W is a laser engraving and cutting machine that offers advanced features and user-friendly operation. The machine has a 40W laser module output power and an adjustable light beam that can be used to adjust the light beam according to the engraving and cutting needs, making the work more refined. The Falcon2 40W is a versatile laser engraver that caters to various applications, from DIY home projects to maker education, from jewelry customization to business signage.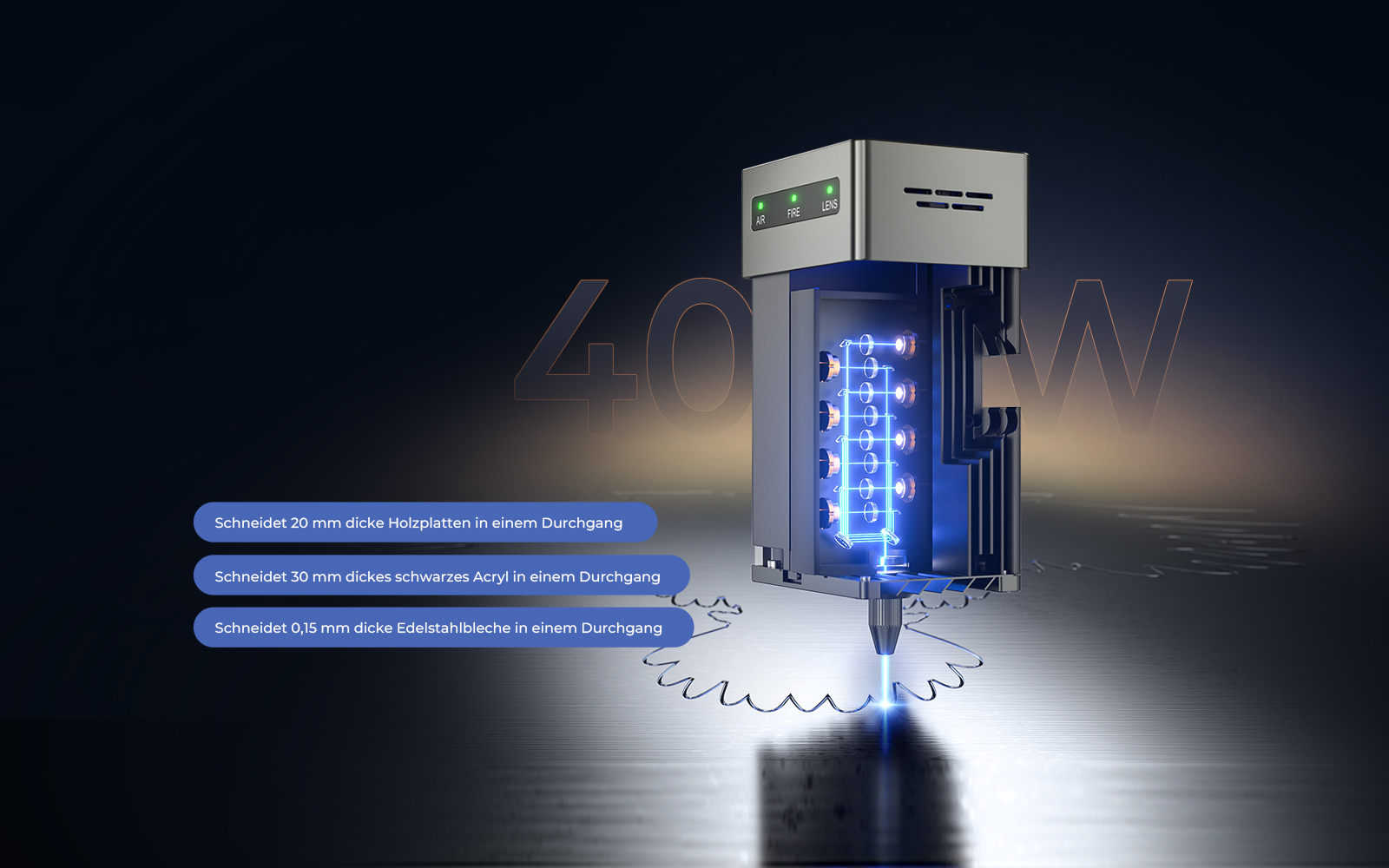 Features
40W strong power
Adjustable light beam
Magical colorful engraving
25000mm/min ultra-fast engraving speed
New integrated air assist
Triple monitoring systems
Support offline creating
Offline dynamic preview
LightBurn supported
The Falcon2 40W is an upgraded version of the Falcon2 22W, with a 100% improvement in carving efficiency, allowing users to spend less time creating more. The Falcon2 40W uses a solid-state laser with a power output of 22W, which puts it in the mid-range of hobbyist laser cutters. This power is sufficient for most cutting and engraving tasks on a variety of materials.
The Creality Falcon2 is a laser cutter and engraver that comes with a 22W laser module, which is more powerful than most hobbyist laser cutters. The Falcon2 uses four solid-state laser diodes, each capable of 6W, focused into a single beam, resulting in 22W of total power. The Falcon2 has a working area of 400x415mm, with a laser spot size of 0.1mm, and a resolution of 254 DPI.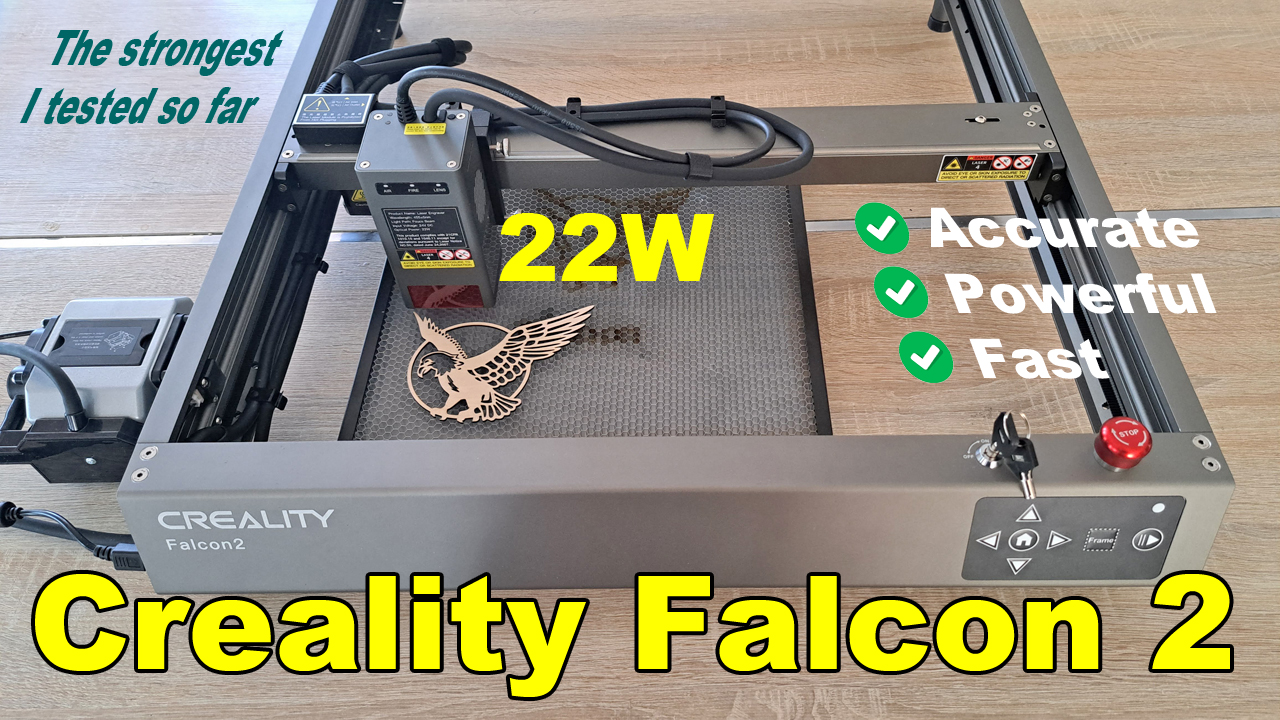 The machine has a maximum engraving speed of 25,000mm/min, which is 2x faster than most engravers. The Falcon2 is designed to cut through a wide range of materials, including wood, metal, cardboard, bamboo, rubber, leather, fabric, acrylic, and plastic. The machine is also equipped with an air assist feature that keeps the working area clean. The Falcon2 has multiple safety features, including a bidirectional limit switch that stops the machine if it exceeds the working area.
The Creality CR-Laser Falcon 10W is a laser engraver and cutter that can cut and engrave various materials, including stainless steel, plastic, wood, leather, aluminum, and spray coating. It has a remarkable cutting capability, with a speed of up to 10,000mm/min and can cut basswood and pinewood of 8mm.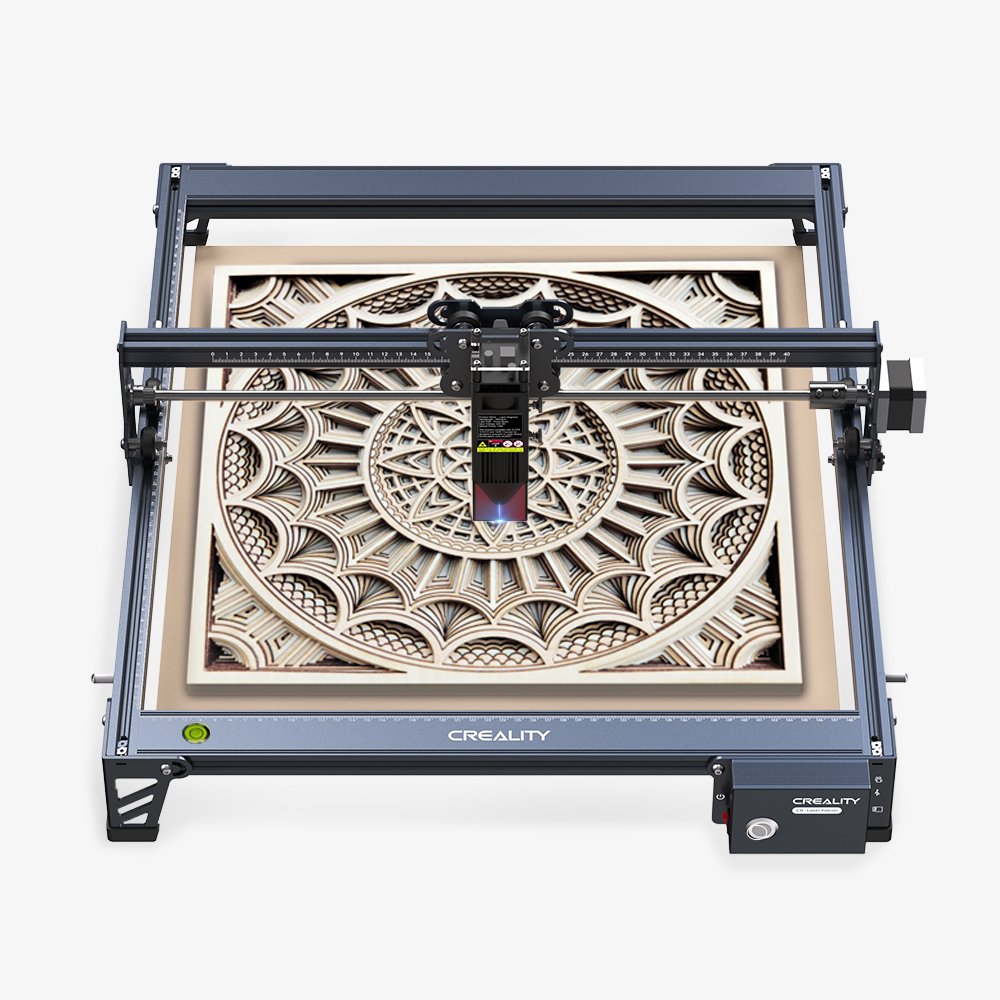 The CR-Laser Falcon 10W uses advanced LD+FAC+C-Lens technology with six lenses, which compresses the focal spot to the smallest size of 0.06 mm, ensuring sharp and deep edges and clean engraving. It has a large working area of 400*415 mm, fast focusing, and a built-in level. The machine has a first-class safe design, with an intelligent limit switch that automatically triggers to protect the CR-Laser Falcon from collapse when the movement of the laser head reaches the maximum size position. The laser head will also automatically stop the emission when the machine is placed unevenly with a tilt over 15 degrees.
The Creality CR-Laser Falcon 5W is a laser engraver that is capable of engraving and cutting various materials such as wood, leather, paper, acrylic, and metal. It has a built-in leveler, high materials compatibility, and a laser safety protective cover. The Falcon 5W uses polylens technology to compress the laser beam into a small point from 0.32 × 0.14 mm to 0.12 × 0.06 mm, achieving an accuracy of up to 0.1 mm. It has a spot size of 0.1 mm, engraving depth of 0-3 mm, and cutting thickness of 0-5 mm.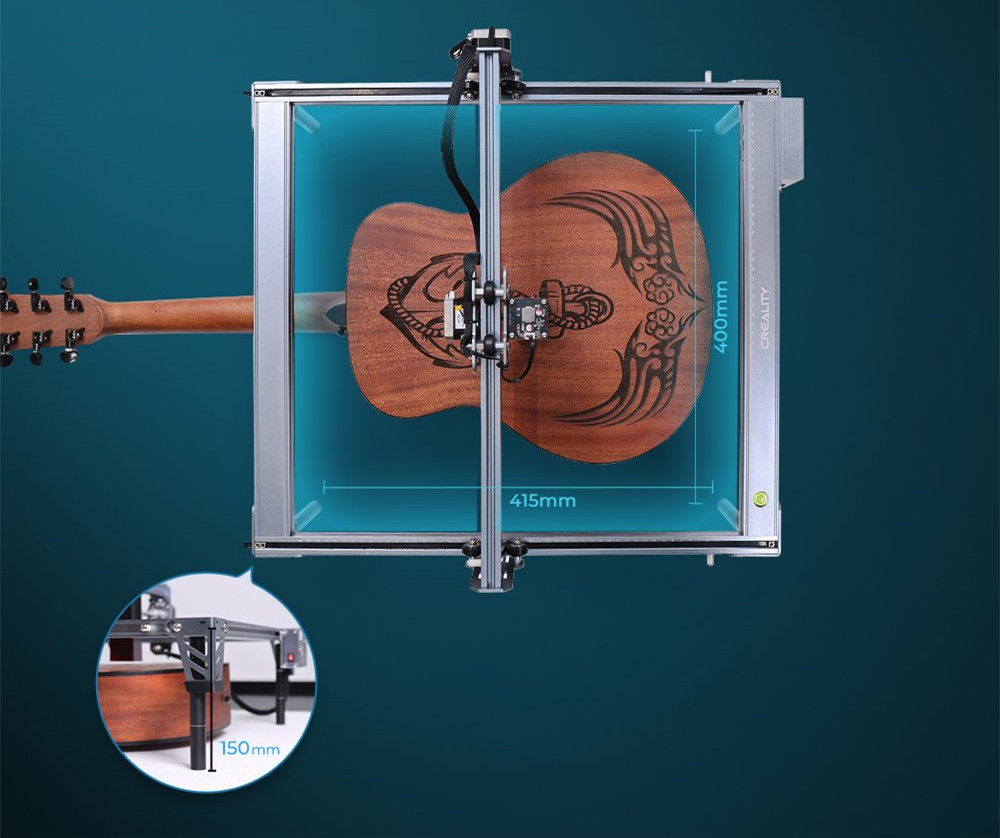 The Creality CR-Laser Falcon 5W is easy to use, with a one-button control that shows the working state of the machine. It also has a quick and accurate starting point location. The laser cutter is extremely efficient, and build quality is of a high standard equal to Creality's other machines currently on sale.
Overall
Creality laser engravers are a valuable addition to any maker's toolkit, with their impressive specifications and safety features. They are versatile and powerful machines that can handle a wide range of projects, making them an ideal choice for hobbyists, artists, and professionals alike.