X-Sense has earned the reputation as a leading global brand for smoke alarms, carbon monoxide alarms, and combination alarms, helping to improve the safety of families all around the world. Their products help prevent injuries and minimize damage by
alerting people to danger earlier than ever before.
And the advantages of the X-Sense products:
Self-developed, patented, with necessary certification ETL or BSI or TUV requirements.
10 Year Sealed Battery Operated ,easy Installation, auto-check.
In stock in our European warehouse or US warehouse.
10-Year Battery Smoke Alarm with Escape Light
High-performance photoelectric sensor.
The LED escape light provides a safe exit path during an emergency.
High-capacity lithium battery for 10 years of reliable operation.
Approved by the ETL and BSI.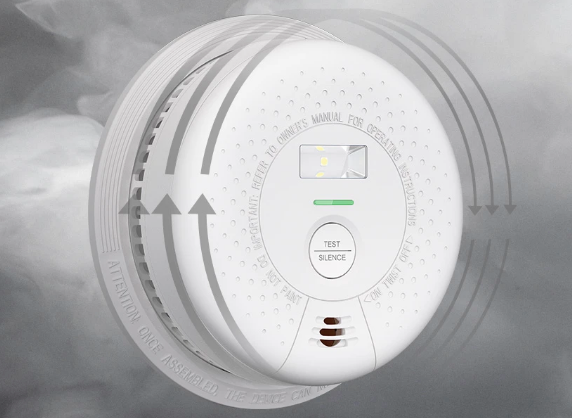 And its technical specification:
Operating Life 10 years
Power Source3 V CR123A lithium battery (non-replaceable)
Sensor TypePhotoelectric
Safety StandardsUL 217, ULC S531, EN 14604:2005
CertificationKitemark and ETL listed
Standby Current< 6 µA (avg.)
Alarm Current< 90 mA (avg.)
Best Operating Ambient Temperature 40-100 °F (4.4-37.8 °C)
Best Operating Relative Humidity≤ 85% RH (non-condensing)
Alarm Loudness≥ 85 dB at 10 ft (3 m)
Silence Duration≤ 9 minutes
Indicator LightLED (red/yellow/green)
ColorWhite
MaterialABS/PC
Installation MethodScrew fixings and mounting bracket supplied
UsageIndoor use only

Some Coupons For You:
10-Year Battery Smoke Alarm with Escape Light – 1-pack
Coupon:

xsensesd01

  Original Price: $27.99  Final Price:

$23.24
10-Year Battery Smoke Alarm with Escape Light – 2-pack
Coupon:

xsensesd01

  Original Price: $67.99 Final Price:

$56.44
10-Year Battery Smoke Alarm with Escape Light – 3-pack
Coupon: xsensesd01  Original Price: $111.99  Final Price: $92.96