According to IDC 2018 China Projector Market Tracking Report analysis, 3.056 million projectors were sold in China in the first three quarters of 2018. According to analysts' forecasts, by 2022 this number should increase by 17.2%.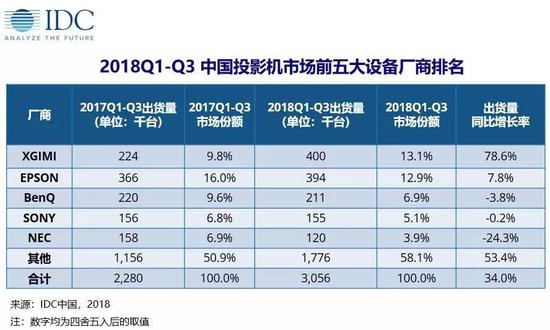 Who are the main players in the Chinese projector market? These are the global brands Epson, BenQ, Sony and NEC, plus, attention, XGIMI! That's a nice surprise! We imagine how sales of the company's products will grow by 2022!
Against this background, it is extremely pleasant that our chain of stores, of course, presents a line of cool and stylish XGIMI projectors!