Yesterday, Xiaomi announced that the Xiaomi Floor Standing AC air conditioner will be released on May 6 at 10 a.m. (in China). This new Xiaomi product was introduced on April 23rd, and is the company's first vertical air conditioner. This device will be officially launched along with an initial price of $450.
The Xiaomi Floor Standing AC air conditioner has a cylindrical design, 2 cooling modes and a circulating air volume of 1100m³/h. It is suitable for a room of between 20 and 32㎡ as it is capable of providing air up, down, left and right, and has a stereo air supply, which ensures that cold air reaches all corners of the room quickly.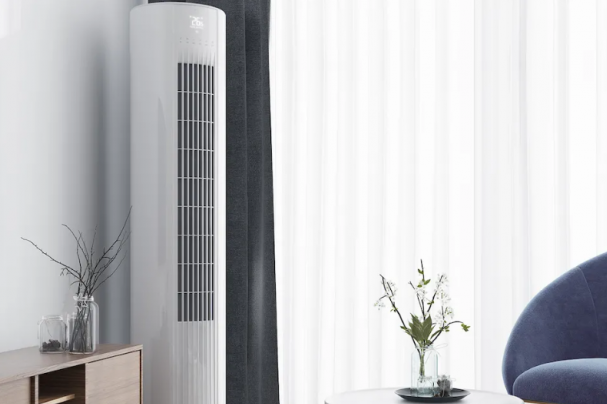 On the other hand, it comes with a cooling capacity of 5100W, a long distance air supply of 8 meters, a heating capacity of 5650W and an electrical auxiliary heating capacity of 2100W PTC. Also, it has a built-in Xiaomi IoT chip, which supports the interconnection of Mijia products, adding to the fact that the operations of this air conditioning can be performed through the application of Mijia.
Regarding the remote control of the Xiaomi Floor Standing AC, it has three sections. The display section, the main function area and the auxiliary function area. These different sections are strategically located and the buttons have different designs (concave and convex), which makes them much easier to use.