The Xiaomi Hou Hou Hou knife set consists of 4 kitchen knives and scissors. The cost of such a set will be about $35. The blades are made of martensitic stainless steel. This material has a high level of strength, resistance to corrosion. Therefore, a long service life is guaranteed. The stable texture makes cutting or cutting of products as convenient as possible.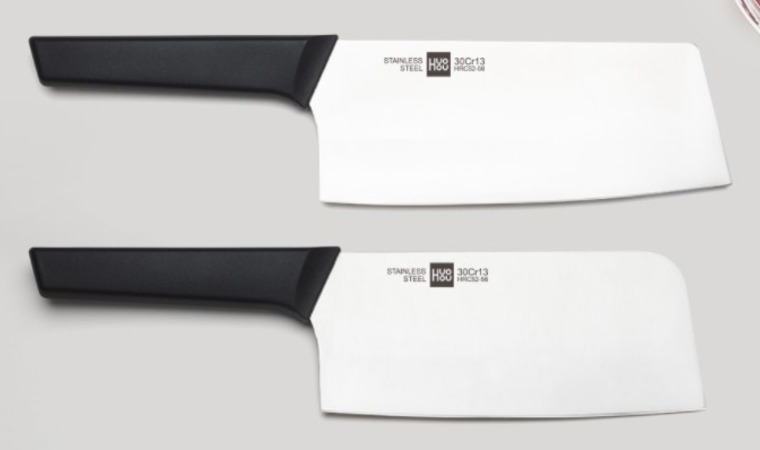 A key step in the production of a durable blade for a kitchen knife is heat treatment. First it is heated up and then cooled down sharply by the air flow. When the blade texture becomes homogeneous, cryogenic treatment is performed. The knives included in the new Xiaomi set are not deformed or broken, as they are manufactured in accordance with current quality standards.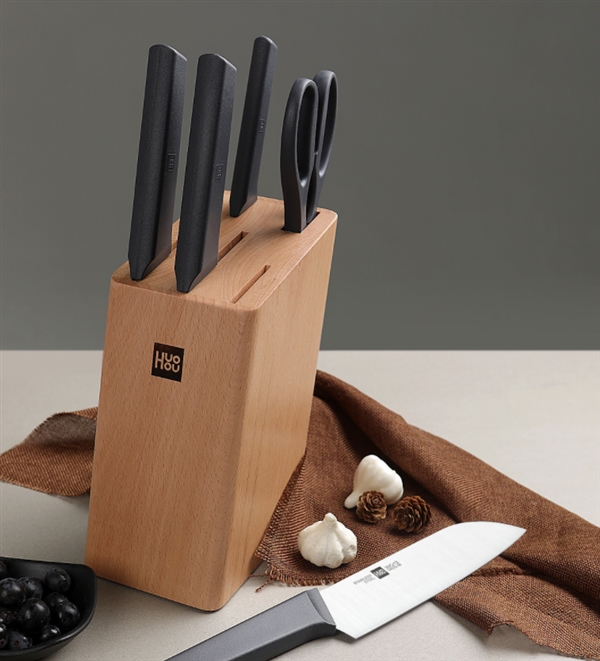 The blades of the knives were manufactured using the technology of pure manual grinding. Sharpening is carried out at an angle of 45 degrees. This makes it possible to achieve double-sided opening. The knife and scissor handle has the right structure as it is made of a combination of resin and plastic.
The glossy surface of the polymeric handle allows knives and scissors to be placed in the dishwasher for sterilization. The kit also includes a special stand. It is made of high quality wood, which does not absorb moisture. Over time, the stand does not crack, and mold will not appear either.