Xiaomi today announced the launch of the new Viomi S2 600G water purifier. The improved version differs from its predecessor by the increased flow capacity. Therefore, the water set is almost instantaneous. The waiting time is minimal. The manufacturer reports that the glass is filled in just 8 seconds. Speed increased by 2 seconds compared to the previous model. The faucet has also been changed. The tap has a blue backlight, which indicates the level of water purification.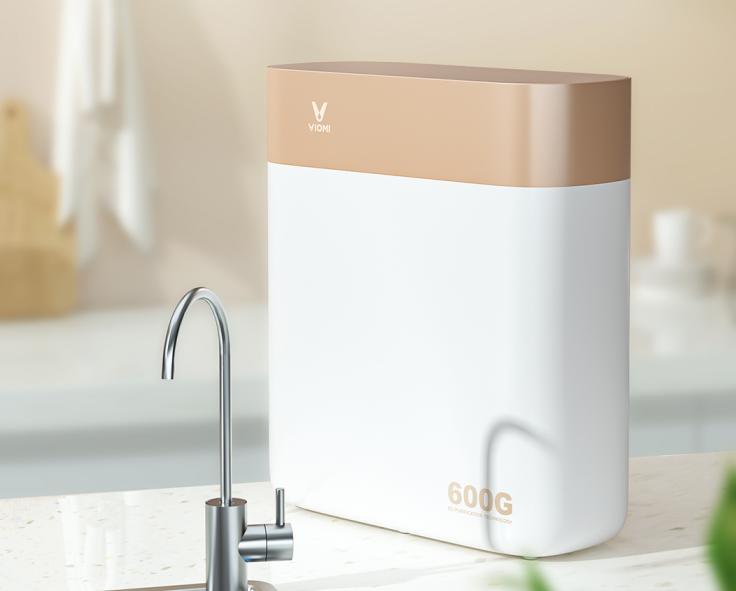 Previously the 4+1 filtering technology was used, but now the developers have improved it. The level of water purification has been brought to a fundamentally new level, it is commonly called RO-5. In terms of quality, the water passed through this filter fully corresponds to packed drinking water, which is being factory purified. All harmful substances, including bacteria, heavy metals and other trace elements have been removed.
The efficiency of the Xiaomi Viomi S2 600G water purifier is due to the fact that the manufacturer has redesigned the supply system. With this device, a three-person family can save up to 1460 litres of water per year. The cost of the novelty is 25,000 rubles. The exact start date for retail sales has not yet been announced.
Ergonomic design is another advantage of this device. It takes up minimum free space in the kitchen. The filter element can be replaced very easily. The water purifier will let you know when to change the filter. Remote control is supported via a special application on your smartphone.