Xiaomi's eco-network announced the launch of the device, the use of which will improve skin condition. Vacuum cleaner will increase the effectiveness of the fight against acne and blackheads. The novelty was presented on the Youpin collective funding platform. However, the start of retail sales is just around the corner.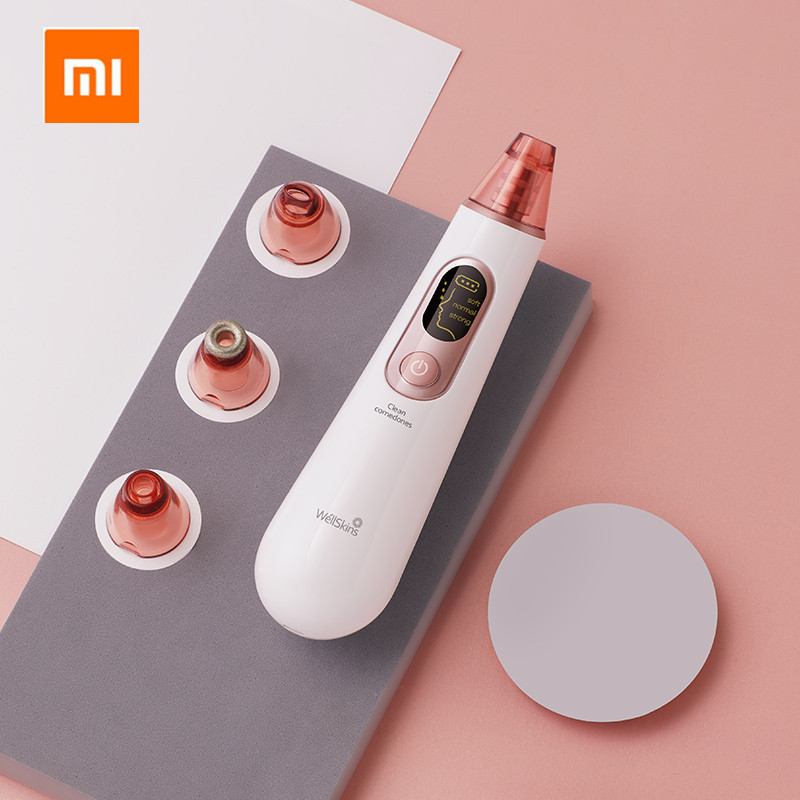 The manufacturer claims that Mijia Wellskins is a compact device with an intuitive operating principle. Using a vacuum cleaner twice a week can significantly improve the condition of the epidermis. The gadget provides a comprehensive effect: cleans pores, relieves inflammation, makes the skin as smooth as possible. The battery charges from 0 to 100% in 2 hours. A full charge is enough for battery life for a month.
Xiaomi company assures potential buyers that the gadget provides deep cleaning of the skin without damaging it. The suction level of the cosmetic device is 64 kPa. This is enough to clean clogged pores. The device supports several modes of operation: delicate, standard, maximum. The basic equipment includes 4 interchangeable heads. Suction nozzles change very easily.
The control system is quite simple. All commands are carried out by pressing one button. To moisturize the skin there is an additional compartment. The price of the Xiaomi Mijia Wellskins vacuum cleaner is $39.99. The first deliveries of the gadget are scheduled for early February. Therefore, everyone can get a useful product.