Absolutely all car accessories produced by Xiaomi eco-network are sold under the 70mai brand, as the company specializes in the production of goods in this category. Today it was announced the release of a new smart rear view mirror. The device is equipped with a high-quality HD camera for shooting video at 1600P resolution. The estimated cost of the novelty is $69.99. The mirror is equipped with a Sony IMX335 sensor camera. Large aperture F/1.8 provides excellent color and image detail.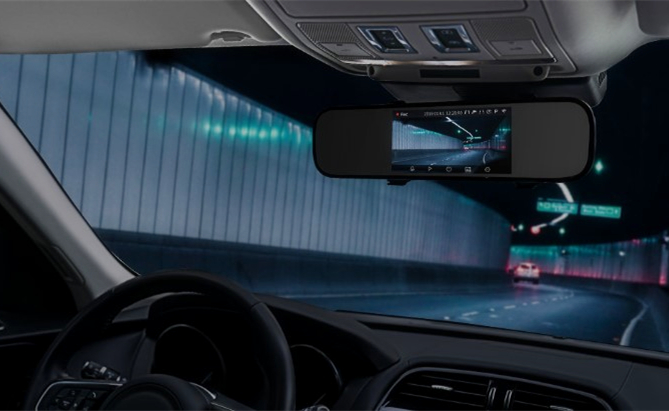 The Smart Rear View Mirror provides high quality shooting even in the dark. Moving subjects will not be blurred and the camera will ensure proper clarity. The rear view mirror is equipped with a 5-inch display with IPS sensor. The screen resolution is 854×480 pixels. An undeniable advantage is the wide viewing angle. When the car engine stops working, the mirror automatically switches to parking mode.
Video recording continues even in emergency situations, when the car body collides with other vehicles. A special built-in sensor is responsible for this. Even a power failure will not cause the mirror to shut down. The device is able to work in stand-alone mode for up to 24 hours. Quick video playback mode is implemented, in which you can rewind the recording.
While driving, the driver will be able to turn on the recorder. The mirror supports voice control system. This is especially useful in case of emergency situations, the driver with the help of appropriate commands can not only record video violations, but also take a photo. A smart mirror can be synchronized with your smartphone. To do this, you need to download and install a special application on your smartphone.