Yesterday, Xiaomi announced crowdfunding of a new product. Assumptions of users were justified, today the Chinese manufacturer announced the launch of a new dryer for linen. This device significantly differs from the previously released analogues. First, it is necessary to note the presence of double-sided LED lighting. Secondly, the option of remote control of the dryer through the branded application Mijia. The estimated cost of the new product is $109.99.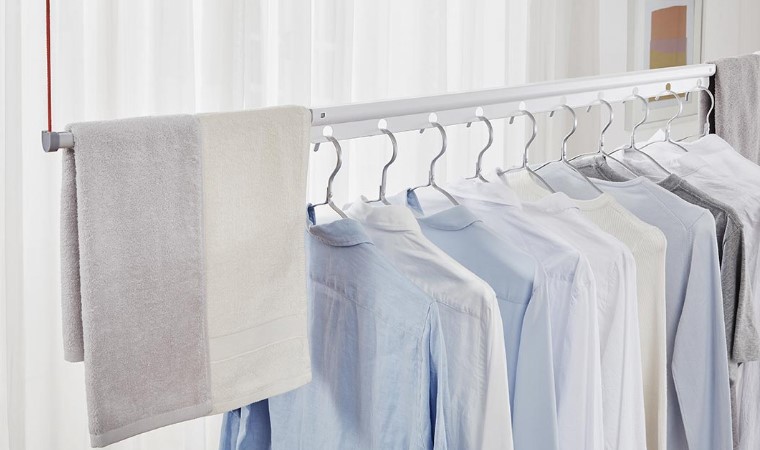 The developers have made every effort to make this device compact. It's worth admitting that they did it. The length of the case is 1 meter. When folded, the dryer takes up a minimum of free space. The dryer can be installed even on a small balcony. The laundry drying process can be controlled by means of a smartphone. To do this, you need to install the Mijia app.
The dryer is equipped with a German AC motor CARLJACOB, which is equipped with an integrated system of protection against overloads and over pressure. Hot air is supplied through special openings on the body. The device is designed for drying up to 15 kg of laundry. The dryer is made of high-quality aluminium alloy. All elements are highly resistant to oxidation and corrosion. The use of reliable materials ensures a long service life of the device.
German LED lighting provides bright artificial lighting. The user can adjust the temperature of the light. The backlight is located on the side panels of the device.