Today, Xiaomi introduced the new Mijia microwave oven. The Chinese manufacturer continues to gradually expand the range of household appliances. Traditionally, the device supports smart functionality, which will make the control process even easier. The microwave is equipped with a built-in grill and also supports Wi-Fi. The device can be easily synchronized with other appliances.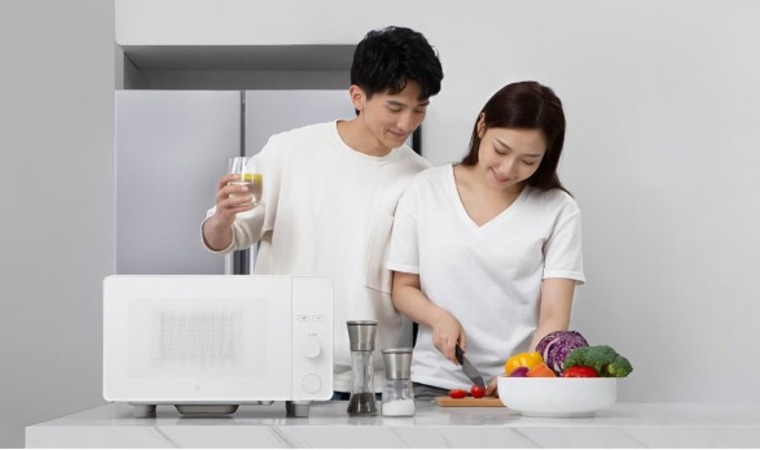 The novelty will go on sale in white. The Chinese manufacturer has once again given preference to minimalism in design. On the front panel there are 2 regulators. With their help it is possible to adjust the power level, as well as the timer. There are also 2 more touch buttons, designed to adjust the operation mode of the device. All the main indicators are shown on the small display.
The Xiaomi Mijia microwave is a compact device that takes up a minimum of free space in the kitchen. Weighs a little more than 12 kg. Dimensions – 447x347x281 mm. Maximum power is 700 watts. The energy efficiency level is 52%. It is a very spacious microwave with a capacity of 20 litres. Users are offered more than 30 different recipes. There are many modes of cooking diet food.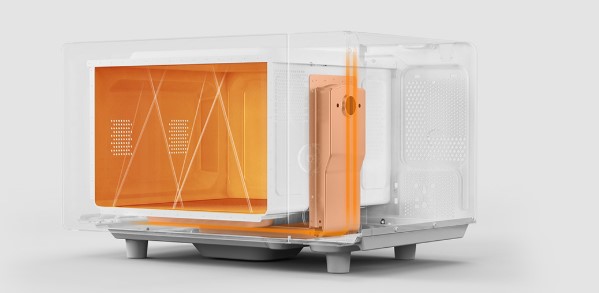 The inner walls are made of a special material capable of providing an omnidirectional reflection of the generated microwaves. The food is heated evenly. Thanks to the integrated grill, it is possible not only to heat up the food, but also to cook various dishes. The microwave oven supports Wi-Fi. You can control the operation of the equipment using the Xiaomi APP. Voice control support is implemented.
Approximate cost of the novelty is $79.99. This is a very advantageous price, if we compare with the analogues presented in the market.