This morning Xiaomi eco network announced the launch of a new product. It is a multifunctional screwdriver that will be available under the MiJoy brand. This is the debut for the new brand, created by the famous Chinese manufacturer. Obviously, the emphasis will be on the production of screwdrivers as well as other construction tools. This model has a long service life because it is made of high quality materials.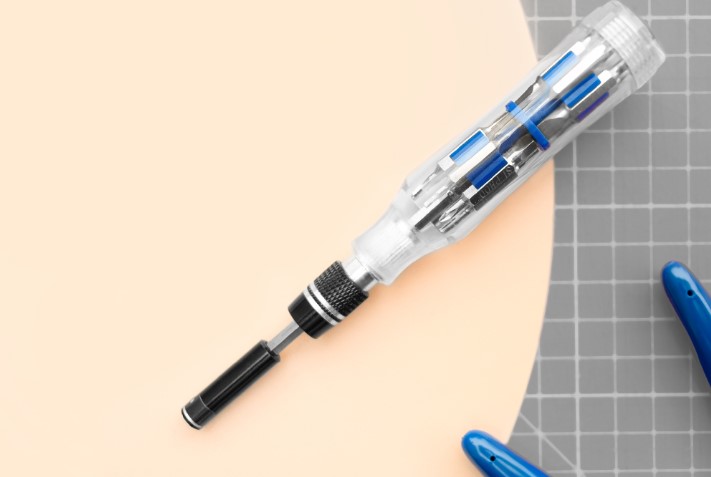 The Xiaomi MiJoy precision screwdriver is available with 28 interchangeable screwdrivers. All of them are inside a transparent case. Therefore, users do not have to carry an extra case with them at all times. The screwdriver is made of high quality plastic and chrome steel. This model is designed for manual use, as it is not equipped with a motor.
All screw elements have a double design. The size of the screwdriver Xiaomi MiJoy is 140×22 mm. It takes up a minimum of free space. Therefore, this screwdriver can always be carried with you. All nozzles have different diameters, so users can screw or unscrew the various fasteners. For example, it is possible to unscrew the usual screw or tighten the bolt in glasses.
The approximate cost of a new product is $7. In the near future the novelty will appear in our online store. Therefore, everyone can buy a screwdriver Xiaomi MiJoy at an affordable price.