On June 13, the crowdfunding massage chair developed by the Xiaomi eco-network was launched. Deliveries are scheduled for July 27. The approximate cost of the novelty is 74 000 rubles. The developers managed to implement an intelligent control system. Users are offered several provisions for massage procedures. For example, it is possible to relax, being in full weightlessness. Special attention should be paid to the hot waist compression, which was achieved through the use of graphene, but everything in order.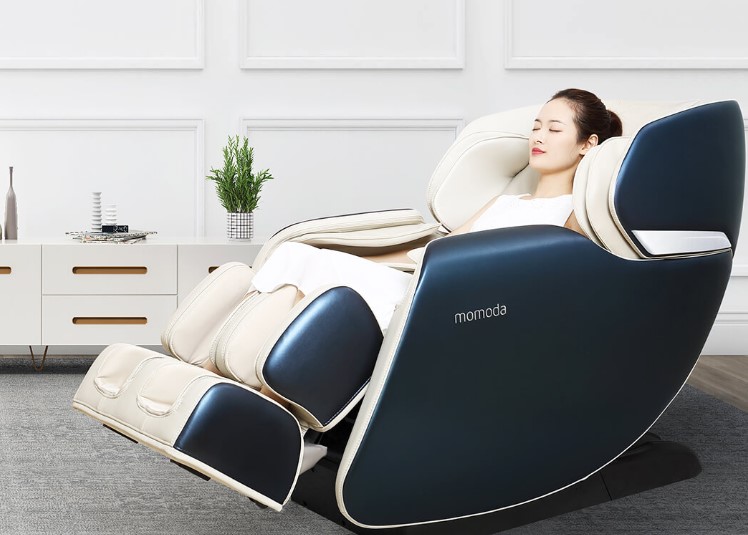 The new massage chair is visually very different from its analogues on the market. The Chinese manufacturer has bet on minimalism. As for the form, it is not chosen by chance. The developers designed the chair so that it was as similar as possible to the space capsule. Usually massage is carried out in sections. However, within the framework of this model, a more modern principle is in effect, providing a complex effect on all parts of the body.
The chair is very convenient to move around the house or apartment. Despite the visual cumbersomeness, it is quite light. The L-shaped guide at the waist and thighs significantly extends the massage area. The total length of the guide element is 125 cm. The maximum surface area is covered. The user will be able to adjust the intensity and character of the massage with his or her voice to achieve 100% relaxation of all muscle groups.
During massage procedures, the spine and joints are relieved of stress. More than 6 different modes of operation are available to users. Manual personalization support is implemented. Therefore, the control is carried out not only by voice, but also by pressing the appropriate buttons.