Today started crowdfunding new product Xiaomi. The smart running handle takes up a minimum of free space and is ideal for home sports. Users note the very comfortable handle. The device is folded in just a few actions. The optimized folding technology allows for the fastest possible transformation of the treadmill for storage. Auxiliary tools are not required to assemble the device. The folding and unfolding process takes no more than 10 seconds. Excessive force is not required.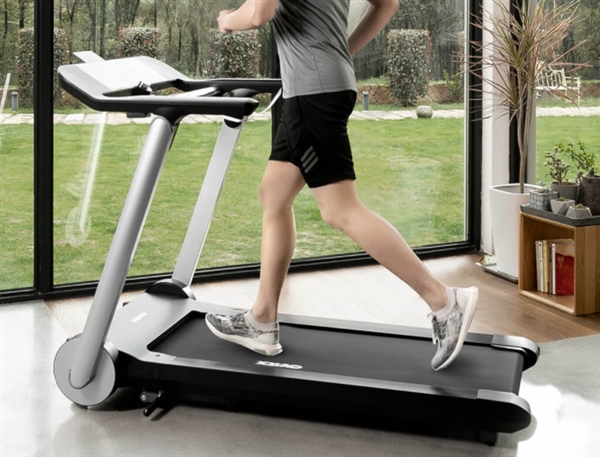 The control panel is equipped with a high quality display with a wide viewing angle. The screen displays the main parameters of the training process: distance covered, speed, number of calories burned. During the run, the user will be able to hold on to the comfortable armrests.
The smart treadmill supports a lot of different modes. The device is equipped with a powerful engine. Innovative cooling system prevents overheating of hardware modules, prolonging the service life of equipment. All design elements are made of high quality materials. They have maximum durability. The treadmill is designed for home use, but in terms of technical characteristics it is not inferior to models that are focused on the operation in the commercial sector.
Traditionally, Xiaomi has implemented several proprietary software functions. For example, the mode of reducing the speed of fatigue accumulation. To reduce the intensity of running, just put your hand on the right handrail, namely on a special mark. The track will automatically reduce the speed. A large number of different training modes make it possible to fight excess calories as effectively as possible.