The Xiaomi Mijia C1 Vertical air conditioner differs from its analogues by its cylindrical design. Users can choose from 2 cooling modes. The air conditioner is designed for use in rooms with an area of up to 32 m². The volume of circulating air is 1100 m³/h. If necessary, the cold air flow can be adjusted. The air duct and blades are made of high-quality materials. During operation, the equipment produces a minimum noise level.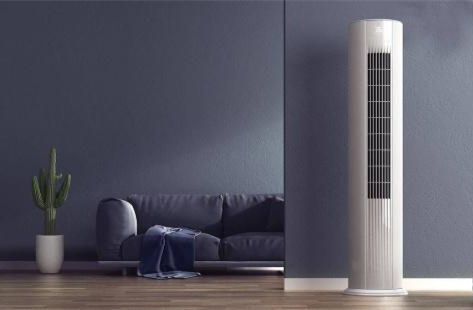 The Mijia Vertical air conditioner C1 can be used for powerful heating and cooling of various premises. Nominal power of the device is 5100 W. The ceramic heating element RTS 2100 W is used, providing operative heating of a room. In winter it is possible to use the conditioner as the basic element of system of heating. The novelty is equipped with the built in chip Xiaomi IoT which provides synchronisation with appendix Mijia App. Connecting the air conditioner to the temperature and humidity sensor allows you to automatically maintain the specified settings to ensure a comfortable microclimate.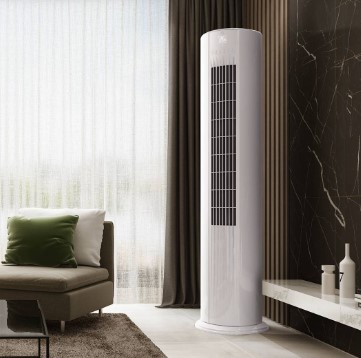 The remote control has a screen that displays the basic parameters of the air conditioner operation. Use the buttons to adjust the temperature and operating mode of the unit. The approximate cost of the goods is $550.