Xiaomi Company started 2019 very productively and does not plan to slow down. A new blender has already been introduced today, followed by a watch that shows not only the time, but also the temperature and humidity in the room. The approximate cost of the multi-functional device is $14.99. The design of Xiaomi Mijia electronic watches with temperature and humidity monitoring is made in the style of minimalism. The simple but elegant form will help the device to blend in harmoniously with any interior.
The large and high-quality screen simultaneously transmits time, temperature and humidity levels. Therefore, the owners of this device will be able to control such important parameters. The display provides a high level of clarity regardless of the lighting conditions. Even sunlight on the screen will not cause glare. The viewing angle is extremely wide.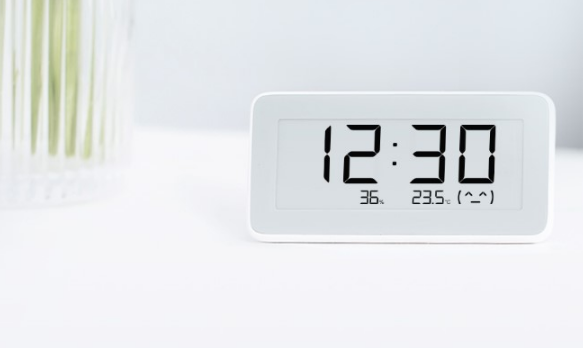 An integrated sensor ensures maximum accuracy of all measurements. Indoor temperature and humidity are monitored continuously. The watch can be synchronized with a humidifier, air conditioner or fireplace to adjust climate change as effectively as possible. The temperature and humidity history is automatically saved by the device.
This is not the first product of its kind for Xiaomi. For example, last month, a thermometer and hygrometer were released that connected to other smart home devices. The new watch can be placed on a table or mounted on any surface. Users will definitely not have any problems with the installation.