On February 12, Xiaomi Ecological Chain launched an 8H hyperbolic neck protection memory pillow H1 Pro, which costs 119 yuan per pair and 219 yuan per pair. This pillow has the characteristics of slow rebound, light pressure, hyperbolic design, internal and external antibacterial, two-way ventilation on the side, etc. The neck protection pillow is made of 55D memory cotton, and the rebound time after curling is 3-5 seconds, which is just suitable for the comfortable rebound time of the human body, absorbs and disperses the pressure of the human body evenly, and makes people hardly feel the pressure.
Hyperbola is designed with unequal height, human cervical spine is naturally curved, and pillow is designed to be warm and moist hyperbolic radian at 8H. The middle is sunken, both ends are heightened, and scientific elevation angle is matched to achieve good cervical traction effect.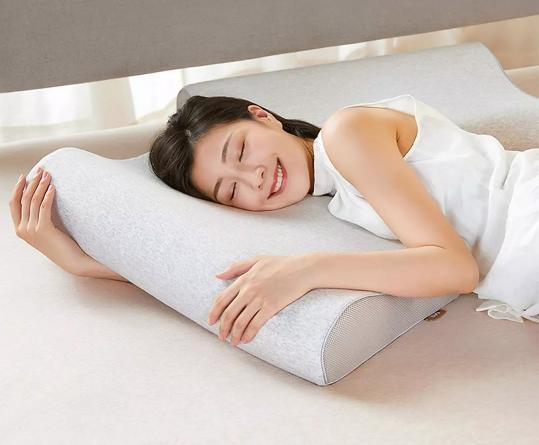 The 9cm low occipital area is close to the radian of the physiological natural curve of the cervical spine (about 33-45) to help the cervical spine stretch naturally. The radian of the 11cm high pillow area is increased, which can firmly support the cervical spine lateral reach curve when sleeping on the side, and is suitable for people who are accustomed to sleeping on the side or sleeping on the high pillow.
The outer pillowcase is made of DuPont Soron fiber, and its raw materials are partially extracted from plant fibers such as corn, which is environmentally friendly and safe. The internal natural three-dimensional 3D curly structure endows the fabric with strong elasticity, good shape retention, skin-friendly and breathable.