Roidmi, as the leader of Chinese home, has been striving to innovate and achieve new breakthroughs for themselves. This time, the new product they developed, Roidmi Eve Plus, is bound to sweep the market, revolutionize the way of cleaning and bring a new direction in the field of smart home. It's part of Xiaomi Ecological Chain. Like Roborock, it used to be an ODM for Xiaomi. And it's currently selling in 65 countries including US, Britain, Japan, and many EU members.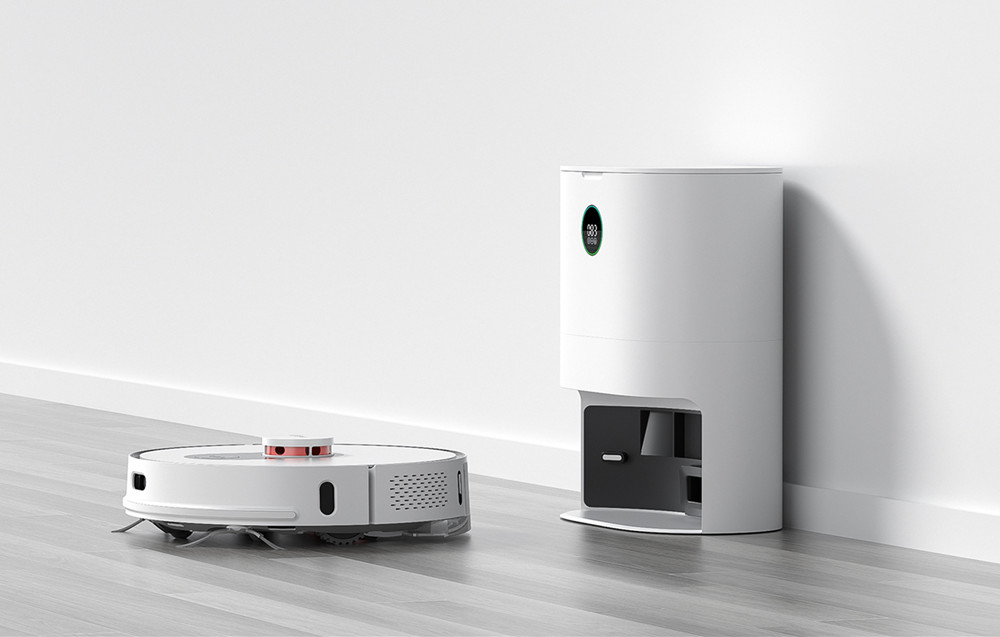 One thing I really like about Roidmi is that their product design is interesting and looks good no matter where it is placed. The good-looking merchandise design made it win the 2018 IF International Design Award and the German Red Dot Design Award. His design ability can be completely trusted and very much caters to the aesthetics of our young people. The overall style is kind of minimalist, yet there are many small thoughts in the details to reflect the sense of technology.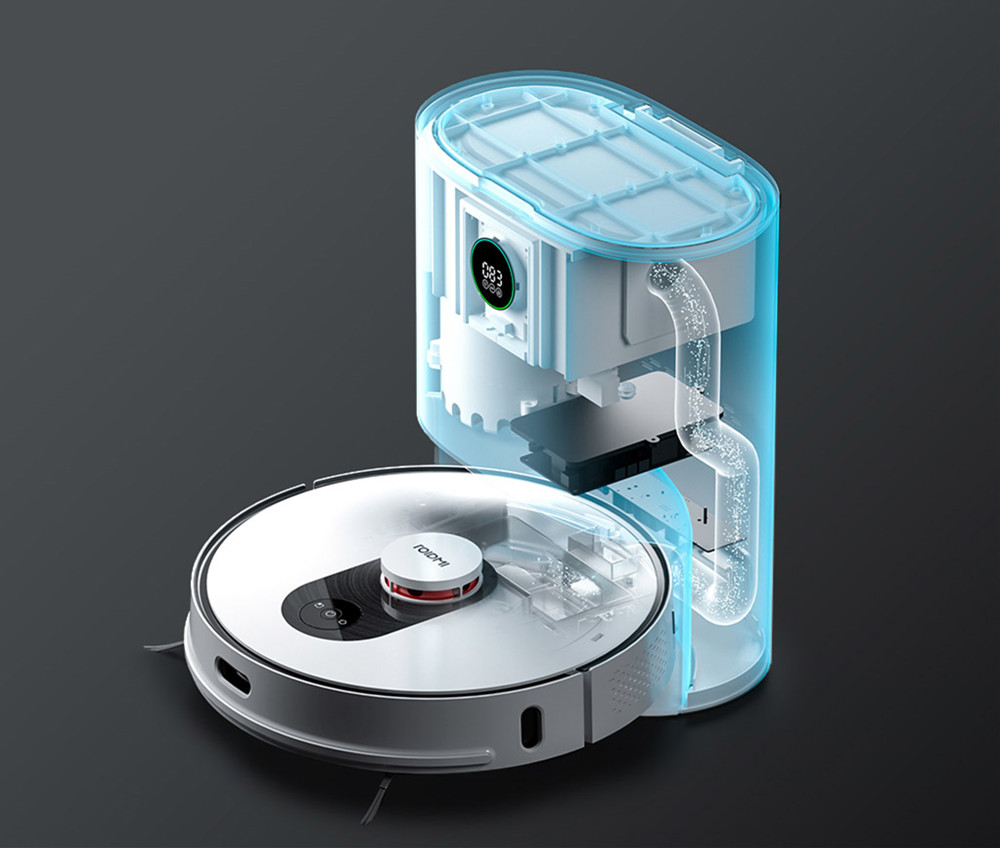 This is a robot vacuum cleaner that can clean your house by itself, without you having to really do anything about it. Just put it on the floor, press start, and sit back and relax while it does the work for you.
The problem with some robot vacuum cleaners, or just most vacuum cleaners, is that you need to make sure to empty the bag. Since these robot vacuum cleaners are smaller than regular vacuum cleaners, their bags tend to fill up fast, but that isn't the case with the ROIDMI Eve Plus.

When the robot is done cleaning, it can move back to its dust collecting station where all the dirt and debris it collected will be sucked out into a larger bag that you can then throw away later when it becomes full. This means that unless your home is very dusty or dirty, you won't need to worry about having to empty the bag each and every time.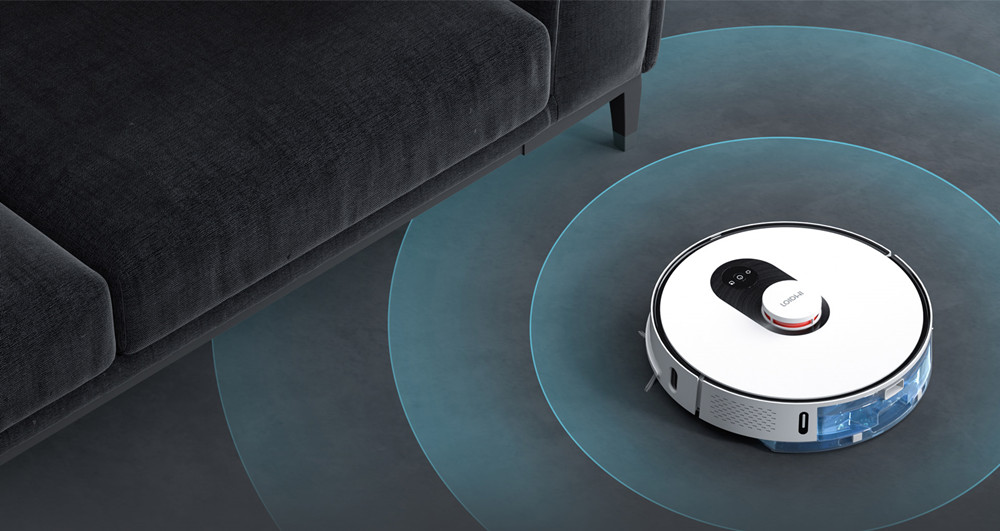 ROIDMI uses a Deodorizing Particle Generator that uses a HEPA filter and Active Oxygen technology (the same tech used in medical equipment sterilization) to help treat waste and to also deal with household parasites like dust mites, microbia, and more. It can help with the removal of lingering smells from cigarettes or perfume.
In addition to sweeping and vacuuming your home, you also need to give it the occasional mop. This is because sometimes not everything can be picked up with a vacuum cleaner and a good mopping will ensure your house stays clean.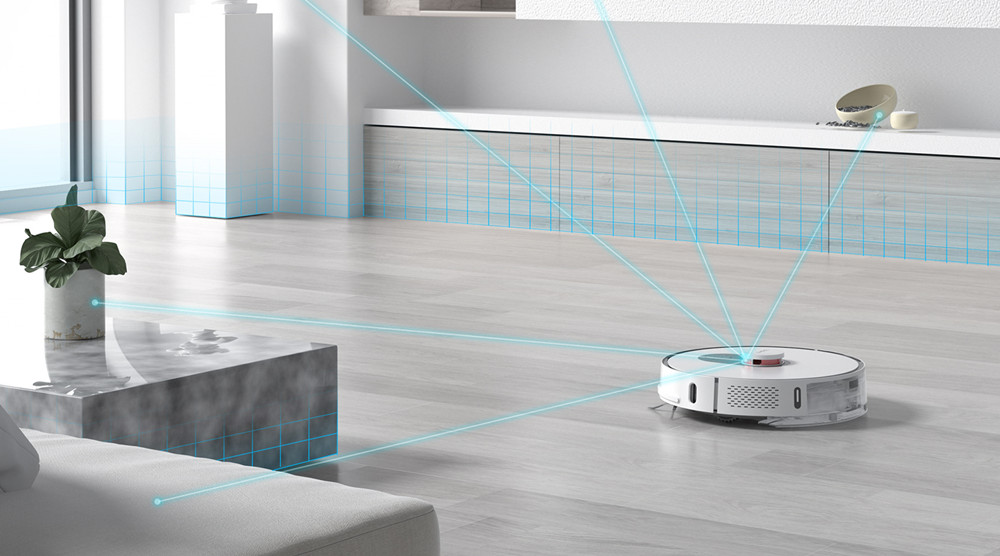 With the ROIDMI Eve Plus, the company has built both functions into the robot. This means that in the event you need to mop, don't worry, all you need to do is fill up the water tank, which can store up to 250ml of water, fix the mop attachment to the underside of the Eve Plus, and you're all set.
The Eve Plus is capable of vacuuming at a suction rate of 2,700pa, while the mopping function will simulate hand mopping that can follow Y/U-routes, ensuring that your home gets a nice mopping down.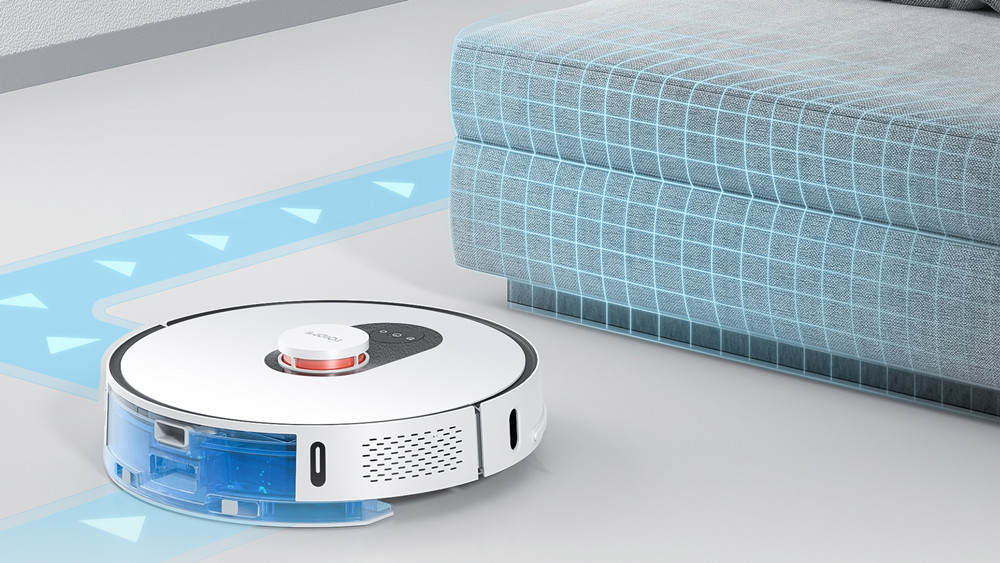 What good is a robot vacuum cleaner if it keeps bumping into your furniture but doesn't learn from it, right? The Eve Plus comes equipped with IR sensors and also anti-bumping sensors on its side, so the moment it bumps into an object, it knows that there's something there and it will not go there again.
It's also smart enough where it doesn't just drive full speed until it bumps something. With the IR sensors, the Eve Plus can detect objects that are ahead of it and can slow down to prevent damage to itself. It can also climb over ledges or bumps that are as high as 2cm, so if your floor has any small ledges it can navigate it easily by rocking left and right to get over it.
Since vacuuming is quite an energy-intensive task, some robot vacuum cleaners don't last as long as some would prefer. Imagine having to stop and recharge after cleaning half of your home, that would be rather troublesome.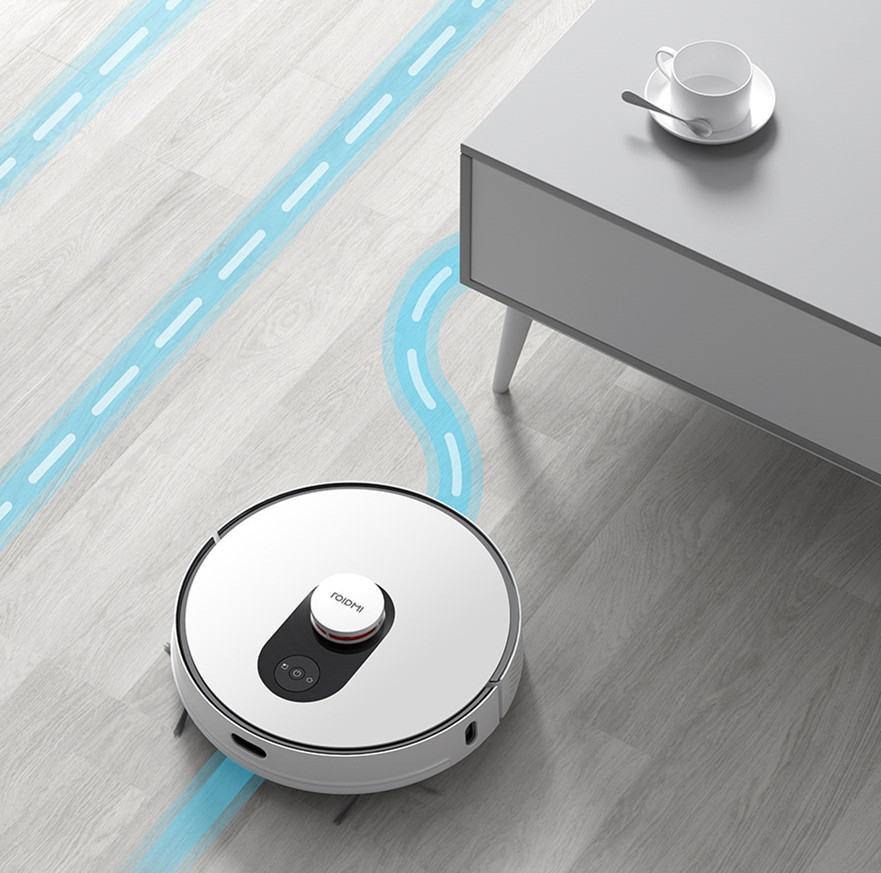 The ROIDMI Eve Plus comes with a 5,200mAh battery that the company claims is good for 250 minutes of long runtime that can cover a home as large as 250 square meters. So unless you live in a house bigger than that, the Eve Plus should have no problems cleaning your home in one run.
The Eve Plus can be controlled via its accompanying smartphone app, and the best part is that if you have bought into Xiaomi's smart home ecosystem, you can control it all using the same Mi Home app.
The app not only lets you control the Eve Plus, but you can also use the app to remotely pilot the robot in case you think it missed a spot or if you need to guide it somewhere else. The app also lets you set up rooms, create areas that are off-limits, set a schedule for regular cleaning, and so on.
It will also show you information about the battery life, dust bag condition, sensor condition, and more, and if you need to maybe clean it out or wipe down the sensors so that it operates more smoothly.
If you need a robot vacuum cleaner that's smart, comes with a mopping feature, and has an easier way for you to deal with dust and debris collection, the ROIDMI Eve Plus is hard to ignore. Plus it also comes in at a price that isn't that expensive compared to the competition, so it might be worth checking out if you're looking for a new gadget for the home.