Today crowdfunding is launched, a new product developed by the Xiaomi eco-network. Chinese manufacturer offers users a smart bowl for cats and dogs, which provides automatic feed. Implemented a function of remote control device. Approximate cost – 2400 rubles. This is a very convenient gadget, especially for users who often go on business trips. Buying a smart bowl will solve all the problems associated with feeding your pet. You just need to set the weight of the portion.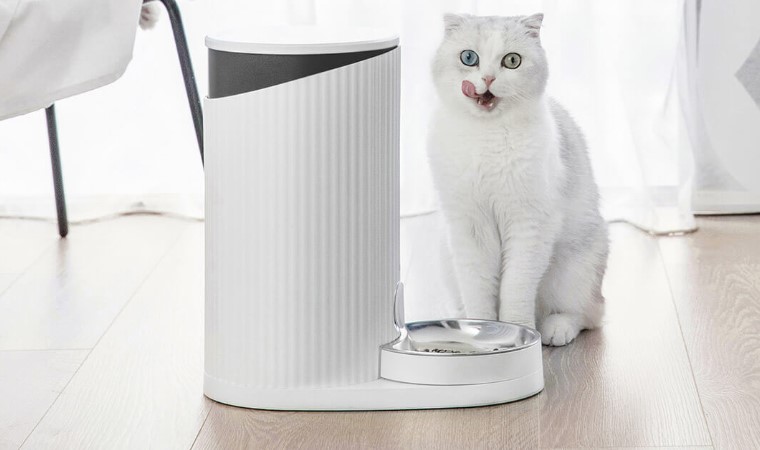 The capacity of the internal tank is 4 litres. You can put about 2 kg of pet food in it. The device automatically distributes the food evenly over the portions. Of course, much also depends on the size of the pellets. For example, coarse-grained varieties take up more space, so you need to think carefully about the food supply to avoid excessive accumulation of feed in the inner tank of the device.
The feed storage compartment is made of high-quality, environmentally friendly ABS plastic. The feeding bowl is made of stainless steel. This material provides effective reduction of bacterial proliferation. The top cover seals the silicone ring and the main unit is equipped with an integrated drying chamber. The sealing neck is sealed with silicone. The special design of the triple lock prevents air ingress, so the feed is not oxidized.
An infrared monitoring sensor informs the user that the feed is running out. The corresponding notification will also be sent to the application on your smartphone. A cup weighing function is available, allowing you to control the portion size. You can use the app to monitor how actively your pet is eating.