On the crowdfunding platform Xiaomi presented a compact and stylish kettle, which can accompany the user in any journey. The kettle is made in white color. Its feature is a folding body, thanks to which it is possible to transport easily.
The weight of the Yue Life device from Xiaomi is 700 g. The electric device has a capacity of 1 liter. The kettle is designed with a large diameter. Thus its cleaning is carried out without any difficulties.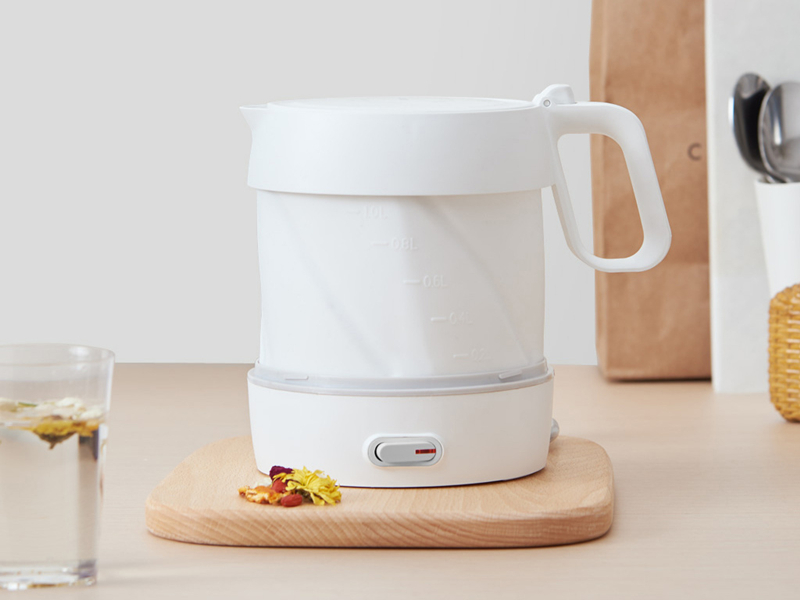 It takes only 3 seconds to fold the device in. The power cord is carefully hidden at the base of the kettle, where there is space for it. When transporting the Yue Life kettle, Xiaomi will need some space.
The folding body is made of food grade silica gel. It is not softened or destroyed by the filling of water. It is a safe material that does not contain any harmful substances. Silica gel complies with FDA standards, is resistant to high temperatures and does not deform.
The lower heating plate is made of stainless steel 304, which is considered very safe. Stainless steel is widely used in the medical and food industries. It is rust-free, easy to clean and protects against heavy metals.
At the bottom of the kettle there is a power button. Xiaomi's Yue Life has temperature control, which means that when the heating element reaches a temperature at which water can boil, the kettle will automatically disconnect from the power supply. This function also plays a protective role.