In the old days, laptops used to have lots of connectors and ports. However, laptop tends to be slimmed down to reach a minimum weight, less room left for such ports as USB-A ports, HDMI output Type-C charging, and data transfer.
Unlike other boring external hubs, this USB-C Multifunction Hub combines fashion and technology. As it always the "XIDU" style, PhilPort has two color choices, Royal blue, and Rose Pink, with astonishing glass finish surfaces. The excellent passing-through charging (generously up to 100w) is especially handy if your device has only one USB-C port. So you don't lose a valuable C port on the laptop if you need to charge and sync. You can power up your USB-C device, while also syncing the data.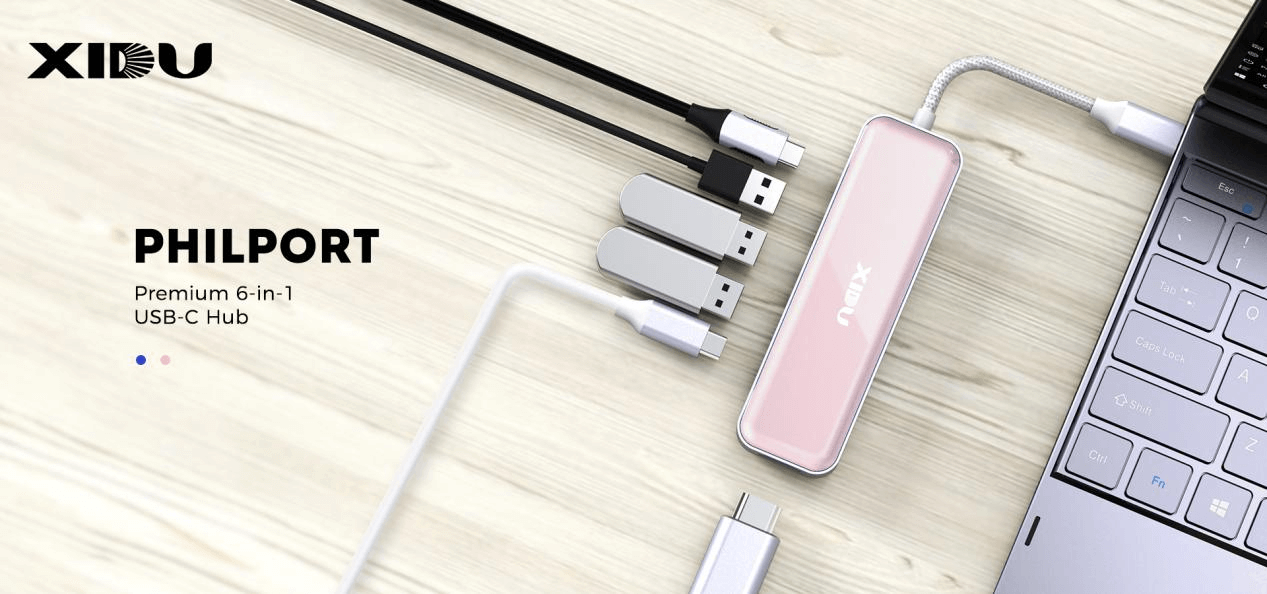 Like many hubs, PhilPort features a short integrated cable and has been elevated to the nylon braided cable. An additional layer of protection has been added to both ends to improve durability and reduce fraying. This enhanced cable is related to withstand more than 20000 times bend at 90 degrees for a 5X longer life expectancy compared to the regular one.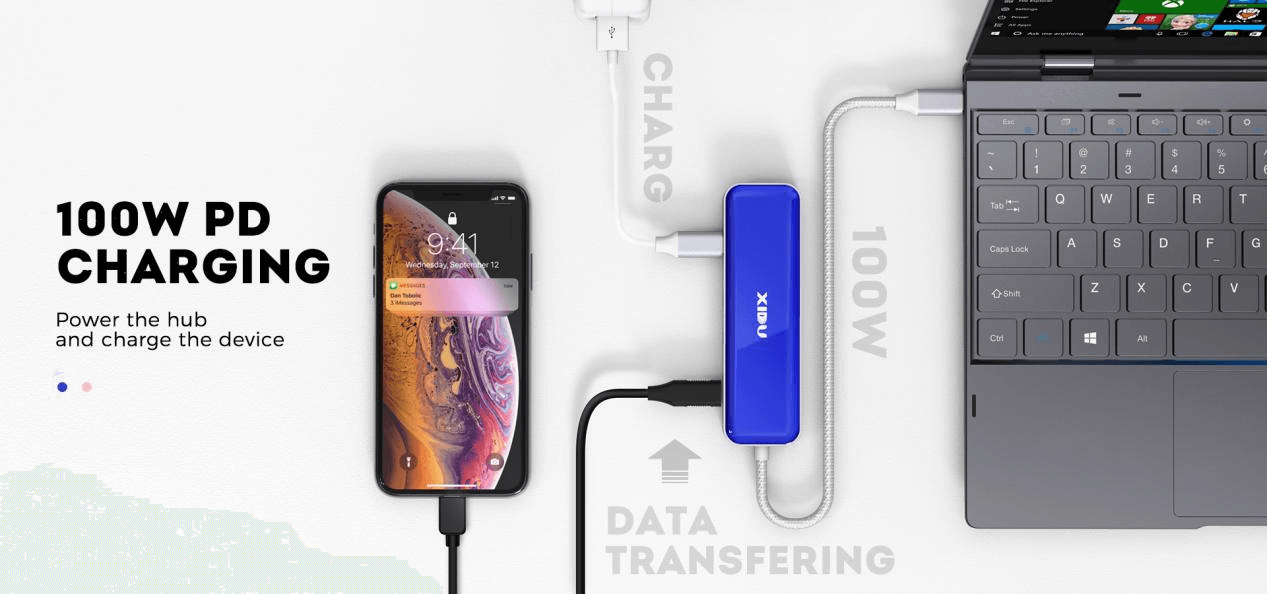 PhilPort is compact in size and weight. It's compact in size and lightweight, with the short cable perfect as a travel accessory. The three USB-A ports also provide enough space for your external mouse, keyboard, and more. A UHD 4K monitors can be extended through the HDMI port with 4K@30 GHz.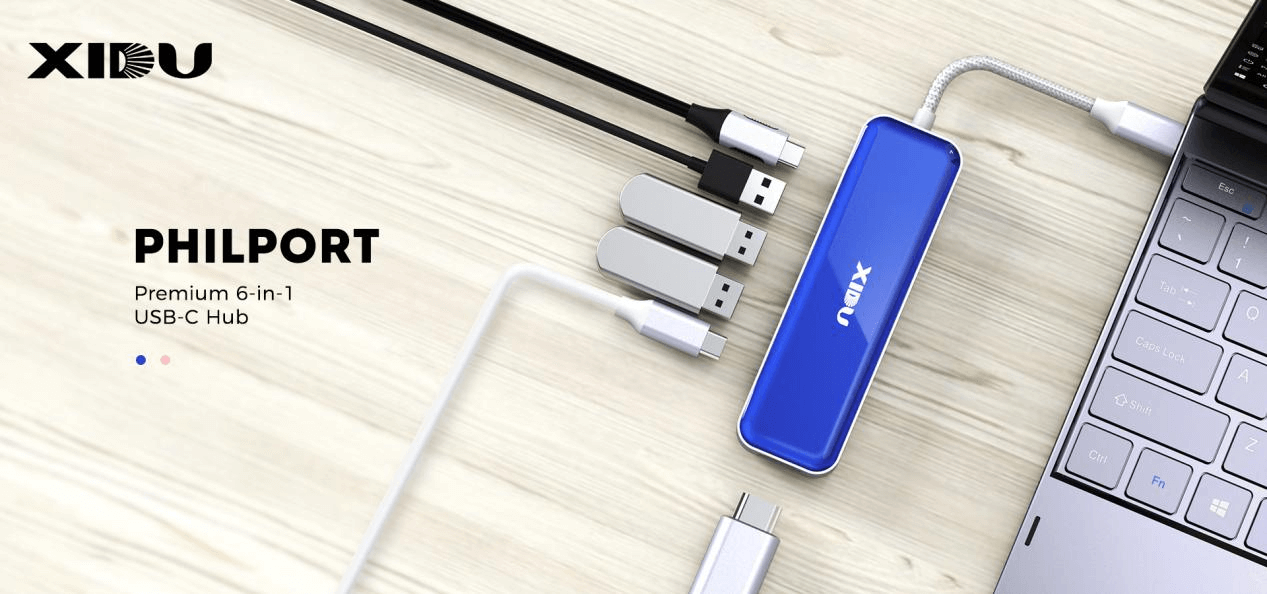 XIDU PhilPort only takes one port on the laptop and adds multiple and varied other connection ports. Right now, PhilPort is available at the XIDU Amazon US, IT, DE, UK store for only $36.99, don't miss this chance to get a fascinating hub for yourself!
Reminder: 12.5 inches Tour Pro are on sale on AXIDU mazon French store, only €389.99.