Just a week ago we wrote about the new media player ZIDOO Z9X, and today we have its older brothers ZIDOO Z10 PRO and ZIDOO Z1000 PRO, which also run on the new processor Realtek RTD1619-DR. The novelties feature an aluminum case design that allows them to accommodate 3.5-inch hard drives for storing personal files. The new ZIDOO media players are focused on local content playback, with built-in storage, support for Blu-ray navigation and 3D video, among others.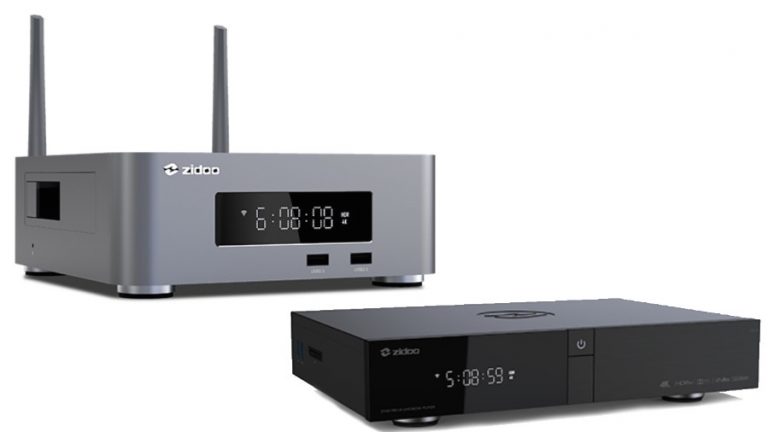 The new 64-bit SoC Realtek RTD1619DR contains six ARM Cortex-A55 cores with Mali-G51 MP3 integrated GPU. Both new cores have 2 GB of DDR4 RAM and 16 GB of internal storage expandable via micro SD or SATA connector.
In terms of video and audio playback, there is support for most modern formats except AV1. However, it is possible to play such formats as VP9 profile 2, HDR10 +, Dolby Vision and supports Autoframerate. The new product specification does not yet specify whether Dolby ATMOS, DTS: X, DTS-HD MA and Dolby True-HD are officially supported.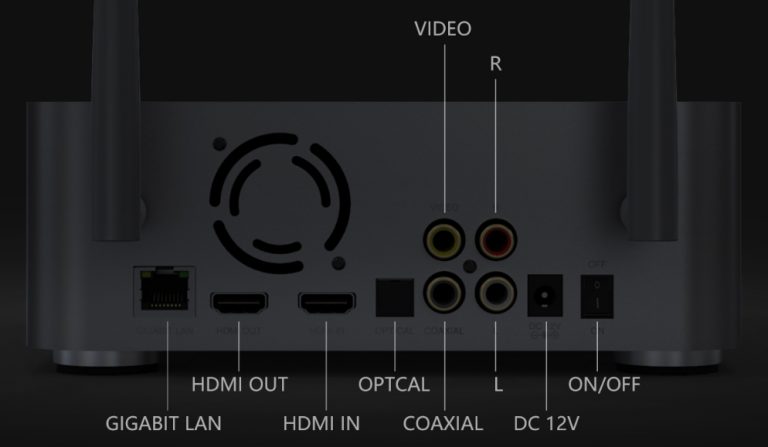 The capabilities of ZIDOO Z10 PRO media player:
New RTD1619DR chipset with six-core 64-bit high-performance processor.
Built-in VS10 engine can handle Dolby Vision very well. All files can be matched with the same color as Dolby Vision, image quality is greatly improved.
2 GB of DDR4 RAM and 32 GB of built-in eMMC storage ensure smooth operation of a mass of applications.
The Android 9.0 operating system has significantly improved performance and stability.
Sleek aluminum alloy chassis with hard drive bay, patented NSS and LED panel.
HDMI 2.0 supports four-point output 60 Hz, HDR (HDR10 / HLG / HDR10 + / Dolby Vision), 12-bit, wide range of colors BT2020, color space YCbCr 4: 4: 4. Audio sniffing support.
More accurate HDR10 static metadata processing (MaxFall, MaxCll), highlights and shadows are displayed with sharp contrast.
Support for HDR10 + dynamic metadata processing, image colors and brightness levels can be captured exactly frame by frame and scene by scene.
Advanced Dolby Vision technology, support for high quality low latency Dolby Vision output (LLDV), the most appropriate brightness can be output for images and scenes of each frame. Bright areas of light are brighter and shadows are darker for the best visual effect.
Support for automatic frame rate and resolution switching to ensure smooth video playback.
Support for SATA / USB (3.5 / 2.5) connection (hard disks up to 14 TB) and external unencrypted BD / DVD / CD.
Support full Blu-ray navigation BD / BD3D / UHD and complex MPLS structure. Blu-ray playback with smooth transition.
Almost all 3D video formats are supported, including MVC 3D (Blu-ray \ MKV).
Supports lossless playback, including SACD ISO (stereo), DSF ,DFF.
Support for subtitles with special effects, online subtitle download and exclusive support for Blu-ray and MKV forced subtitles.
Support for Roon Ready, Spotify music streaming and DRM Widevine L1 to enjoy high-quality online video playback.
HomeTheater3.0 with a brand new user interface supports automatic scanning of posters, custom classifications and movie trailers.
The recently updated music player supports lossless playback and decoding, customization and matching of the respective songs.
Supports standard WOL, users can choose the power on mode or standby mode after power on.
With the Control 4 Smart Control certification, it is convenient to connect to a smart home (you can turn the power on / off).
The IOS and Android ZIDOO Controller app can easily manage media players on the same local network (you can turn the power on and off).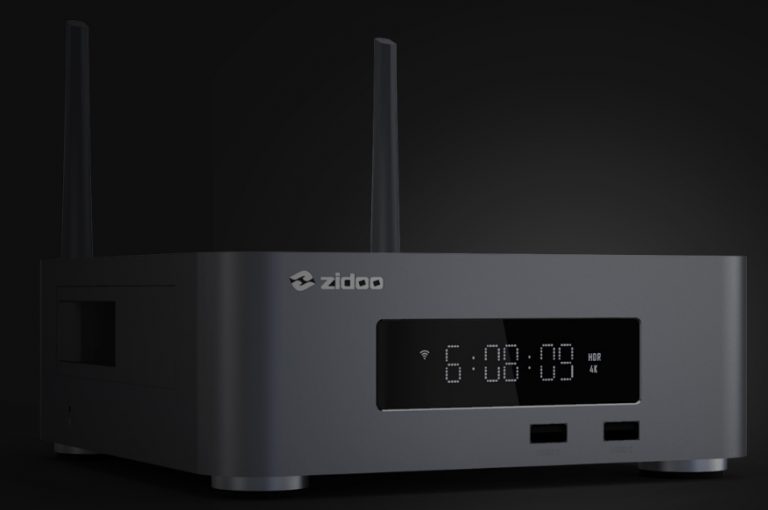 The ZIDOO Z10 PRO and ZIDOO Z1000 PRO support WiFi aC 2 × 2 MIMO + Bluetooth 4.2 with two external antennas in the Z1000 and internal antennas in the Z10. The connectors include HDMI 2.0b output, HDMI 2.0a input, SPDIF, three USB 3.0, two USB 2.0, SATA connector, AV connector, RS232 port and Gigabit Ethernet port.
Android 9 with ZIDOO ZIUI branded shell is used as an operating system and there is also its own mobile application for remote control. The cost of new media players ZIDOO Z10 PRO and ZIDOO Z1000 PRO is not yet disclosed, but is expected to be around €300.