This machine that the brand will also present at CES 2020 is presented as a solution aimed at both players and those who have a creative use of their PC. By this, we mean uses for image editing, video editing, 3D design and others. Uses where the performance of the machine is clearly taken into account at many stages of the creation process.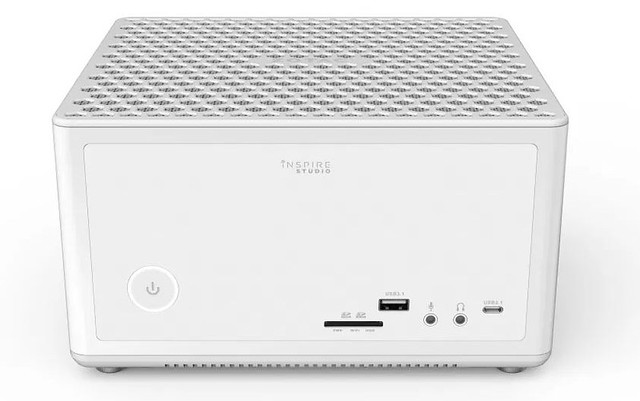 But the Zotac Inspire Studio also targets players with 3D performances quite appreciable to pilot greedy titles. To tell the truth, it has been a long time since the most creative have been digging with more or less happiness in the ranges of gaming machines, you have to find affordable workstations, they are moving towards efficient and effective gaming solutions. With however a big aesthetic downside since the builders often have a heavy design level: tons of LEDs, salient angles and boxes decorated with tribal / esoteric symbols not necessarily to everyone's taste.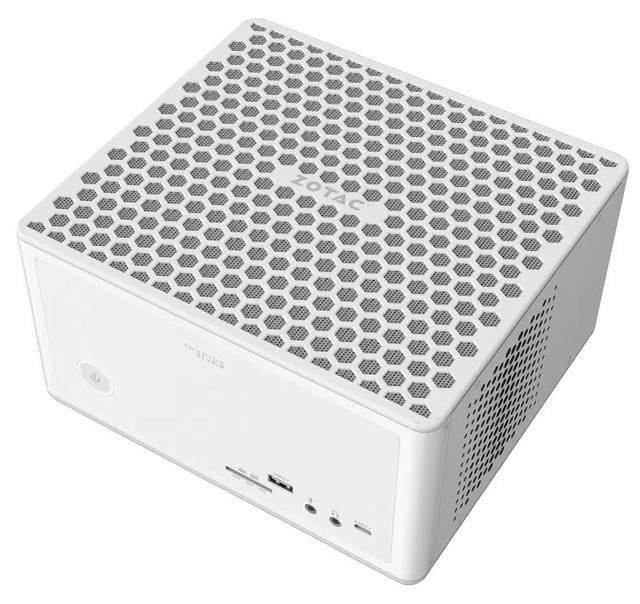 suddenly, bingo, Zotac offers a white and sober case for its Inspire Studio. A more imposing chassis than a MiniPC format but logical in view of what the machine is carrying. A solution that can be placed both in a private place and on the desk of a company.
Inside the machine there is a real small pixel factory: The most upscale chip is not yet specifically revealed but it will be a ninth generation Intel Core i7 running on 64 watts of TDP. It will be associated with a graphic solution signed by the brand on an Nvidia GeForce RTX Super chip base.
The RAM will increase to 32 GB of DDR4 and the storage will consist of an M.2 NVMe SSD of 512 GB and a mechanical disk of 2 TB. These figures are probably the elements offered by the brand for the full versions of the Zotac Inspire Studio. It is logical to think that the different ports and bays can accommodate more storage in barebone version.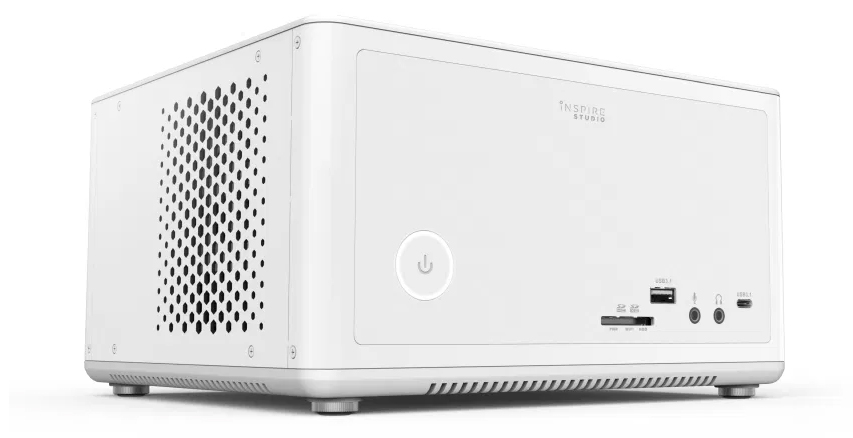 The machine will most certainly offer complete connectivity with three DisplayPort 1.4 video outputs and an HDMI 2.0b. The front panel also has an SDXC card reader, a USB Type-A port and a USB type-C port in addition to two separate 3.5 mm headphone and microphone audio jacks.
We do not yet have the details of the rear connectors, the manufacturer keeps a little mystery to unveil the Zotac Inspire Studio next week at CES 2020. We just know that it will embed a Wifi 6 (Killer Wifi 802.11ax) and an Ethernet Gigabit, probably on two channels as usual for the brand.