ZOTAC Technology has announced the release of the ultra-compact gaming desktop MEK MINI. MEK MINI boasts a capacity of just 9.18 litres and is equipped with an Intel Core i7 processor, ZOTAC GAMING GeForce RTX discrete graphics card and SPECTRA 2.0 lighting system.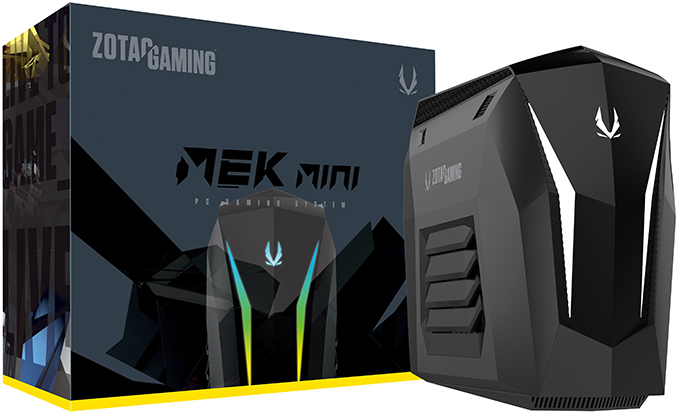 The Zotac MEK Mini is incredibly small and can compete with desktop computers. MEK MINI has the sizes 260,8х136х258,8 mm. The user can pack it in a backpack and turn its next destination into a universal gaming station.
MEK MINI comes with an Intel Core i7 six-core processor. The system is additionally equipped with dual-channel 16 GB DDR4 memory, a 240 GB NVMe M.2 SSD with an additional 2 TB hard drive and fast Killer Gigabit Ethernet and Killer Wireless network interfaces.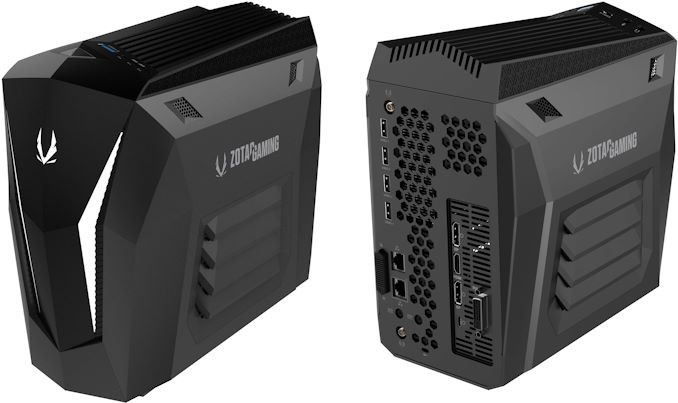 MEK MINI takes full advantage of the new ZOTAC GAMING GeForce RTX 2070 graphics cards running on the NVIDIA Turing GPU architecture. ZOTAC takes noise and temperatures seriously. MEK MINI is designed with 360-degree ventilation (i.e. ventilation openings on all sides), a silent cooling profile and upward airflow to balance powerful performance, controlled temperatures and low noise levels.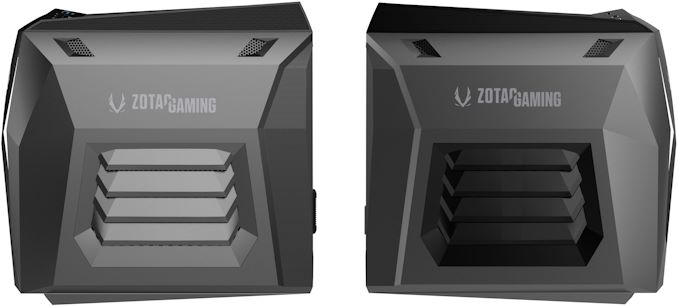 Of course, from the point of view of maximum compactness it is not clear why to make a compact case, and then add a bunch of unnecessary plastic covers around it. Many users would like to choose an ordinary rectangular box with some LED reflections.