The basic idea behind the Zotac ZBox CI622 Nano is to enable the construction of a compact, high-performance and absolutely inaudible MiniPC. This Barebone is sold naked, without RAM, storage or operating system.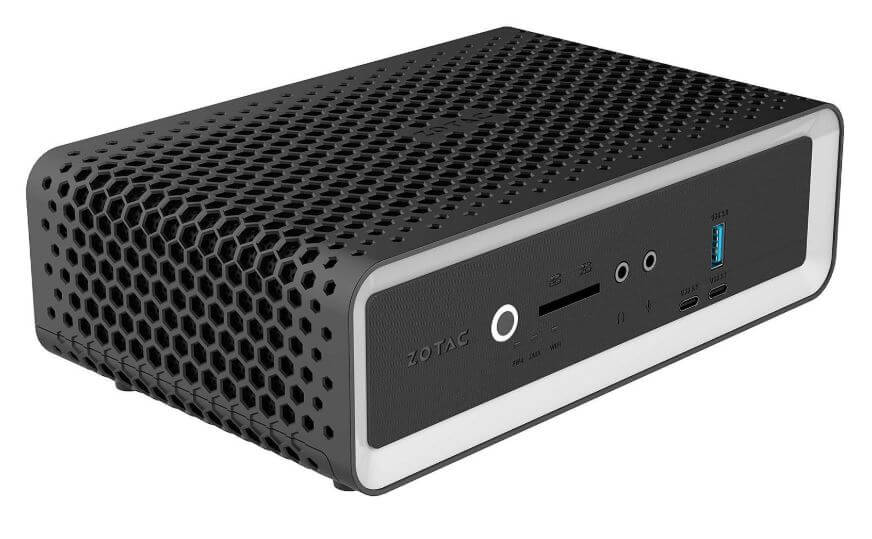 The heart of this MiniPC is its passive cooling system designed to handle up to 25 Watts of TDP. That's 10 more than the one deployed by Intel's Core i3-10110U embedded in the machine. A tenth generation processor with two cores and four threads clocked from 2.1 to 4.1 GHz and which offers 4 MB of cache. A processor which embeds an Intel UHD graphics circuit clocked from 300 MHz to 1 GHz with 23 Execution Units.
To accompany this base, the ZBox CI622 Nano offers two DDR4 So-DIMM slots that can accommodate 32 GB of dual-channel RAM. This is enough to build a nice machine from a performance point of view, even if the choice of the brand not to offer several storage slots spoils the whole. Indeed, the box offers only one slot 2.5″ in SATA 3.0 format to add a hard disk or an SSD. No M.2 port for a NVMe SSD which is frankly incomprehensible. The device measures 20.4 cm wide, 12.9 cm deep and 6.8 cm thick… That's more than some Intel NUCs, certainly not fanless, but able to offer two slots to add storage.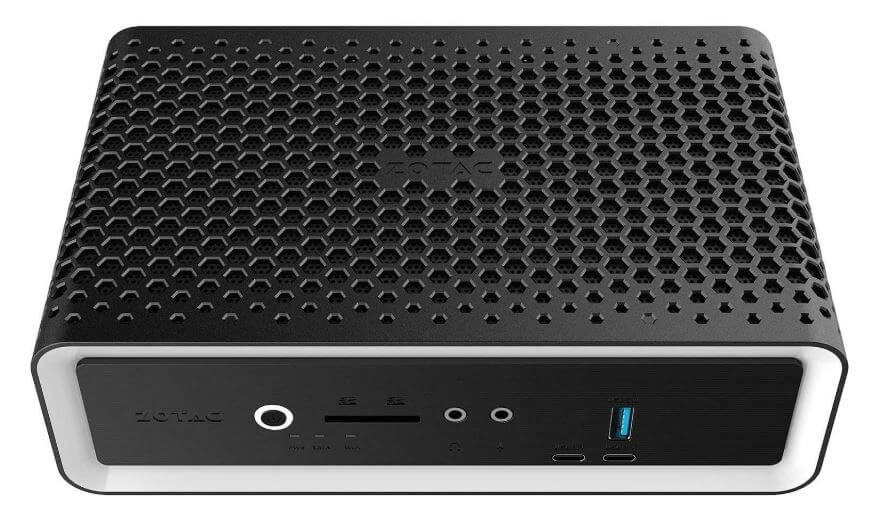 Not everyone is meant to carry tons of gigabytes of data on their desktops, and I guess the choice has been carefully considered by the brand that decided between storage and unventilated operation, but it's a problem for some users who would only want to carry a single MiniPC of this type on their desktop to get rid of a larger, noisier tower. The choice of a single storage means either limiting storage or deploying data over an external network. The machine can afford it and will be able to drive a NAS without any problem but the proposed speeds will not be the same.
For the rest the ZBox CI622 Nano is faultless with a perfect connection as usual at Zotac. To start with, the front panel features one USB 3.0 Type-A and two USB 3.1 Type-C ports, an SDXC card reader and two separate stereo headphone and microphone jacks. Three LED indicators show the status of the machine with Wifi activation, storage operation and machine activation. Inaudible, the machine transmits its activity status to make life easier for users.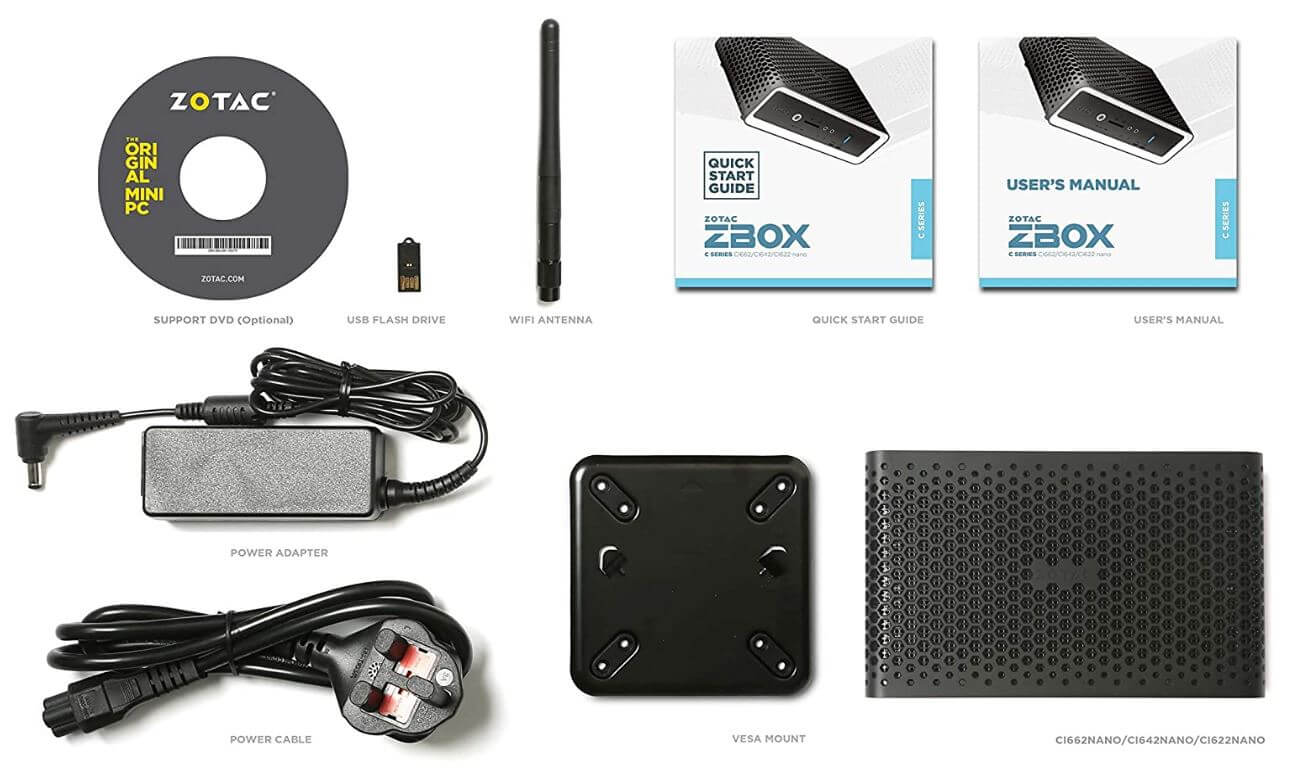 The rear panel features a Kensington Lock anti-theft port, four USB 3.1 Type-A ports, an HDMI 2.0, a Display Port 1.2 – both of which can drive a 4K UltraHD signal – and two Ethernet ports to drive two separate Gigabit networks. An external antenna port is present, connected to a Wifi5 and Bluetooth 5.0 module internally.
The ZBox CI622 Nano is delivered with a VESA mount to place it on the back of a screen and thus be completely forgotten. The object is offered in France at a somewhat discouraging price for a Barebone of this temper: 676.95€ at LDLC. Price that will have to be salted with a little bit of RAM and additional storage to reach a minimal total when using a Linux. Under Windows it will be necessary to add moreover a licence which will carry the complete tariff of the machine rather high…