On the afternoon of February 13, Xiaomi officially held a web conference to release the Xiaomi Mi 10 series. As the flagship of the year, the Xiaomi Mi 10 series is equipped with the Snapdragon 865 processor, followed by LPDDR5 memory. Xiaomi Mi 10 of the Snapdragon 865 is a generation ahead in all respects, regardless of CPU or GPU.
Among them, Kryo 585 's new A77 architecture brings 25% performance improvement. Adreno 650 also increased by 25% on the image. Both high frame rate and ultra-high picture quality games have a super flagship game experience.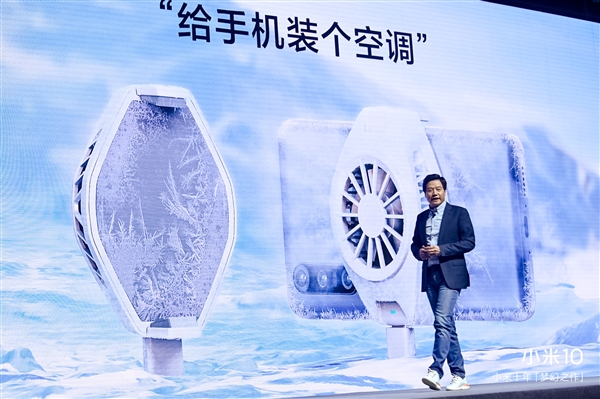 In order to improve the use experience of hand-held electronic competition, Xiaomi has also released a brand-new mobile phone peripheral: Xiaomi Frozen Heat Dissipation Back Clip, in addition to its already powerful performance and the three-dimensional heat dissipation structure inside the body. It is reported that Xiaomi's frozen heat dissipation back clip is known as "mobile phone external air conditioner" and can provide active refrigeration at a price of 129 yuan.
Xiaomi officials announced that the heat dissipation back clip can cool the mobile phone by up to 10 degrees in one minute.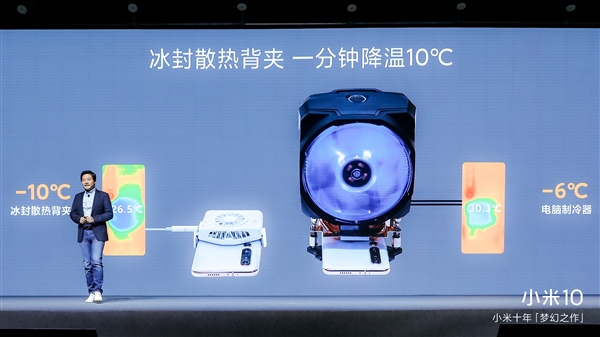 In this way, when playing large-scale 3D games in high temperature environments such as summer, the Xiaomi frozen heat dissipation back clip should be able to avoid the frequency reduction of the mobile phone processor to a certain extent and keep the mobile phone running with full blood for a long time.