For the new Mi Band 4 to succeed and be the must-have gadget of the year, it must surprise us with good features. And the truth is that what has been filtered looks very good. So I think, from my point of view, you should add it to the cart for these 5 reasons:
1. Colour screen
Did you know that the new Mi Band 4 will come with a color screen? This is great news compared to previous generations, because it will allow you to enjoy a more attractive screen, more pleasant and you will be able to see the screen much better, both indoors and outdoors. Depending on the leaks, it would come with a colour screen with the capacity to represent up to 16,000 different tonalities.
2. More autonomy
It's hard to believe that a smartband with a colour screen can offer good autonomy. In this case, for the user to enjoy a better experience and not have to worry about the autonomy, we went from 110 mAh of the Mi Band 3 to 135 mAh of the new version.
3. Spheres
The Mi Band 4 is also characterized by the level of customization, since previous models were more limited in this aspect. But now we will be able to personalize the Mi Band 3 by means of spheres. We'll have different designs to choose from depending on the occasion; so we can have screens that show the time, the steps, the distance we've travelled, different colors, styles, etc. So it will be more customizable and attractive without a doubt. We do not know if more options can be downloaded from the Internet. But if we don't know for sure that we will be able to do it through programming.
4. Electrocardiograms (ECG)
One of the star features of the Apple Watch was the incorporation of electrocardiograms (ECG) a little over a month ago. It is a very interesting health feature, to be able to measure our electrical activity of the heart and detect any anomaly in time.
5. Bluetooth 5.0 and more range
Maybe you don't find this feature so interesting. But with Bluetooth 5.0 connectivity it would not only improve the experience and lower power consumption, but also increase the range up to 50 meters. Not bad at all.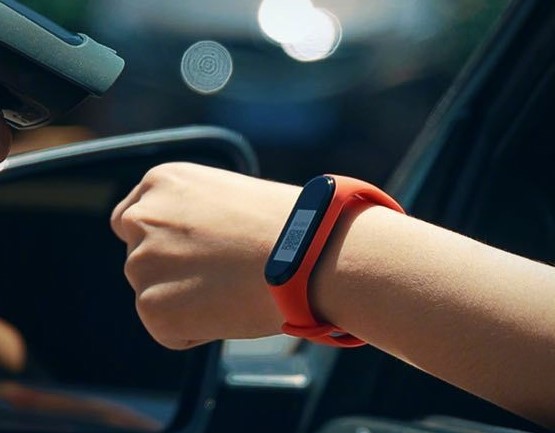 Summary
From the following link we tell you where to reserve the Mi Band 4 to be one of the first users to receive it at home. The price is around 40-60 USD; it is more expensive than the predecessor model but it is also better. Keep in mind that the 11th of June will be presented and we will know everything about the new Xiaomi Mi Band 4. For these 5 reasons to buy it we have based ourselves on the possible features it will have, but they need to be officially confirmed. We even have more surprises! What do you think about this Mi Band 4? Are you going to buy it?