Do you remember the world's first mobile phone CUBOT MAX 2 with the right waterdrop screen? At the time of the publication, it caused a lot of controversy. Some people liked it and thought it was novel, and then some people hated it. Today, I introduce you to a similar product, the BV6100, but it may be is the world's first Rugged phone with right waterdrop display.
Being an established rugged smartphone manufacturer, Blackview has successfully released many rugged devices that offer protection from water, dust, and accidental drops, which provide great experience for outdoor enthusiast & people working in difficult environments. Over the last years, more manufacturers surfaced offering similar phones but Blackview has managed to remain among the top companies. The recent release of the BV9700 Pro flagship is a perfect example of their expertise and now it is time for their next model to hit the market. We are talking about the BV6100 rugged phablet with the enormous, 6.88" display. When it comes to rugged smartphone, Blackview will be the first brand that comes to mind.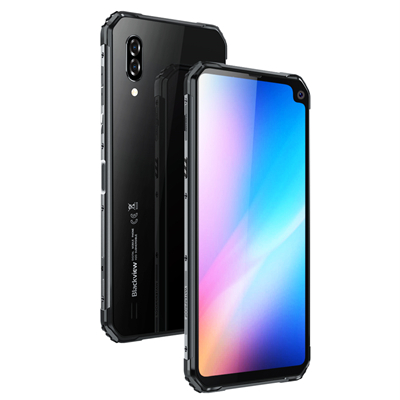 Recently, in addition to the hot-selling Blackview BV9700 Pro, we also found one of the world's largest three-proof outdoor mobile phones, BV6100, which was shown at the MWC 2019 conference. The pictures provided by Blackview confirm the leaked photos and renderings we've seen in the past with bigger screen, slimmer frame & rounded edges. The killer feature, of course, is the 6.88 inch display that many could say belongs to the tablet market but if you think about it, there are many smartphones with similar display size. A 6.88″ display is rather convenient when browsing the web, playing games or watching videos so many users will be happy with it.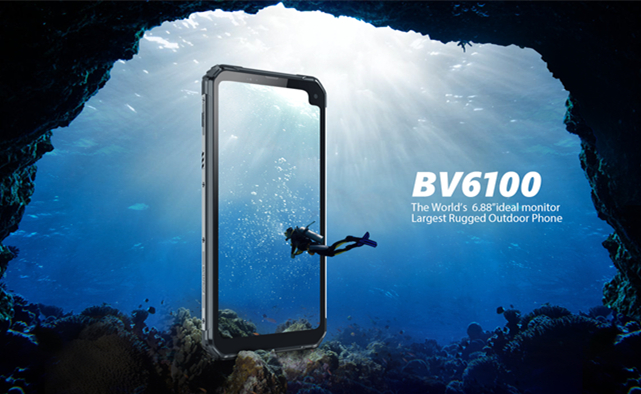 Apart from the large display, rumors say that it should come with a monster battery as well and that can be considered almost certain as Blackview has a rich past with big battery phones. Unlike the current mainstream drip screen, the device features a rather uncommon notch named "Cape of Good Hope" by the company since it sits right in the upper right corner of the display.
For the time being that's all the information we have for the upcoming phablet but soon more will be available since it will be released in July. At the same time, you can join their website activity.