Recently, the Chinese company Beelink added two new models to its range of mini-computers. They were named Beelink Kaby G5 and Beelink Kaby G7. The devices are made to meet all the modern requirements for gaming mini-PC: bright and stylish design, compact size and high performance. Let's take a closer look at the new products from Beelink and find out what are their differences and advantages.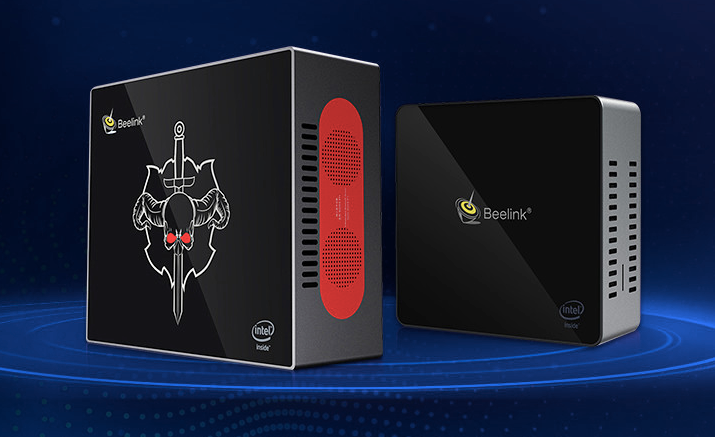 Beelink Kaby G5 and G7 are made of plastic in the form of a small rectangle. The mini-PC is available in only one colour – a black body with red design elements. The red parts of the case perfectly distinguish these mini-PCs from the competition, thus saying that they are gaming devices.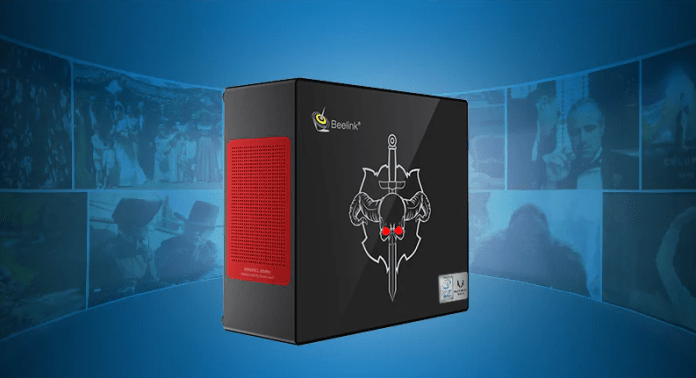 On the top panel we see the Beelink and Intel logo. Yes, there is a powerful Intel processor inside, but we will talk about it later. Like any gaming device, the Beelink Kaby G5 and G7 have an unusual design. On the top you can see an interesting picture, which is illuminated by red LED bulbs. On the front panel there is the inscription "Turbo", an analog combined audio jack for connecting the headset and a red button.
The rear panel has a cooling grille and all available connectors, which are quite numerous. You can use the DC charging port, mini DisplayPort, HDMI, Mic, SPK, USB 3.0, LAN and Security keyhole. They greatly simplify the use of a mini-gaming PC, as they do not require any adapters. Besides, we consider it a great idea to have all the ports and connectors on one side.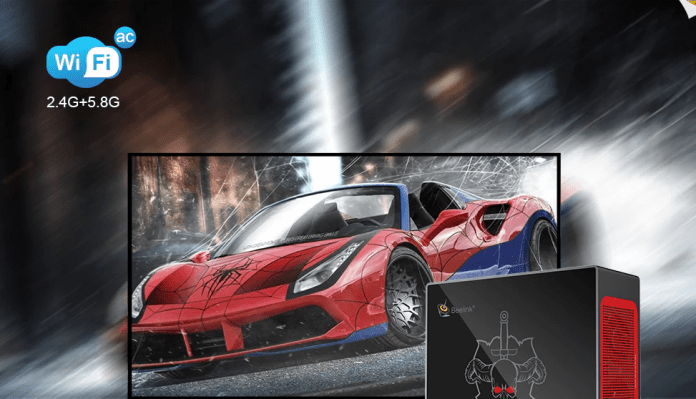 Here we come to the first difference between the Beelink Kaby G5 and the G7. The younger Kaby G5 model has an Intel Core i5-8305G processor, which consists of four cores with a maximum frequency of 3.8 GHz. The device also has an Intel HD Graphics 630 graphics processor. As standard, the mini-PC comes with 8 GB of RAM and 256 GB of SSD memory. The Kaby G7 model runs on a more powerful Intel Core I7-8709G processor with a maximum frequency of 4.1 GHz. Other hardware components include an Intel HD Graphics 630 GPU, 16GB of RAM and 256GB of internal SSD memory.
Judging by the characteristics, this is a pair of powerful gaming mini-PC, with which you can play games of the latest generation.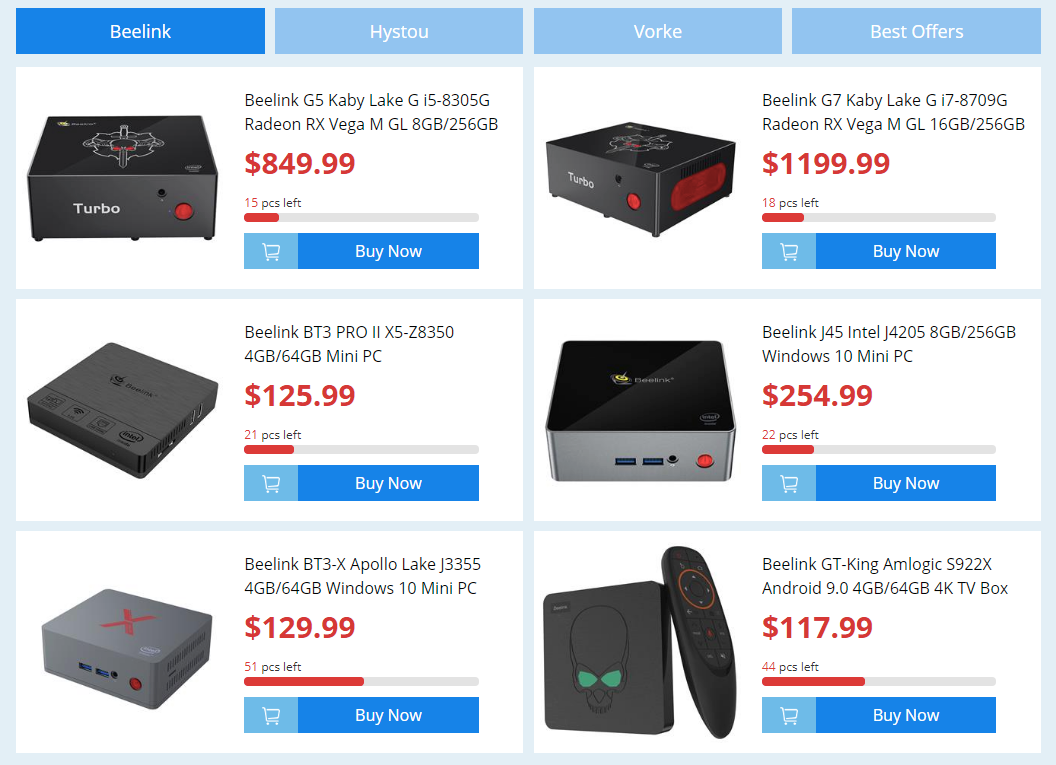 And today we want to highlight a brand new Beelink G5/G7 Mini PC line from the Geekbuying Mall and to ease the decisions we have some major discount coupons. But it's surely worth checking the Geekbuying promo page.
Beelink G7 Coupon For You:
Beelink G5 Coupon For You:
i5-8305G Barebone – Coupon:

QWYTEPJD

   Price: $559.00
i5-8305G 8GB/256GB – Coupon:

PGGFFYTH

   Price: $759.00
i5-8305G 16GB/256GB – Coupon:

FCAAYGHM

   Price: $799.00