In a previous article I said the BEZIOR X500 PRO is one of the coolest Chinese electric bikes. Meanwhile, also in the Tomtop 18th Anniversary offer I discovered the Janobike E20, an electric bike that looks in a great way. Its design is a unique one, completely different from anything we've seen before. I may have said this on other occasions, but right now I can say that it is the most attractive Chinese electric bike we can buy.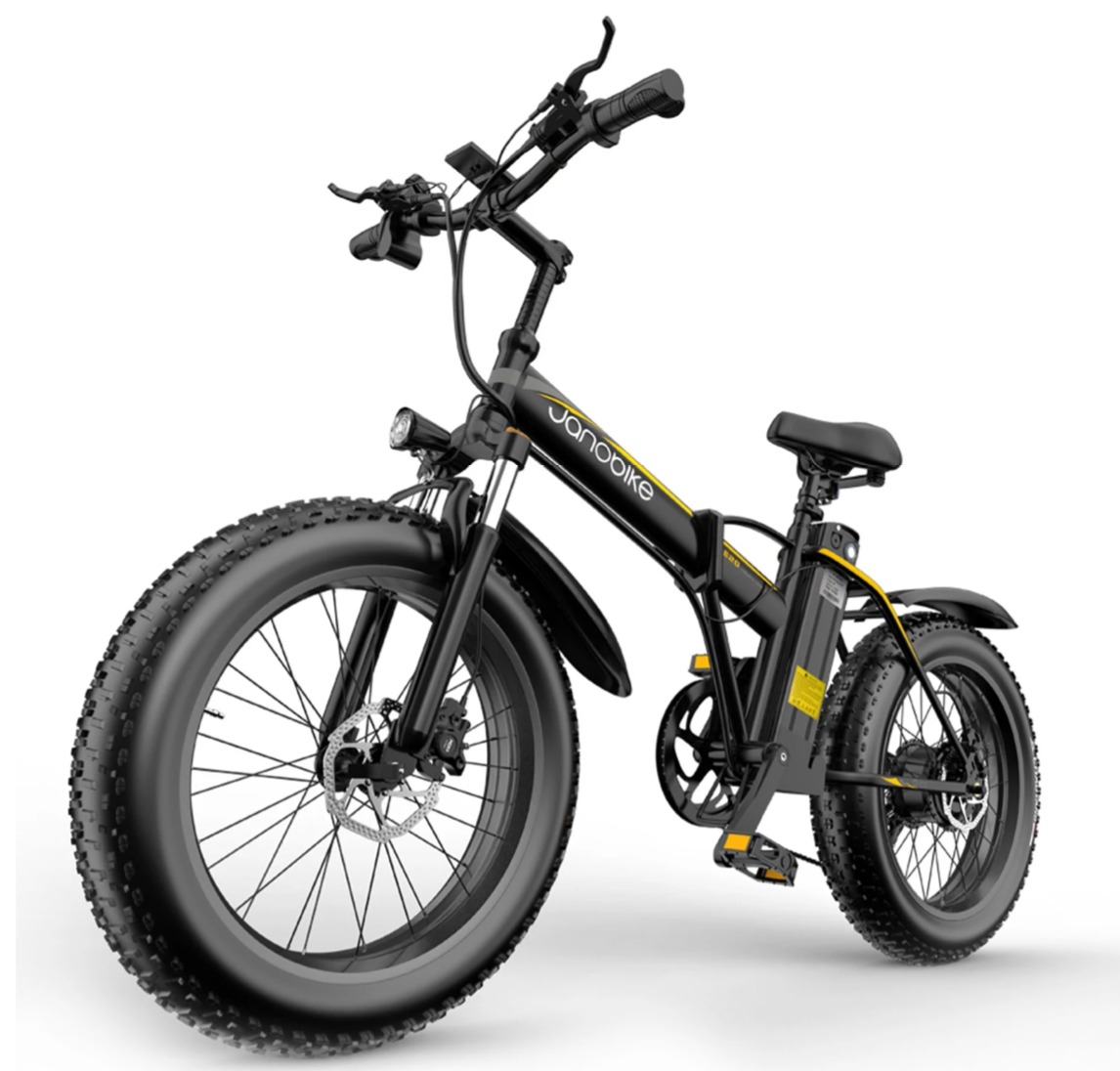 From what I've noticed, most Janobike models look different from what we've been used to from Chinese manufacturers. I know the design of this one may not be to everyone's taste, but I personally like it a lot. I think it can be a great transportation vehicle for the city, that's because it seems to be very comfortable too. It has front-back suspension, and the wide wheels will cushion small bumps in the asphalt with no problem. It's a bike you can use both around town and on unpaved roads.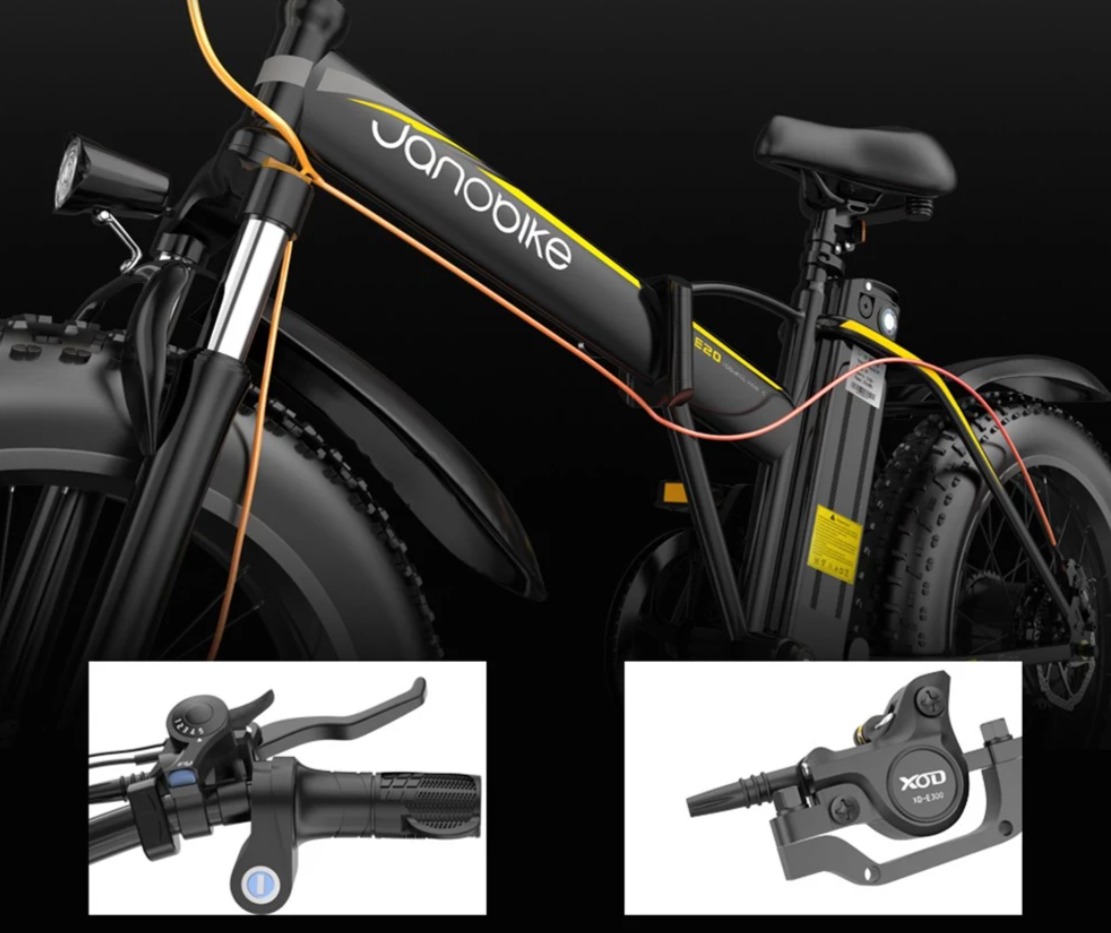 It weighs 33.5 kilograms and can support a weight of up to 200 kilograms. The wheel size is 20 inches (4 inches wide) and the motor is integrated into the rear wheel, it has a power output of 48V 1000W. It can reach a maximum speed of 50 km/h and the battery is removable and has a capacity of 12.8AH. It takes up to 6 – 7 hours to fully charge.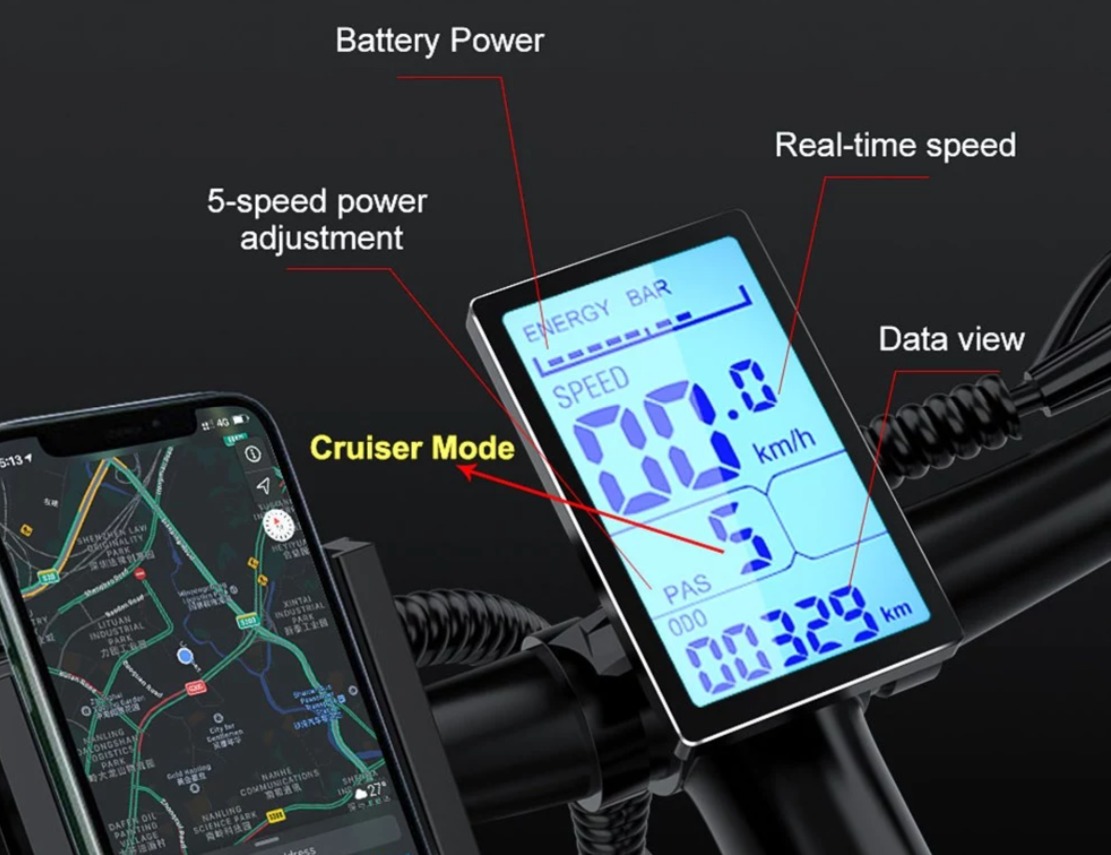 If it runs out of battery it can also be used as a classic bike, with a 7-speed gearbox. On the handlebars there is also a generous display with information about the mode of use, current speed, battery and distance travelled. The bike also has a DRL LED lighting and signalling system, usually only found on cars. Not only do they look better, but they also promise extra visibility at night.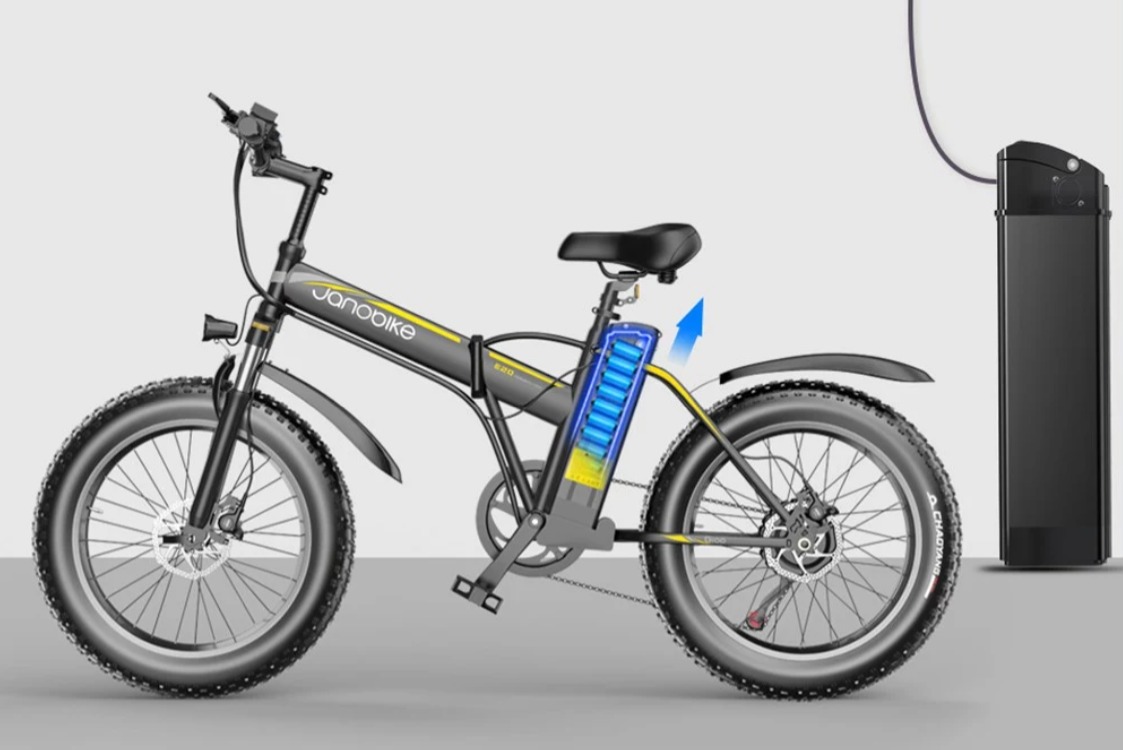 If you've made it this far and are interested in how much it costs, the Janobike E20 electric bike is available on TOMTOP 18th Anniversary for €1045.43, with express courier delivery in 3-5 days from EU Warehouse, with no additional fees.