Somewhere around the end of March, a new electric bicycle appeared in Xiaomi's crowdfunding platform, manufactured by the Chinese manufacturer Himo. If you remember, last year, Himo also launched an electric bicycle, about which we wrote on the blog, find the article here . I do not know if the model was successful, but based on the fact that I did not meet it in the Chinese shops, I suspect the demand was not very high.
Himo, a sub-brand from Xiaomi, released two electric devices in April this year, named Himo T1 and C20. Xiaomi also has a QiCycle electric bicycle in its portfolio, but I think that because of the fairly high price I have not seen it before on the street. Possible with this model to have more success, remains to be seen.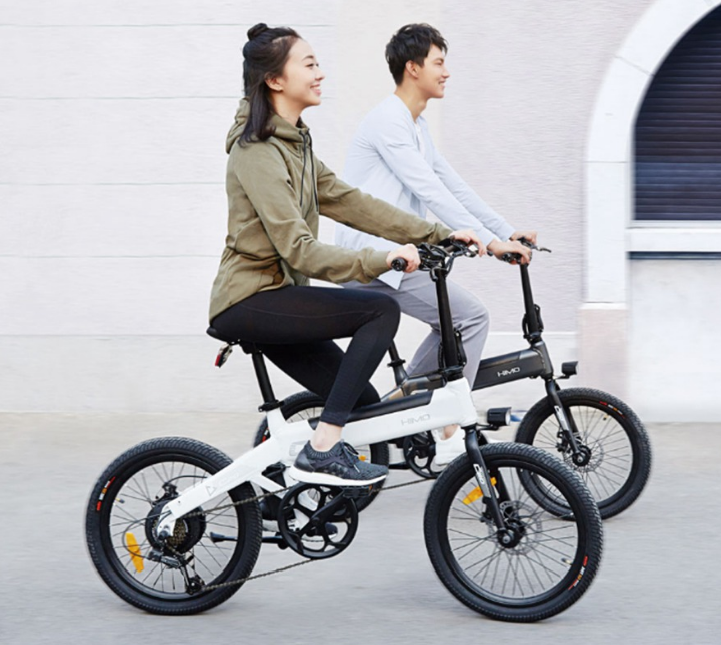 Himo seems to have done their homework and managed to produce an affordable bike with premium design and very good technical specifications. The Himo C20 looks like a classic bike, but in the rear wheel there is an engine with a maximum power of 250W, capable of reaching a maximum speed of up to 25 km/h.
The battery is detachable, integrated into the frame, which means it can be removed to be charged in the home. It has a capacity of 10Ah and, according to specifications, it should provide up to 80 kilometers of single-load, used in "Asist" mode – the engine helps for easier pedaling. Loading it takes 6 hours. Used as a classic bike, it has 6 Shimano Shift.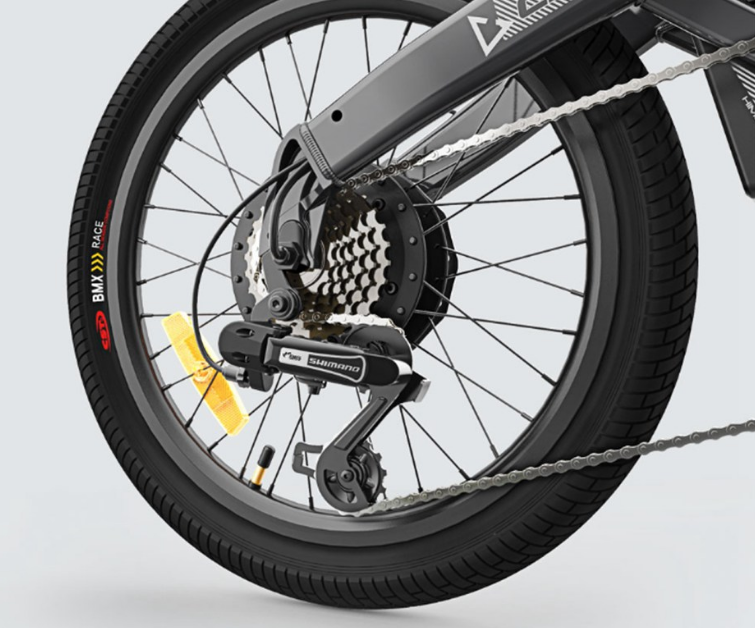 The wheels are 20 inches and the disc brakes on both the front and rear wheels. Its weight is 21 pounds and the maximum weight is 100 kilograms. Although in technical specifications this is a folding bicycle, in fact only the handlebars can be folded, so I do not know if they can be placed in the trunk of the car, for example. Very interesting is the height adjustable saddle, which can be removed and converted to a manual pump if necessary – this is if you have not already bought the electric pump.
Like any other electric bicycle, the Himo C20 comes with an LCD display on the handlebars. Unlike more affordable models, it looks great and provides information on speed, distance, battery capacity and how to use it. Its headlamps also lack the headlamp and stop, both LEDs that power from the bike's battery.