Apple or Huami? A leak to a new Amazfit Smartwatch has caused speculation about a new Smartwatch from Cupertino. However, Huami quickly denied this and instead announced that a new Huami Amazfit Bip Pro (or called AMAZFIT Sport Smartwatch 3) is on its way.
Why one originally assumed a new Apple Watch is obvious at first glance. The new Huami Amazfit Smartwatch looks 1:1 like the current Apple Watch Series 4. The render image, which was published by Huami's boss about Weibo, shows an almost rose gold watch with rounded, "square" screen. Apple has perfected this look a bit with the current generation, as the display is larger and the corners are not quite as rounded. However, the function key is not located at the top right of the side, but centrally on the side.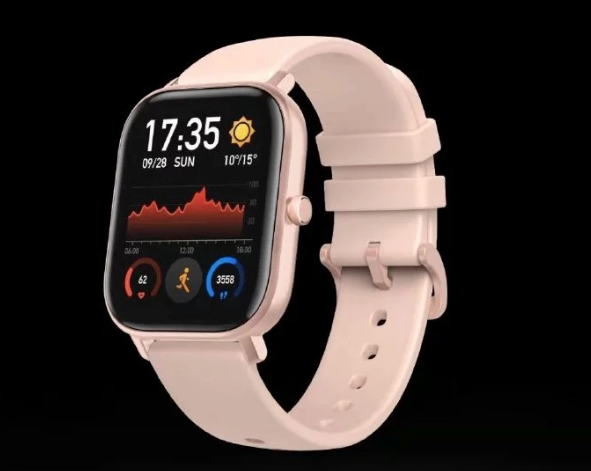 Even if there is not much information yet, an official info is decisive. The display should have a higher pixel density than the "original" one. The 341 ppi targeted by Huami aren't much bigger than the 326 ppi of the Apple Watch 4, but it's enough to advertise with it. With "ppi" one indicates the pixels per inch and can thus make a statement about the sharpness of a display. The more pixels in an inch, the sharper the display – at least in theory.
The similarity also lies in the pink-golden color, respectively in this pink Colorway of the watch on the picture. You can also get such a color at the Apple Watch. But it is almost certain that other Colorways will appear as well.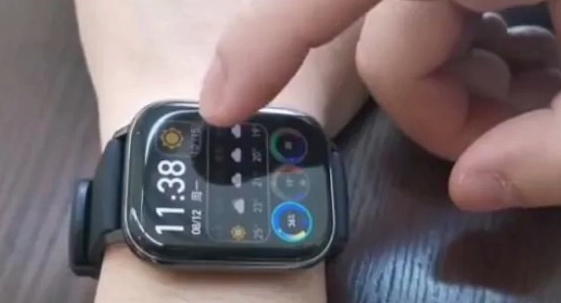 The aggressive marketing of Huami and Xiaomi and the bashing against Apple is nothing new for the Chinese, but you have to follow his words with deeds. The new Huami Amazfit Smartwatch sounds very promising and with the display you already meet one of many important criteria. Even though the Apple Watch is very expensive, it offers many interesting features and a mature operating system.
Here's the question of what features the new Amazfit probably offers for less than half the price. And under what name does it appear? Due to the square design one could almost speak of a Huami Amazfit Bip Pro here, after all a Huami Amazfit GTR has already been released. Would you be interested in a more expensive model in this design?