Xiaomi AMAZFIT GTR Smart Watch
Original ticket: The Huami brand represents the branch of Xiaomi's "Wearables1". The Amazfit Stratos, Verge and Verge Lite watches are Huami creations just like the Mi-Band, the famous bracelets that are now in their fourth generation. Xiaomi's secret with Huami? Propose solutions for a huge Chinese domestic market that helps to drive prices down. With its first Mi Band models, the brand cut the prices of this type of activity bracelet by dividing it by 4 or 5 compared to its competitors.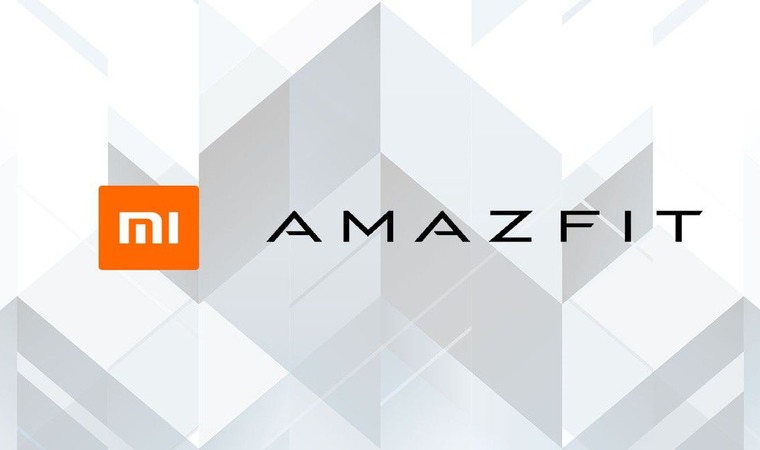 Same topo for its connected watches, the Bip Lite first attracted many buyers. The prices of an excellent connected watch like the Amazfit Stratos are far higher than those offered by other sports solutions suppliers. So much so that the duo Xiaomi Huami has finally made a name for itself beyond its core audience, that of geeks, to become a brand "like the others" in the segment.
With the Amazfit GTR, the brand is now targeting an even more upscale sector, not that the Stratos are of poor quality, mine is still in perfect condition after more than a year of activity, but the brand is trying to seduce with new arguments. Two Amazfit GTR models were announced, one in 42 mm and a second with a larger hair in 47 mm. Their characteristics are not identical even if the features offered are equivalent.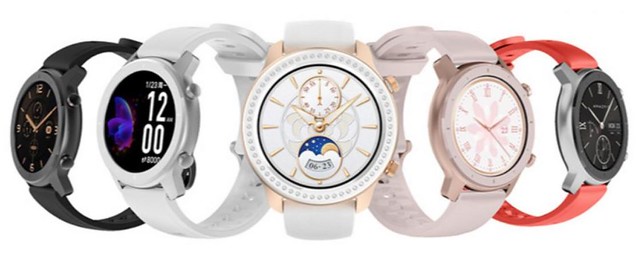 The Amazfit GTR in 42 mm is actually 42.6 mm in diameter and 9.2 mm thick. It features a 1.2-inch AMOLED screen displaying in 390 x 390 pixels. The slab is protected by a Corning Gorilla Glass 3 glass, weighs 25.5 grams and carries a 195 mAh battery.
The 47 mm version of the watch measures 47.2 mm in diameter but exceeds one centimetre in thickness with a total of 10.75 mm, its weight varies according to the materials chosen to reach a maximum of 48 grams. A prominence and a weight that will make many buyers, especially endurance athletes, think. The basic aluminium model is 36 grams, the titanium version 40 grams and the steel version, the heaviest, peaks at 48 grams.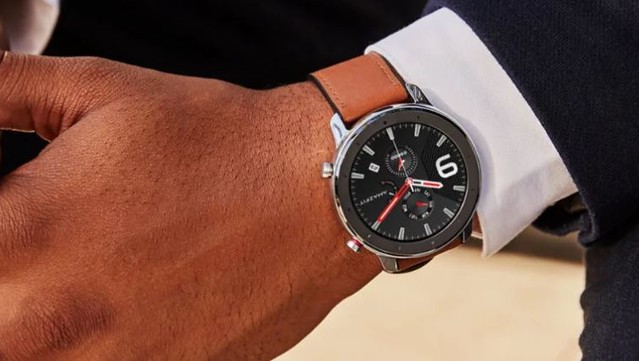 The screen is logically larger with 1.39 inches still in AMOLED and displays in 454 x 454 pixels. It is protected by an identical Corning glass slab. Its battery, on the other hand, is much better with 410 mAh.
This is the main difference between the Amazfit GTR. The 47 mm has a maximum of 74 days of autonomy according to the manufacturer, while the 42 mm remains at 34 days of autonomy. Important figures that are not at all impossible to keep in view of the on-board batteries. Be careful not to take these numbers for what they are not, however, it will not be possible to go that far by activating all the functions of these models. This autonomy is only achieved in energy-saving mode, which transforms these connected watches into watches at all. By activating the advanced functions, we go down to wiser autonomies even if they remain very high: 24 days for the Amazfit GTR 47 mm, 12 days for the 42 mm. However, these figures are also not compatible with the permanent use of a GPS.
How does Xiaomi achieve this result? Mainly by not using Android Wear but a homemade system, Amazfit OS. A solution that does not allow you to take advantage of Android's data sharing features but allows you to recover classic notifications efficiently. Then, the watches do not have embedded Wifi but only connect via Bluetooth 5.0 BLE to a smartphone that will take over.
Both watches have an IP68 rating against water and dust, so they can follow swimmers and immerse themselves 50 metres underwater. Xiaomi Huami's swimming sports tracking application is quite accurate and the use of a simple Stratos for canoeing is not a problem. It is assumed that Amazfit GTRs will inherit all these advantages. This OS offers many classic functions (Music, weather, notifications, stopwatch, sleep, heart rate etc.) but is mainly oriented towards monitoring physical activity.
The two watches also offer an NFC connection, a "gadget" very popular in China where contactless payment of this type is largely driven by brands including Xiaomi. They will also be equipped with a GPS + Glonass module for activity monitoring. Here again, if it is at the same level as on the Stratos, it gives you, for example, a very precise hiking follow-up that allows you to copy your activity on a map without having to set up anything other than a start and end of activity. Course, mileage, number of steps, altitude difference. Everything is recorded in an impressive way by the device whether on foot, by swimming or by bike for example.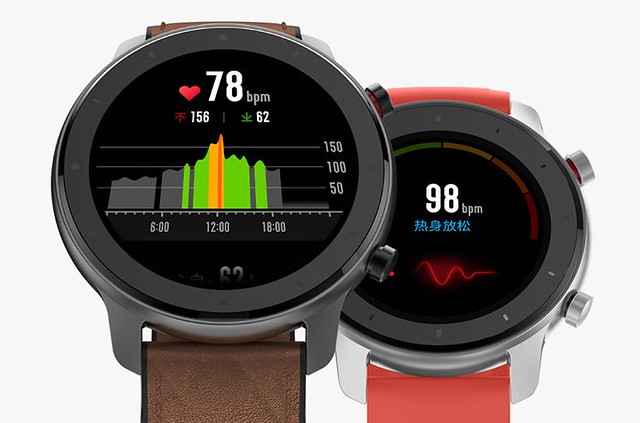 The two watches have different sensors on board: A component analyses the ambient light to adjust the brightness of the display. An accelerometer is present to measure the movements. An atmospheric pressure sensor, a heart sensor and a geomagnetic sensor are also included. Two buttons are available on the edge of the watches to control them in addition to their screen interface which is of course tactile.