Xiaomi Mi 10 Pro 5G Phone 2020 Flagship Smartphone, Peak Work
As the first flagship of Xiaomi's mobile phone on the 10th anniversary, Xiaomi 10 can be described as a star product with a myriad of cares. When Xiaomi executives such as Lei Jun held their online press conference, they were also fully fired, which made us know many features of Xiaomi 10 series early on.
Lei Jun said that the price restriction should be lifted and the products should be well done. That's why we saw that Xiaomi 10 series not only has the regular updates of Xiaolong 865 and LPDDR5 every year, but also has 100 million pixels, LPDDR5 memory, unique optimization for flash memory chips, excellent heat dissipation design, Wi-Fi 6 support and other all-round leap-forward upgrades. This time Xiaomi 10 will no longer have a "fever", but will stride forward to the road of high-end flagship and build a supreme bucket machine.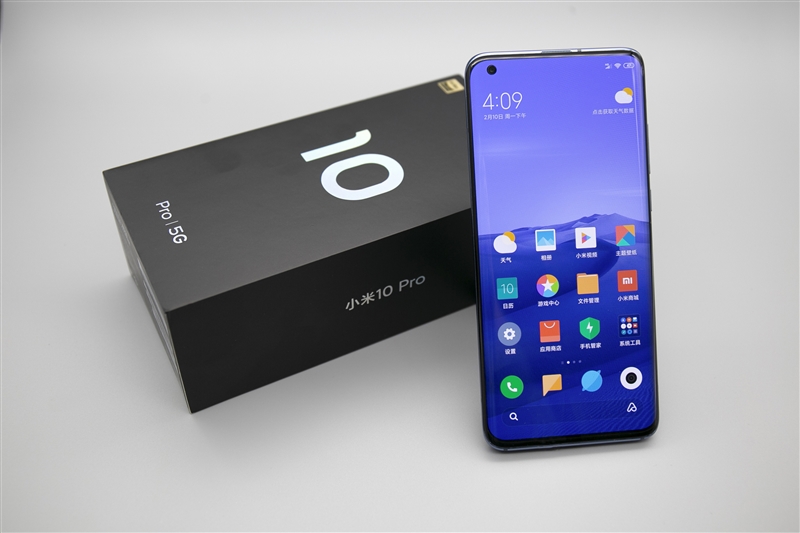 This time, PriceBoon got Xiaomi 10 Pro. Compared with Xiaomi 10, Xiaomi 10 Pro is better in screen, charging, photography, audio, etc. High-quality 90Hz high screen brushing, 50W super fast charging plus 30W wireless fast charging, 4500mAh large battery, 100 million pixel main camera, telephoto supporting 10 times mixed light change and 50 times digital zoom, Pro is worthy of the name.
So, what is the experience of using Xiaomi 10 Pro? What is the performance of Xiaolong 865, what is the real imaging quality of 100 million pixels, and what improvements have been made in charging… Next, there is a detailed evaluation.
Appearance: Digging hole + hyperboloid design bare metal hand feeling can be called full marks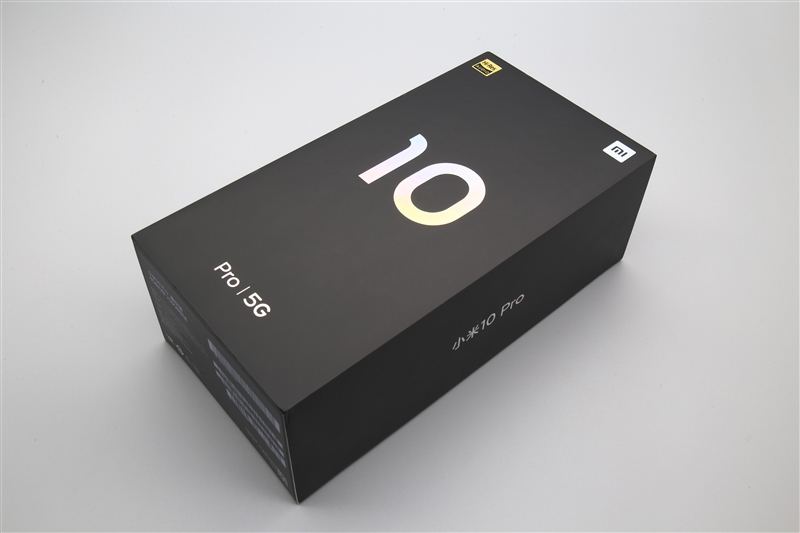 The packaging style of Xiaomi Mi 10 Pro has changed obviously, with the main tone changing to deep black. The middle one is a big 10, which will produce different colors with the light. In the upper left corner of the packaging box, a special yellow logo can be seen, which is Hi-Res Audio audio certification. This time Xiaomi 10 Pro will have a big surprise in audio.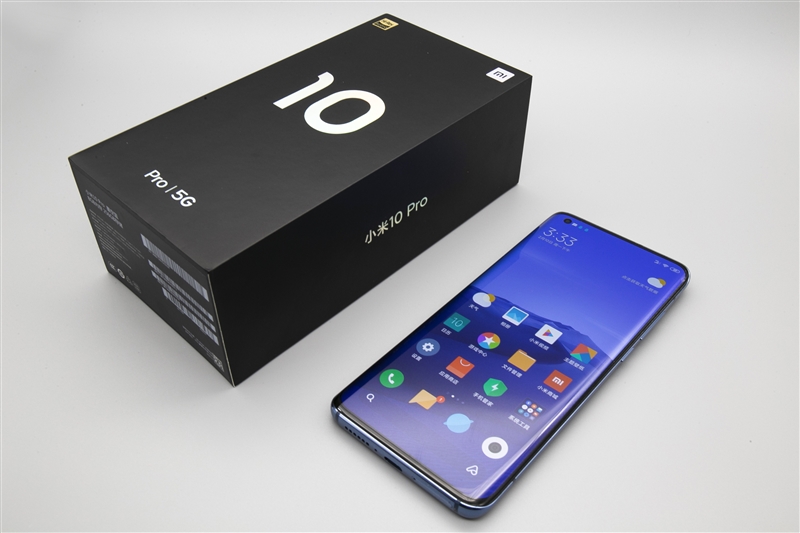 Open the package and take out our main character this time: Xiaomi 10 Pro. Xiaomi 10 Pro, designed with hyperboloid, is exquisite in appearance. The curved surface area at the border is very narrow and the curvature is very small. Compared with several curved screen models last year, Xiaomi 10 Pro's design can be said to minimize the distortion of the edge picture.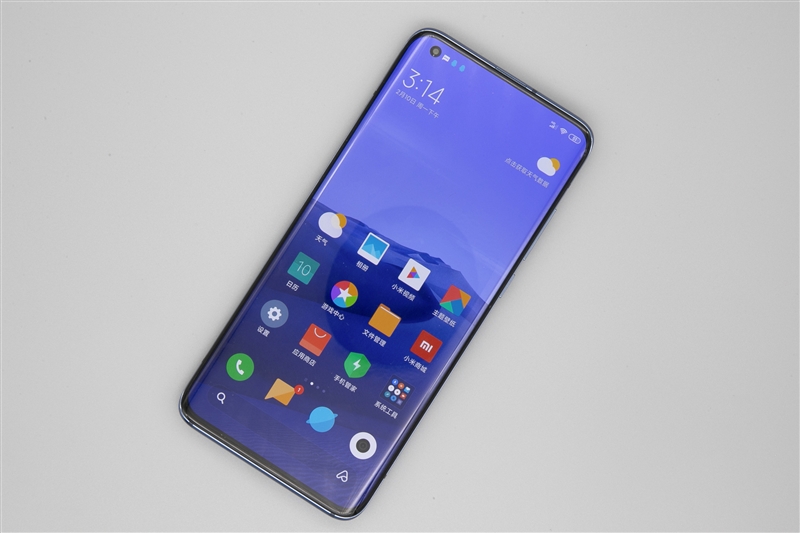 On the front, you can see its perforated design. The aperture is not large and is set in the upper left corner. Compared with full-screen solutions such as water drop screens and bangs screens, digging is undoubtedly the most perfect full-screen solution outside the lifting type. Considering the space occupied by the Snapdragon 865 and 100 million pixel CMOS, it is difficult to leave extra space for the lifting structure. The digging design is undoubtedly the best choice based on the dual considerations of feel and appearance.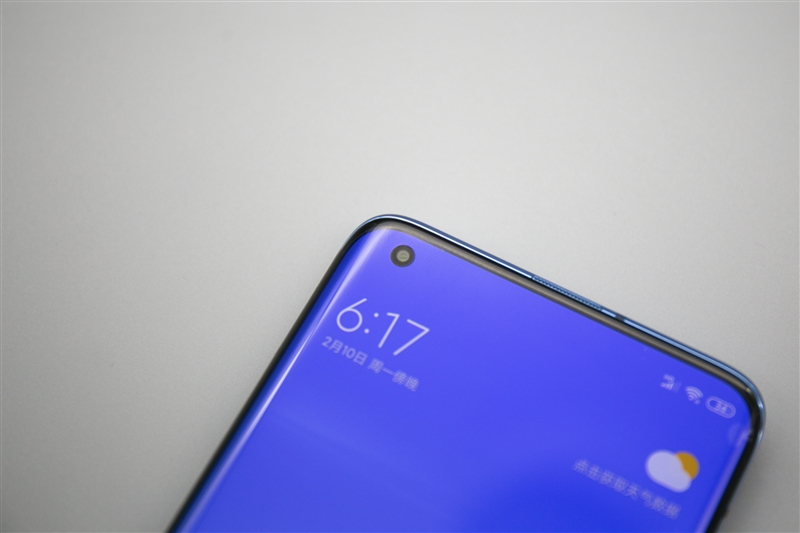 In close-up at the top, it can be seen that the aperture of the digging hole is maintained within the height of the notification bar. In addition, the handset is hidden in a narrow area of the top border.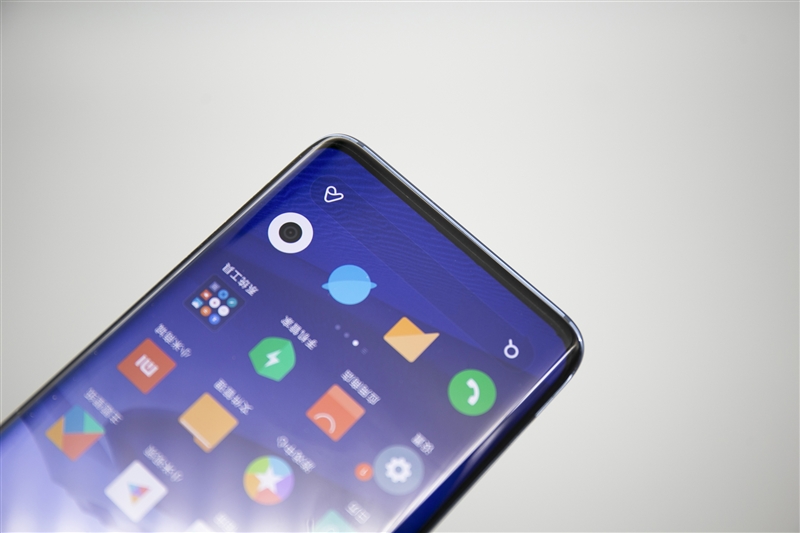 Chin "close-up, flagship horizontal border control, needless to say.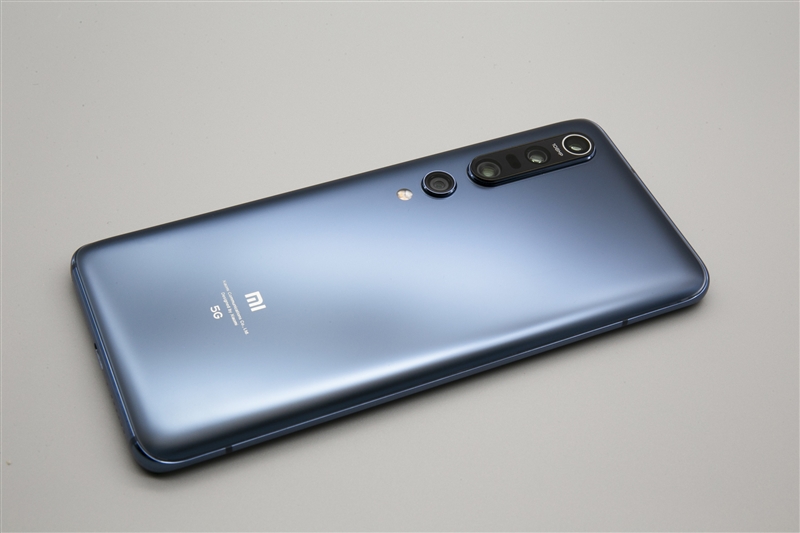 On the back, the quadrilateral design can further improve the hand feeling of one-handed grip. The rear camera part of Xiaomi 10 Pro still adopts the "exclamation mark" style, from top to bottom: telephoto lens, portrait lens, 100 million pixel main camera, wide angle lens and flash lamp.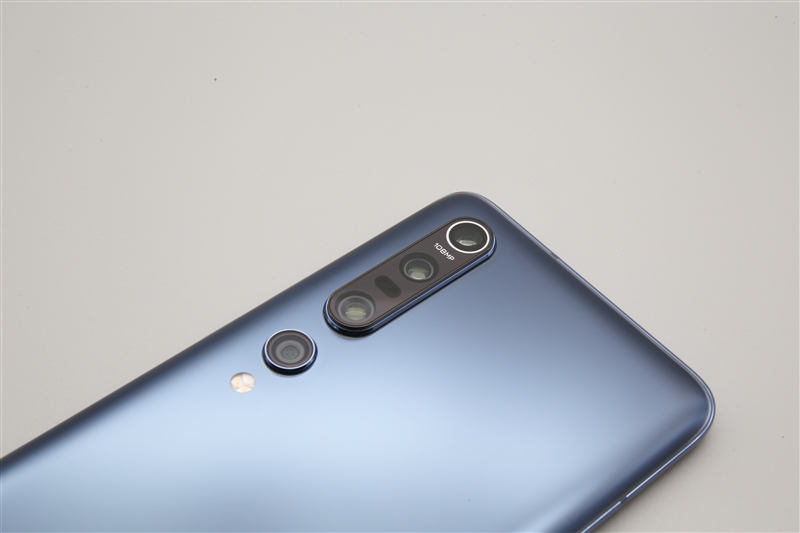 It is worth noting that although the 108M logo is marked on the top, in fact the top is the telephoto lens, and the third one from top to bottom is the 100 million pixel main camera. A laser sensor is placed between the portrait lens and the main camera, which can quickly focus and measure the color temperature, thus making the color of the picture more accurate. LED flash lamp can provide sufficient lighting effect when necessary.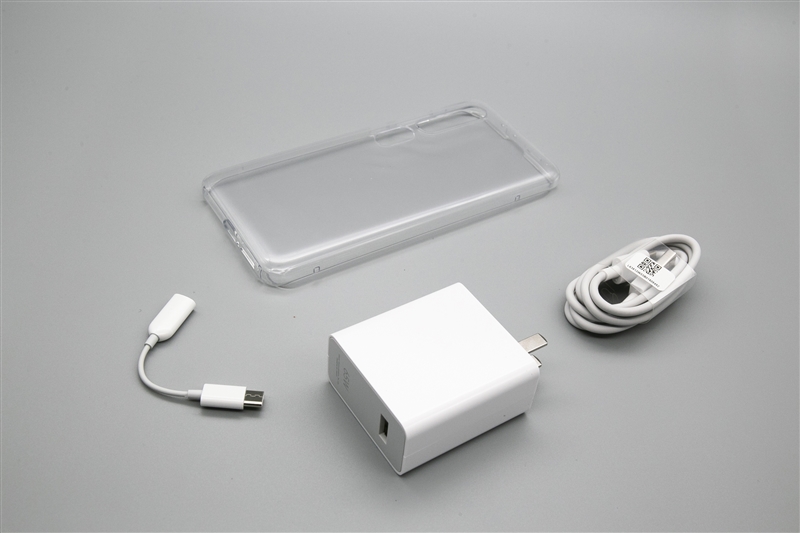 In terms of accessories, a transparent protective case, a 3.5 mm earphone adapter, a charging line and a charger supporting 65W PD fast charging are included at random.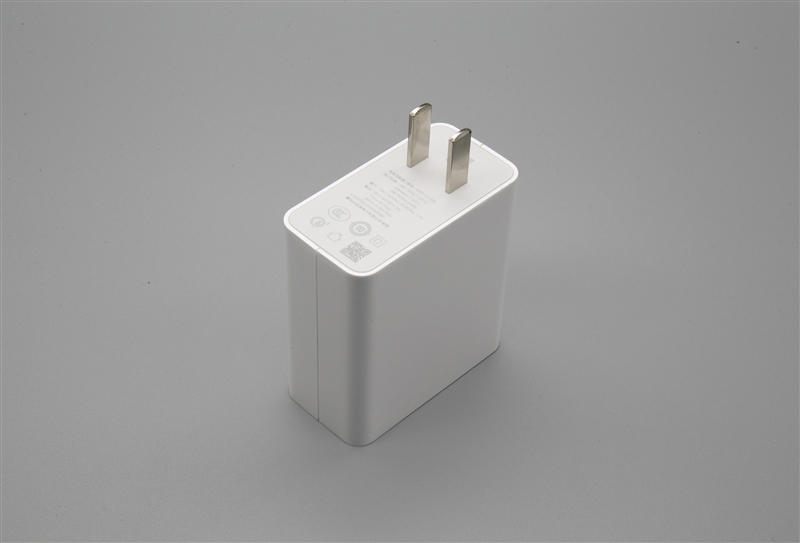 The attached charger supports PD protocol and can realize fast charging power of up to 65W. However, the power of Xiaomi 10 Pro is only 50W, so the maximum power of 65W is an extra gift, which can be used for charging treasure, notebook and other products supported by the home.
Performance: Snapdragon 865 domestic debut, Write Turbo speeds up surprisingly
Xiaomi 10 Pro also has considerable advantages in performance this time. The 2020 flagship SoC Snapdragon 865 was first launched, and it was the first to carry the latest LPDDR 5 memory. Both can be said to be the latest technologies. In terms of flash memory, although UFS 3.1 cannot be used, Xiaomi has added a cache area to UFS 3.0 through Write Turbo, an optimization method similar to SSD, which has also greatly improved its read and write speed.
The first flagship SOC Snapdragon 865, as Qualcomm's 2020 flagship product performance is very exciting. It uses the latest A77 architecture and 1 + 3 + 4 core design to improve performance while reducing power consumption. Compared with the Snapdragon 855, the CPU performance is improved by 25%, and the power consumption is reduced by 25%. The GPU is upgraded to Adreno 650, which improves performance by 25% and reduces power consumption by 35%.
Another starting LPDDR 5, 8GB and 12GB capacities are available from Micron and Samsung. According to the introduction, LPDDR 5 data access speed has increased by 50%, while power consumption has been reduced by more than 20%, which has significantly improved the smooth operation and extended battery life of large programs.
Next, let's take a look at the performance of Xiaomi Mi 10 Pro through running software test and game test. However, it needs to be explained in advance that because most of the software is not currently compatible, the running scores here are only for initial reference. The final score recommendations are based on the results after listing.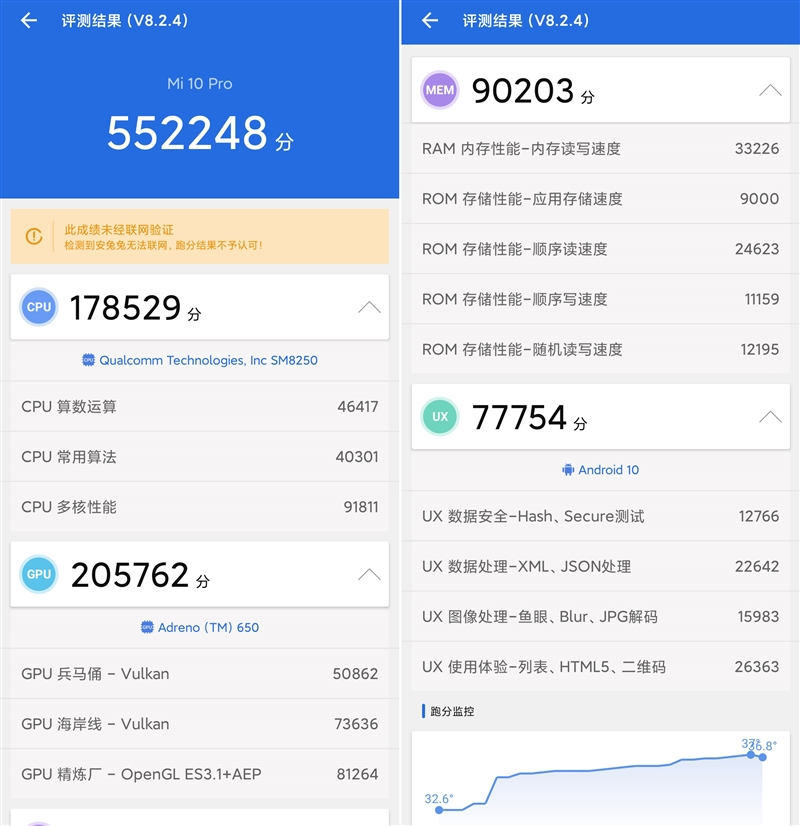 The overall score of Xiaomi 10 Pro is 552248 points. For comparison, I chose a flagship Snapdragon 855 PLUS and also tested it. It can be seen that the CPU and GPU parts have improved by 10% -20%, and the scores in the memory area have also increased by about 10%. Considering that Xiaomi Mi 10 Pro belongs to the first launch of Snapdragon 865 and LPDDR 5, the current running results are very similar to the original Qualcomm engineering machine, and there is still considerable room for improvement in the future.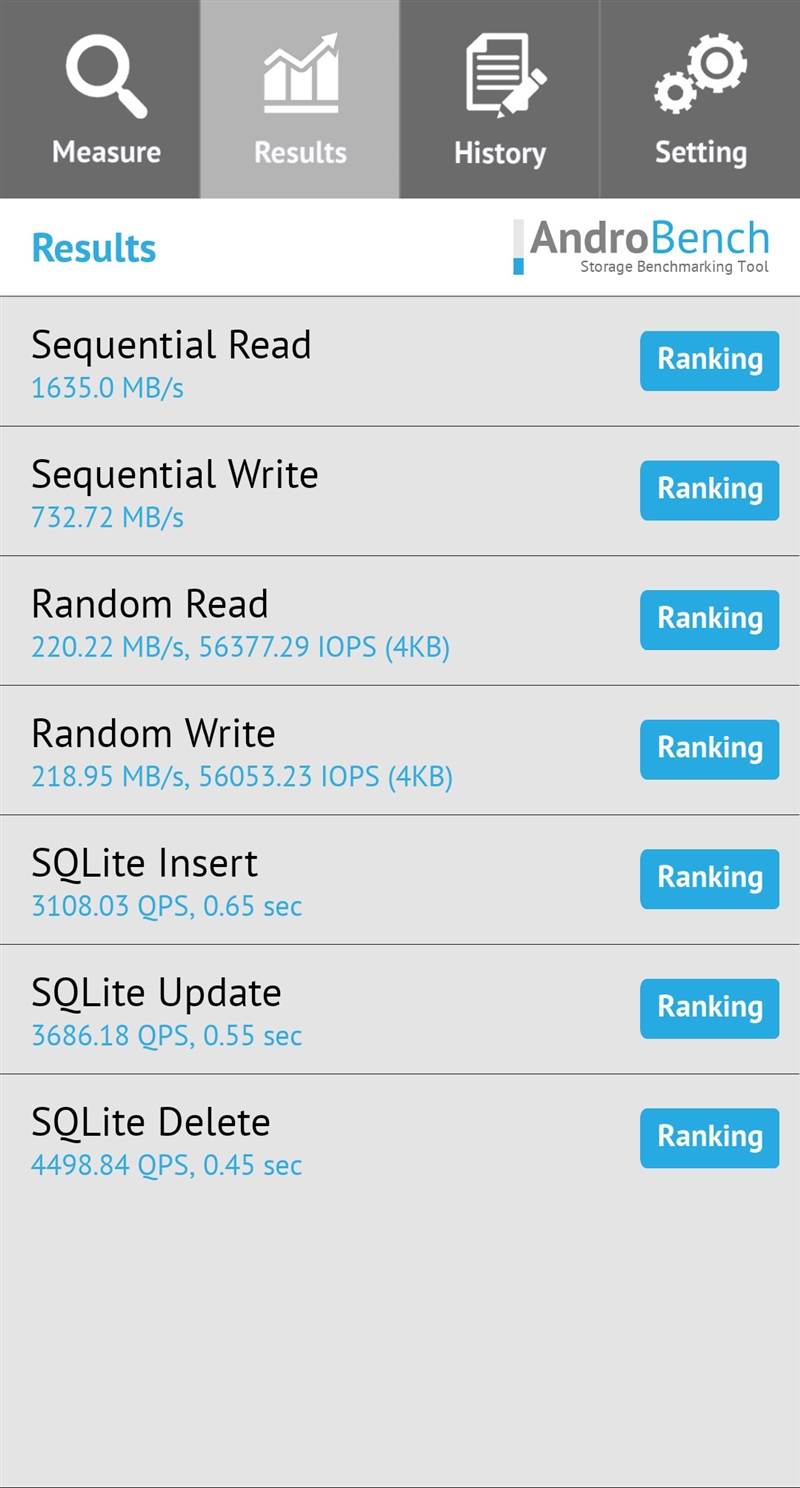 The test results of Xiaomi 10 Pro are amazing. The continuous reading and writing speed has soared to 1635MB/s and 732MB/s respectively, which is about 30% higher than the conventional UFS 3.0 flash memory and is already equivalent to the speed claimed by UFS 3.1. The reason is very simple. Xiaomi 10 Pro uses Write Turbo technology to improve the read and write performance of UFS 3.0 flash memory. Its principle is similar to the optimization scheme of SSD by solid-state manufacturers, which establishes a cache area to achieve speed improvement.
4K random read-write performance is also very outstanding, mainly because F2FS system partitioning is used. This partitioning method will greatly improve the random read-write performance, and the test results are consistent with the standard rate.
Photography: 100 Million Pixels Main Photography Power Amazing
As the debut of the 100-megapixel outsole sensor HMX on the flagship mobile phone platform, Xiaomi 10 Pro's performance in imaging capabilities is undoubtedly the most noteworthy highlight.
The first question is also the point that most users care about. Is 100 megapixel imaging really slow? The Snapdragon 865 has undoubtedly withstood the challenge. The imaging speed is very fast. You don't have to wait too long to open the album immediately after shooting.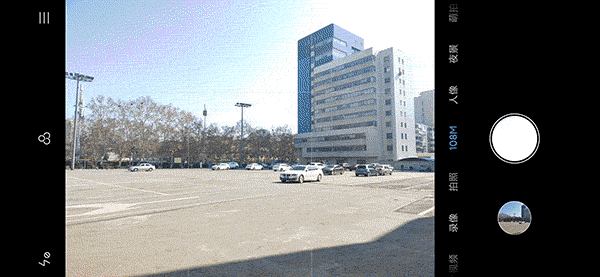 Considering the huge performance improvement of the Snapdragon 865, this result is not unexpected. The Xiaomi Mi 10 Pro's rear camera hardware specifications are also luxurious, which can be said to be a comprehensive service for this 100 million pixel main camera.
We have long known the name of this unprecedented big bottom Sensor: HMX used on Xiaomi 10 Pro. Its hardware specifications are very tough, with a size of 1/1. 33 inches and a size of 108M of 100 million pixels. Through the pixel four-in-one technology, a 27 million pixel picture with a single pixel size of 1.6 m can be taken. As the saying goes, a good horse is equipped with a good saddle. In order to be worthy of this luxurious Sensor, the main camera lens also uses the rare 8P lens in the industry, plus OIS optical anti-shake, in an effort to make the performance of this luxurious sensor fully play.
In addition, Xiaomi 10 Pro also used 3 lenses to match the 100 million pixel main camera. A 50mm focal length portrait lens is also used as a 2-fold telephoto lens. A telephoto lens for higher 10x hybrid light change and up to 50x digital zoom. In addition, a 117 wide-angle lens and macro lens have brought excellent full-focus performance to Xiaomi 10 Pro.
The laser focusing on this is no different from the icing on the cake. With its blessing, Xiaomi 10 Pro's night focusing speed and accuracy are very satisfactory. Laser focusing can also detect human faces, which can be quickly recognized and easily grasped. In addition, it also has the function of detecting color temperature in real time to provide assistance for white balance.
Since the rear camera hardware specifications are so high, let's talk about the actual experience further. The first is the imaging quality of the main camera-let's take a look at the difference between 100 million pixels straight out and the default 27 million pixels camera.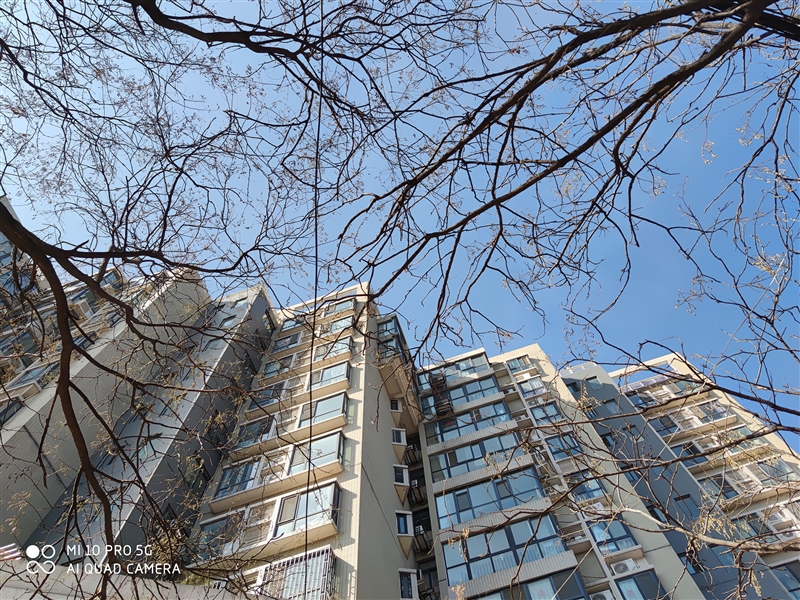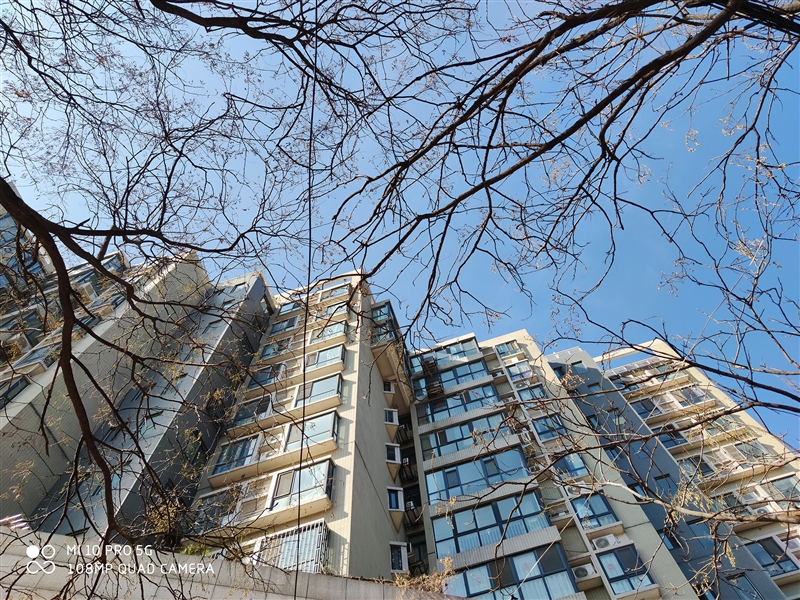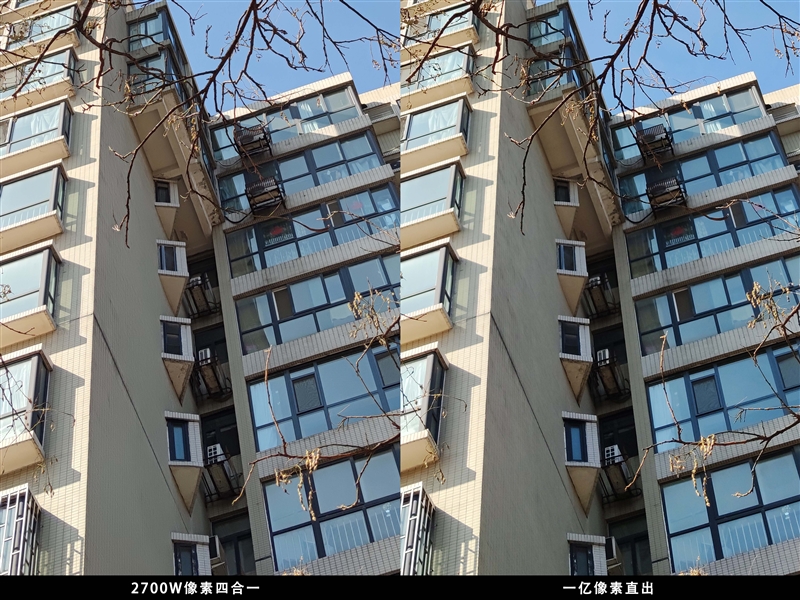 100 million pixels does have a higher resolution than the latter. You can look at the texture of the top tile, which is almost difficult to see. But thanks to the four-in-one pixel technology, the 27-megapixel four-in-one has better overall imaging quality and richer low-light details.
The advantages of four-in-one pixels don't stop there. The latitude performance under 27 million pixels will also be better. Some scenes that are prone to overexposure can also record more details.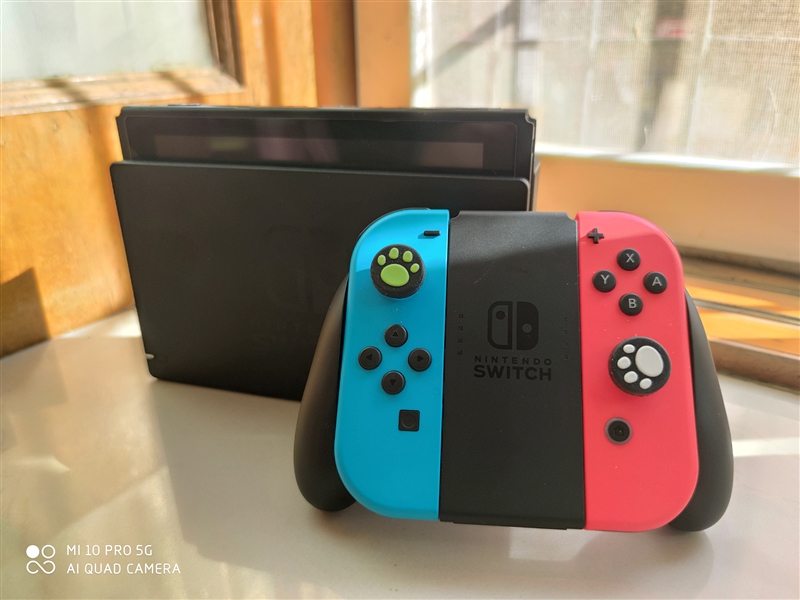 The 27 megapixel mode has wider applicability. In the face of complex scenes, it has excellent low-light-level details and dynamic range. With the help of AI optimization and HDR, it is very easy to take a qualified photo. 100 million pixels of direct output requires high light, and it is not impossible to use under suitable conditions, and the use conditions are even more stringent. However, if the conditions are right, a high-resolution photo is also a good choice.
Not only does it have the advantage of high resolution under the standard focal length, but the 100-megapixel lens can also withstand the test of amplification. In combination with the two telephoto lenses mounted on Xiaomi 10 Pro, 10 times mixed light change and 50 times digital zoom are not problems at all. Next, let's look at the imaging performance of the telephoto segment at different multiples.
The previous discussion on taking photos revolved around the day. Let's talk about the experience of taking photos at night alone.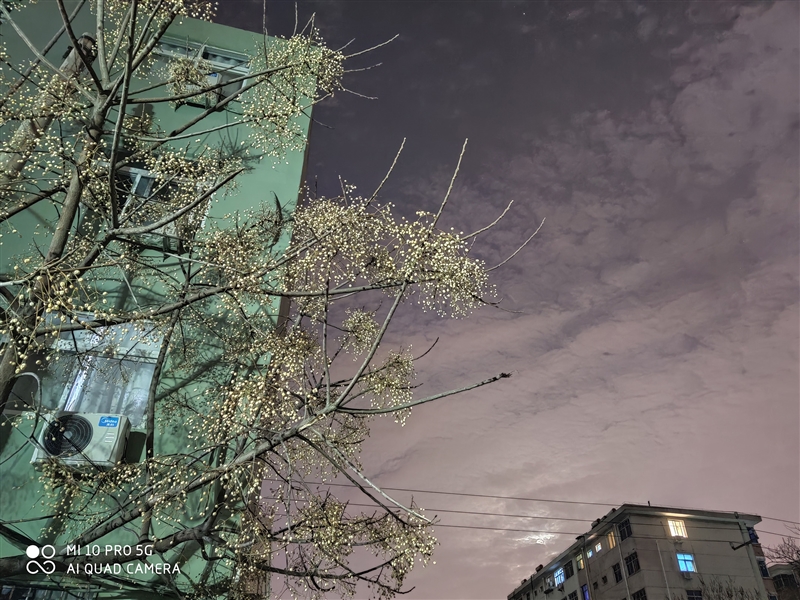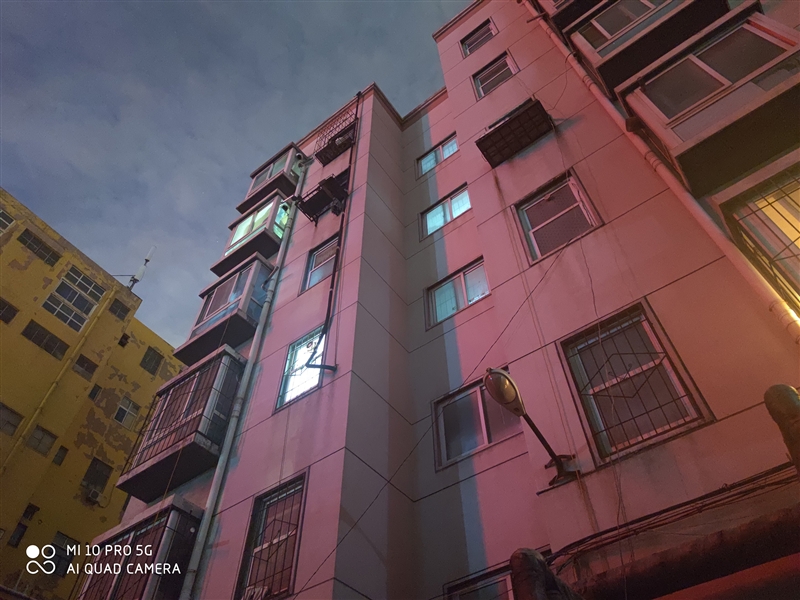 Xiaomi 10 Pro's wide-angle lens uses Sony's IMX 350 sensor, with 20 million pixels and a maximum of 117 degrees. It can also be used as a macro lens and can play a good role in special scenes.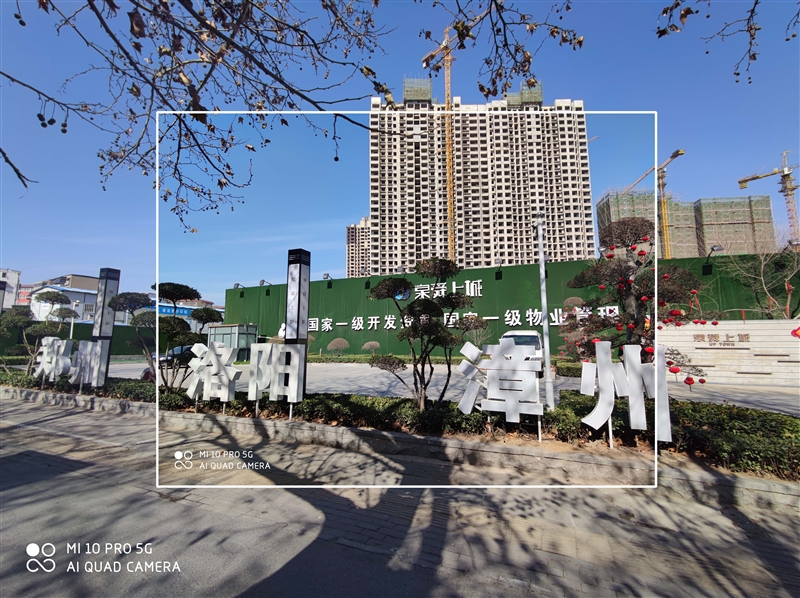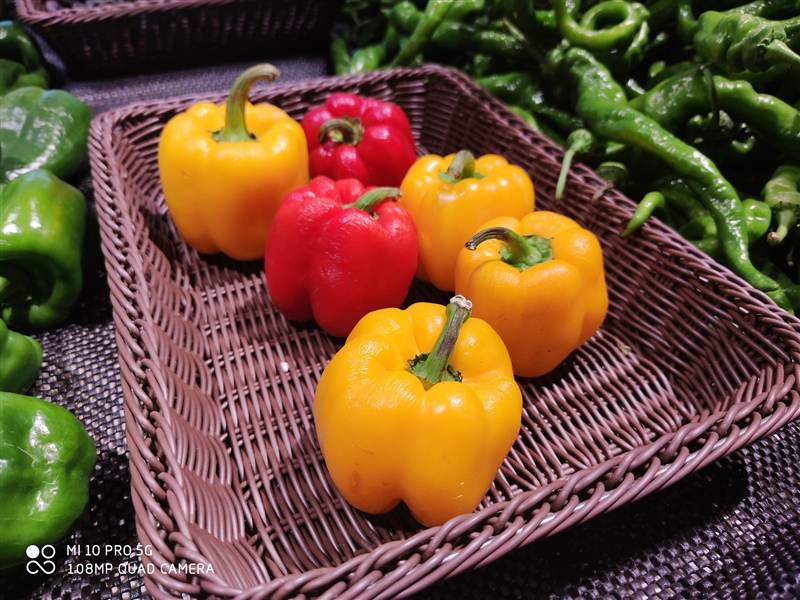 Summary: Impact on High-end Supreme Bucket Machine! This time Xiaomi 10 Pro is perfect
If one word is to be used to describe Xiaomi 10 Pro, it is comprehensive. The all-round bucket machine is top-level in all aspects. This is exactly the standard that a flagship must have. Only by stacking materials in all directions can there be no regrets.
Snapdragon 865 + LPDDR 5+ supports Write Turbo's UFS 3.0. In the core configuration, the perfect combination of Three Musketeers makes performance without regret. After testing, both the CPU and GPU parts have improved by 10% -20%, and this is only a comparison with the Snapdragon 855 PLUS. If the Snapdragon 855 is replaced, the gap will be even more obvious. UFS 3.0's Write Turbo technology is not a gimmick, but a speed increase that can really be experienced.
The 1 / 1.33 inch outsole CMOS HMX is also close to perfection on the Xiaomi 10 Pro. The Xiaomi 10 Pro's imaging in the full focal range is very stable, the picture is very pure and maintains high details. After the 5x zoom, you can still take a good landscape photo, and the digital zoom of 10x or even 50x, although the picture is poor, the main content is clear and legible, and it is also a qualified "telescope". Not to mention the night scene, the low-light imaging of this outsole main subject is excellent.
Outside of the core areas of performance and photography, Xiaomi Mi 10 Pro is still full of surprises. Like the super-standard dual speakers, it provides an unprecedented mobile phone audio experience; a full range of fast charging configurations, 50W wired + 30W wireless, with 4500mAh can be described as worry-free power; luxurious cooling system, the maximum temperature for charging and gaming can be controlled at 35 Above and below ℃, a large area of VC + 6 layer of graphite quickly heats up, so that the back of the phone no longer looks so hot.
In addition, there are the core competitiveness of Xiaomi Mi phones such as ancestral infrared and MIUI. Get rid of the shackles of price, this time the Xiaomi Mi 10 Pro is obviously more handy in focusing on making the product better. Milled a sword in ten years, on the occasion of its 10th anniversary, Xiaomi phone has offered us a perfect high-end product. If you want appearance, performance, photography, feel, experience, and more, you want a good price and a good system, so choose it.