Xiaomi Mijia Honeywell Fire Alarm Detector
Xiaomi Mijia Honeywell is one of the "must have" objects in any home. Although I admit it did not mean to buy it, until soon when a reader asked me about it and gave me this idea, now I'm seriously thinking to order more to install them in the places in which I think would be useful: kitchen, bridge, garage. Few people think of catastrophes, but I think it is good to consider less pleasant scenarios that can sometimes happen without our fault. And in such situations, a sensor like this can save our lives, homes and valuables.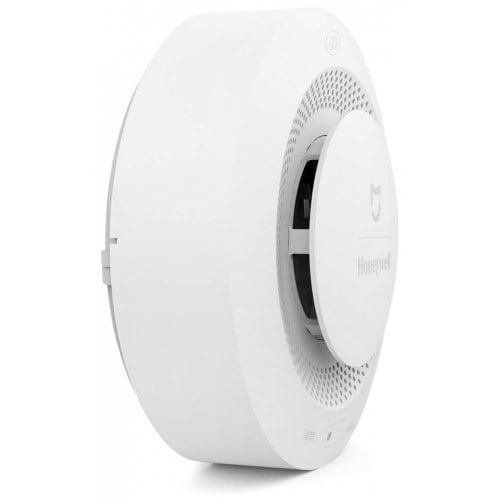 The smoke detector is produced by Xiaomi in collaboration with Honeywell, an American company recognized for its various implications in the aerospace and defense industry as well as in the production of specialized materials. Therefore, the smoke alarm sensor is one that you can rely on. As expected, it can be used both in and out of the Xiaomi Smart Home ecosystem.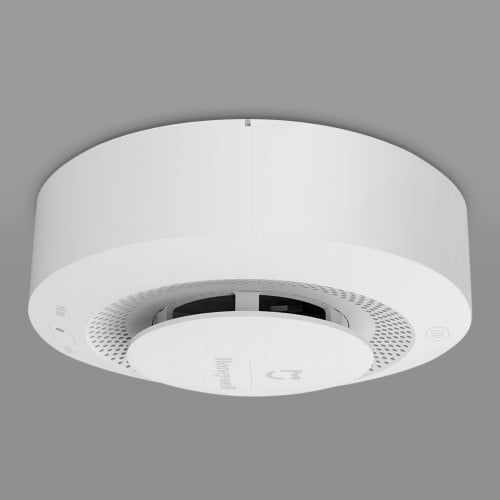 How does it work? The operating principle is very simple. When the photoelectric sensor detects an abnormal smoke concentration, it will sound a beep immediately, as well as a notification on your mobile device no matter where you are. If you do not have the Xiaomi gateway, it will only use the audible alarm when it detects an anomaly. I think it's more effective when used with that gateway, because you'll get notifications wherever you are if you have Internet access obviously.
The good news is that it should not be plugged in. It works with a single CR123A battery (not included in the package) that provides up to 5 years of use and which, over time, via Mi Home, sends a reminder that reminds you to check it , so you do not have any problems with the long-term detector.
Once purchased, you will receive, in addition to the sensor itself, a gripping kit with adhesive and a dowel kit. The Xiaomi Mijia Honeywell sensor is white, simple, made of high-temperature plastic with dimensions measuring 9.00 x 3.60 x 2.50 centimeters.