Xiaomi Mi Air 2SE half in-ear headphones released in the entry-level segment
Another version of the Xiaomi Mi Air 2 series has been released. After the Xiaomi Mi Air 2S, the Xiaomi Mi Air 2SE are now coming out, which are in the lower price segment. Where you push the price down, features may have to give way. What do the Mi Air 2 SE half in-ear headphones offer?
Where the Mi Air 2s were a clear update of their predecessor, a few things change with the Xiaomi Air 2SE. Except for a few small changes, the headphones themselves look very similar to the Air 2s. However, if you look at the charging box, you notice that this is a new model. Here, one does not put the headphones into the box, but puts them in.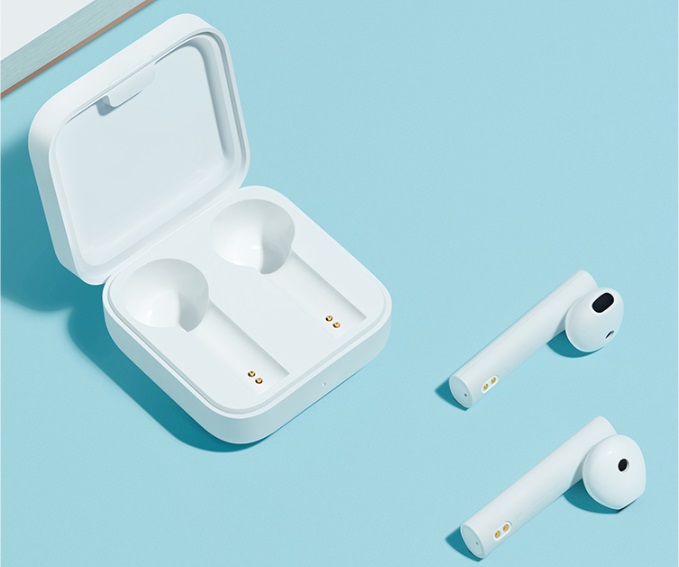 This is why the charging points are no longer located at the bottom but at the side of the headphones. Otherwise, there is now a notch with a hole on the back of the headphones. This hole is probably a microphone.
There are 14.2 mm drivers built into the headphones and they are connected via Bluetooth 5, which makes them similar to the other models. The Bluetooth codecs look rather meager, though, with only the AAC codec being included. All information about Bluetooth codecs and which one you should use can be found in our guide.
As with the other models in the series, these are half in-ear headphones. You can't equip them with other ear pads and therefore your ears have to match the fit of the headphones. The positive or negative aspect is the reduced isolation from the outside world during use.
There are also two microphones for conversations, which are supported by noise suppression. But this is not the well-known cVc noise suppression, but a proprietary development.
They are also supposed to offer a low latency, so that the wireless connection is less noticeable in games and videos.
The previously mentioned notch on the headphones is the field for touch control. It is probably possible to start/pause the music, skip a track and answer calls. To make the music louder or softer, you'll probably have to keep reaching for your smartphone.
In China, the Xiaomi Air 2SE will take off on May 19th for 168 Yuan, which is about 22€. This is almost half the price of the other models. On the other hand, the promised hardware is quite similar on paper. Maybe this is a good Bluetooth headphone for fans of the half in-ear design, which can make some concessions. What do you think of the headphones?