WEMAX APPOTRONICS D30 L306ACF Projector From Xiaomi Ecosystem
On August 7, WEMAX Group's 2020 Laser Home Theater New Product Launch was held in Shenzhen, and its new laser projector, APPOTRONICS D30 L306ACF, met everyone as scheduled.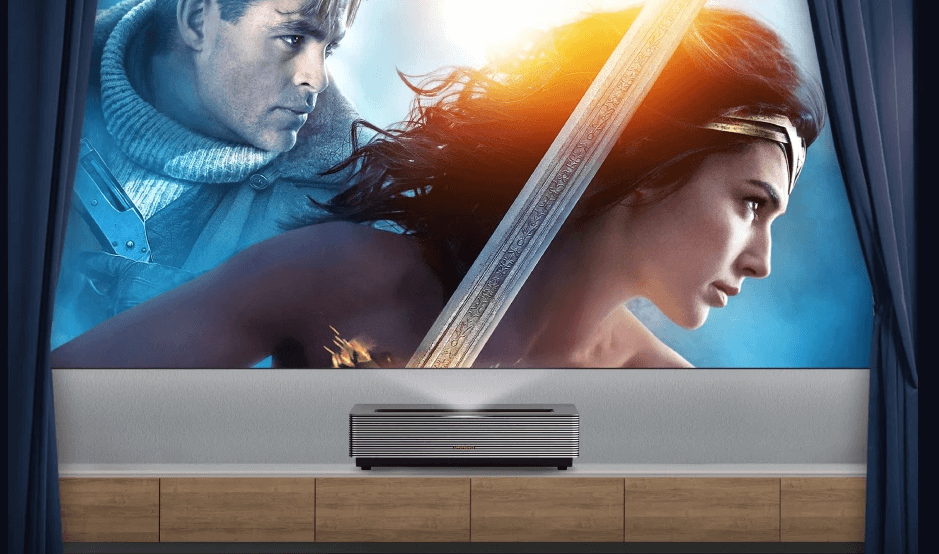 At the press conference, Mr. Lai, General Manager of WEMAX, said: "The newly launched laser home theater APPOTRONICS D30 inherits the achievements of laser film projection technology, brings theater-level standards into home applications, achieves high brightness and high color gamut, and carries its own FengOS operating system, which integrates cinema-level audio-visual and artistic enjoyment, leading the high-end large-screen cinema, and will promote people's lives into the era of intelligent large-screen movie viewing.
DCI-P3 color gamut standard, D30 delivers a visible cinema-quality experience
Based on their original ALPD 3.0 technology, Wemax's products have always had the advantages of high brightness, high color gamut, high reliability, and no scattering, etc. The core technology of the APPOTRONICS D30 is ALPD 3.0 technology, which is the same source of technology as cinema projection technology and inherits the advantages of high brightness and high color gamut. With 400nit brightness and DCI-P3 color gamut standard, it further satisfies people's pursuit of bringing theater home with Hollywood theater-grade colors.
In addition to cinema-grade brightness enjoyment and cinema-grade color, APPOTRONICS D30 also achieves cinematic refinement in its product design, with one-piece CNC metal molding and streamlined metal gradient light and shadow, precipitating the pursuit of art and taste.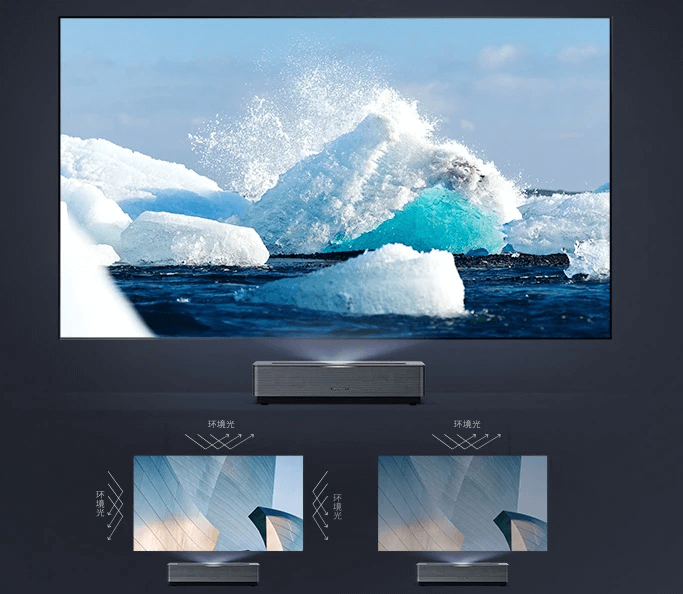 FengOS is Built for the Big Screen, D30 Enables Home Cinema
For the first time, WEMAX APPOTRONICS D30 is equipped with FengOS, a brand new operating system. As a big screen custom immersive intelligent audio and video operating system, FengOS with independent research and development of Feng Dynamic Page, through the self-developed browser and core standard components, to bring the page performance experience of the upgrade, hard-core technology to bring you a new shock big screen sensory.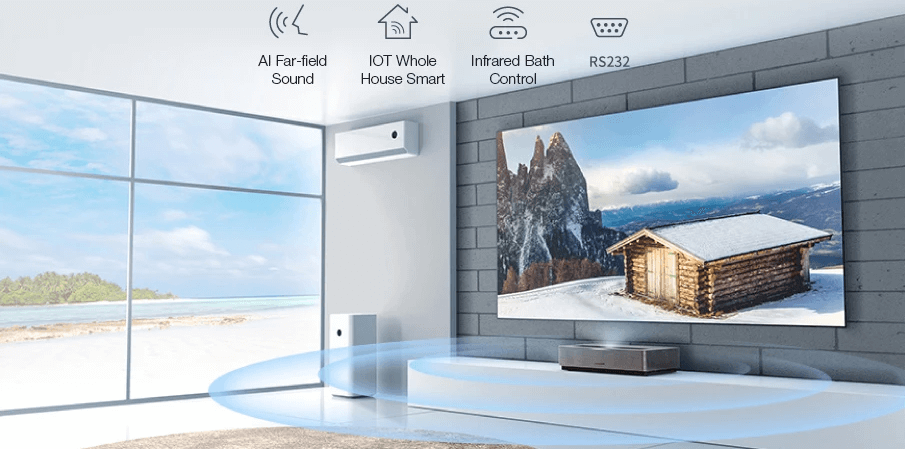 In terms of UI design, FengOS interface layout is flat and concise, which makes the content display more rather than more complicated, which is very suitable for large-screen users' browsing and operation habits. Especially, FengOS unique full-screen dynamic movie background design, can automatically play the current focus of the film and TV drama clips, blockbuster shock, a sense of cinema senior overwhelm.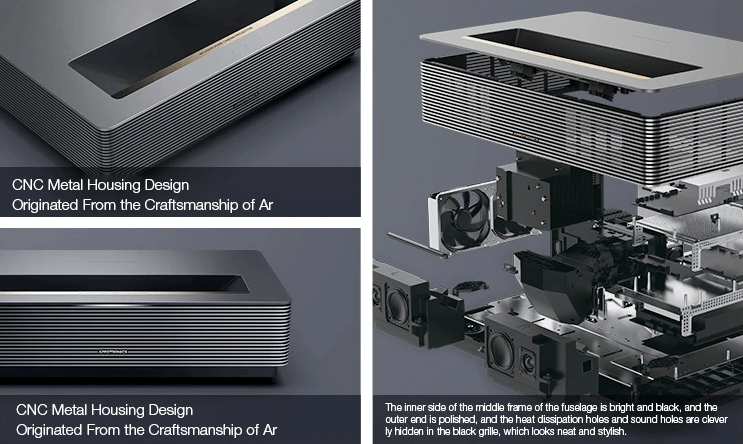 At the same time, FengOS is also a very "Pure" content platform, what users see is what they get, the screen is simple and not redundant, even the function pages are all integrated into a remote control "Feng key", the operation is very simple, and support for custom channel interface, so that you can have a wealth of film and television resources, the content you want to watch can also be intimate direct, always put the content in the first place, pay attention to the content resources but also pay attention to the content to show the user's feelings.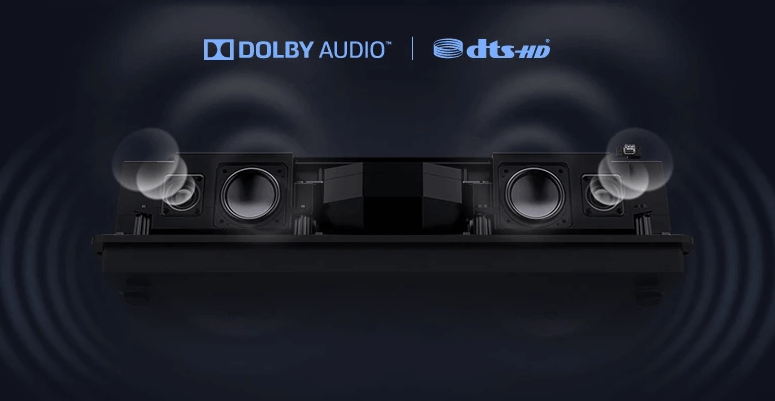 More importantly, FengOS is positioned as an open platform for industry-wide cooperation, not limited to its own branded hardware products, but can also be equipped with more hardware devices and terminals, working with third-party platforms to create more application scenarios, such as games, fitness, conference systems, etc., to establish an intelligent display ecosystem.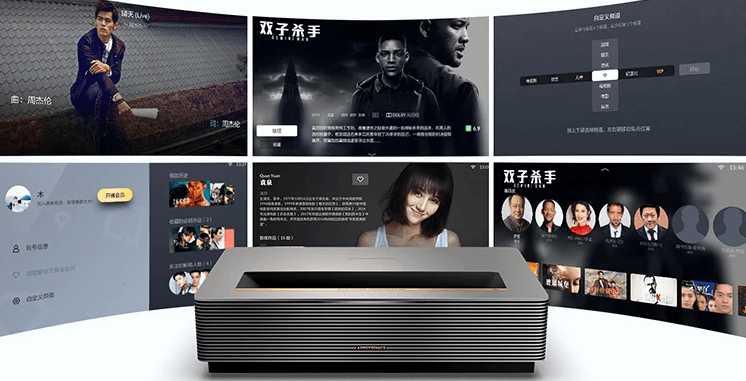 Conclusion
With the advantages of cinema-grade large screen, advanced movie viewing and healthy eye protection, the Wemax Laser Home Cinema D3O adds a new member to the large screen market and is leading the smart large screen trend, becoming the new choice for consumers to create home theaters today. According to the data published by the Internet, the total retail sales of laser smart large screens with eye protection features increased by 789.7% in 2019, and the corresponding retail volume growth was even higher at 1057.4%. It can be seen that currently in the field of home display, the laser smart screen is the future trend.
With the popularization of 5G technology, users' pursuit of large screen size, resource content, and mobile portability is flourishing, and with strong R&D capabilities, Wemax is constantly innovating in the home product business line, and in addition to the continuous upgrading of hardware, software, and services, their self-developed flexible screen is also in the planning stage.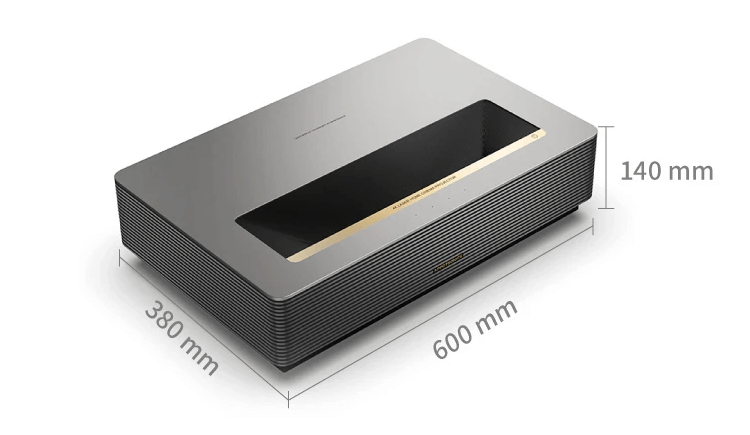 The new WEMAX APPOTRONICS D30 laser projector from Xiaomi has a large screen that not only brings cinema-quality colors, but also a larger field of view, more intelligence, and healthier eye experience. This flagship product is now available and I think it's ready to go.