Xiaomi 8H Lark Dining Table - Coupon
Banggood Coupon: BGXMTA  Price: $559.99  Time: 10.31
Xiaomi 8H Lark Solid Wood Dining Table
At home in the restaurant, to buy a good set of tables not only beautiful, practical, while reflecting a life attitude. The material of dining table is very much, among them solid wood dining table is very popular consumer, on August 29 Xiaomi has product on line 8H Lark whole solid wood dining table.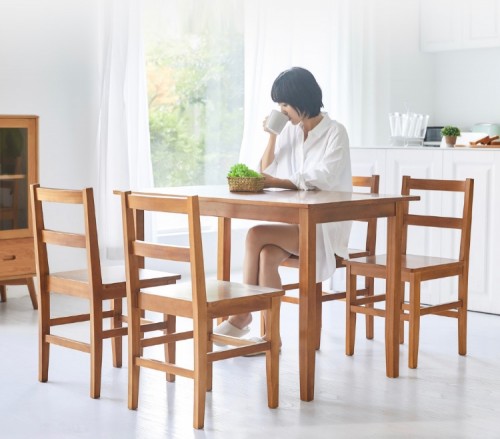 Xiaomi 8H Lark Dining Table is made of hardwood pine imported from New Zealand. Its wood structure is compact and stable, and its hardness is higher than that of common pine wood. Choose FSC forest certification timber, no pesticides and other non-natural factors interference, to maintain the natural growth of trees. Contributing to the sustainable use of forests.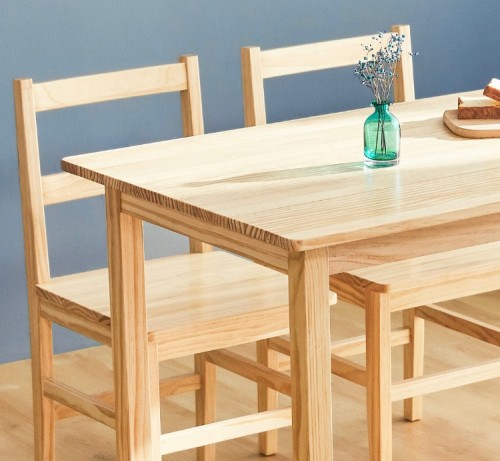 8H Lark full-solid wood dining table and chairs are painted with environmental-friendly water-based paint. The water-based paint is sprayed on the surface of the wood through the dust-free automatic spraying production line and the full matte semi-open spraying process. Formaldehyde is not detected in the water-based paint, and the environment-friendly water-based paint has no peculiar smell. You can rest assured when you use the water-based paint. At the same time, a good package of water-based paint to protect tables and chairs, steam testing, outside steam is not easy to enter the table and chairs inside.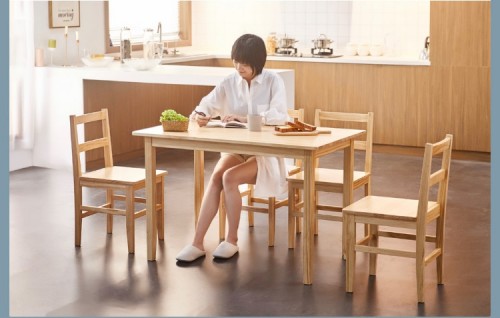 Natural wood raw materials, with beautiful natural texture gives people a natural and simple feeling, fine soft table feet, both fine and stable, light and mobile. Convenient assembly, no tools, according to the test, a single person can be installed in 5 minutes.