Among the many clone brands of Dyson we cannot but mention JIMMY, a brand that now gravitates around the Xiaomi ecosystem (as in the case of Roborock, for example) and that produces interesting wireless vacuum cleaners.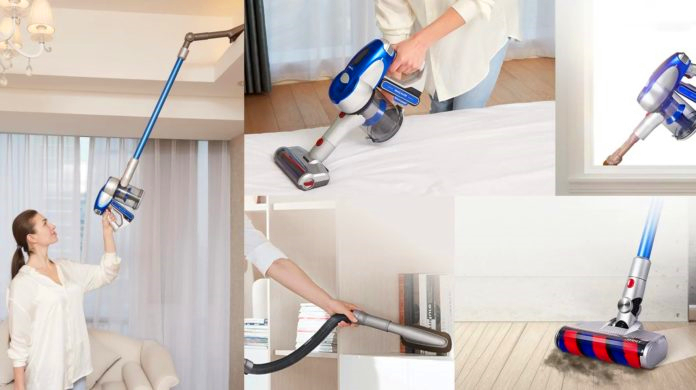 The most interesting aspect of JIMMY is its history: according to one of our sources, the brand is owned by the parent company Lake Electric – the largest manufacturer of vacuum cleaners in the world – known for its high quality devices sold under the brand LEXY.
Lake Electric would have produced devices on behalf of Dyson in the past, a business that should ensure the quality of its vacuum cleaners, as certified by the excellent online reviews collected by its brands.
So the offer dedicated to the new JIMMY JV83 becomes very juicy, a wireless vacuum cleaner that wants to give a hard time to its rival Dyson with an advantageous price and specifications of all respect. JIMMY is in fact the brand of LEXY dedicated to products a bit 'cheaper but characterized by excellent value for money.
The JIMMY JV83 is reminiscent of the Dyson V8 model and boasts top-notch features: a 100,000 rpm (20,000 pa) digital motor with 135AW suction, it sucks particles down to 0.3 microns thanks to its 4-stage HEPA filter.
It weighs only 1.5 kg and features an angular design that makes it easy to use when cleaning. It also includes a wide range of accessories, including a motorized brush for vacuuming floors and carpets, and a special brush for mites, perfect for allergy sufferers, plus many other useful accessories including brushes, extensions, to be combined with specific cleaning activities.
Finally, the JIMMY JV83 includes a long-life battery that guarantees up to 60 minutes of autonomy which may vary depending on the level of power used for suction. You can find it is on sold at Gearbest for $269.99.