Xiaomi JIMMY JV83 Wireless Vacuum Cleaner
After the Xiaomi third party "Dreame" has raised the bar for maximum suction power with the V9 to 20,000 pa, another Xiaomi relative has to follow suit. Vacuum cleaner manufacturer Jimmy has already launched quite interesting models on the market with the JV71, JV11 and JV51 models. Can Jimmy catch up with Dreame with the JV83 battery-powered vacuum cleaner?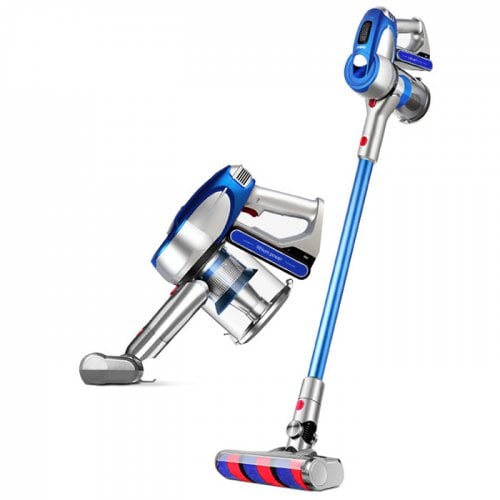 Of course, the question from the heading cannot be answered one hundred percent without having had a test model with us. However, the technical data already show: 20,000 pa suction power is the current maximum value for models from China, 60 minutes of working time (on the lowest of three suction levels) are enough for larger apartments and the 0.5 l dust chamber is also a size with which you can work very well. Even 100,000 revolutions per minute correspond to the standards of the better models.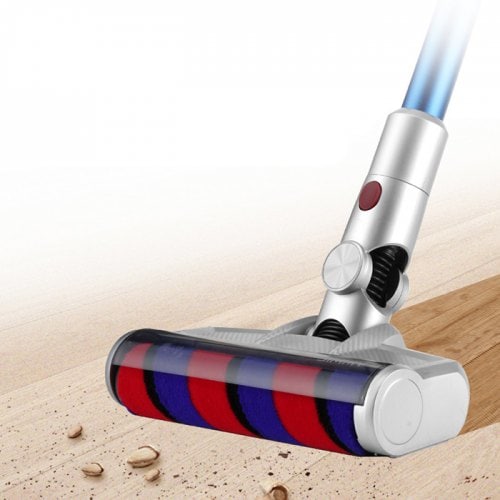 Of course, there is also a but: The operating volume of 82 dB is so high that you almost have to ask yourself whether this value is correct at all. For comparison: people talk at an average volume of 60 dB, the average battery vacuum cleaner at 65 dB is only just above that. Accordingly, a value above 80 dB is a record-breaking negative value.
Apart from the volume, the Jimmy JV83 lacks the real technical innovation. A little gimmick, even a mini-feature with a touch of new appearance make a new model much more attractive than the improvement of technical values – which is fine, of course. But otherwise Xiaomi and its partner companies are used to more innovation. If you like, Jimmy has "only" followed the Dreame V9 in the technical data with the JV83. Whining at a high level, but it looks that way.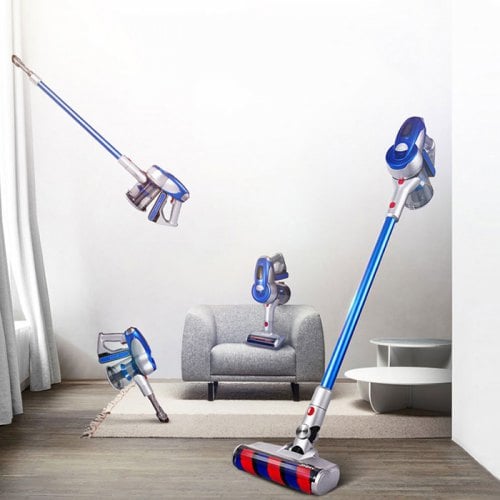 The JV83 is (as always today) a 2-in-1 model, which means that the vacuum cleaner can also be used as a hand vacuum cleaner. The individual click closures allow you to simply remove the suction pipe and place the desired attachment (depending on the application) on the head of the vacuum cleaner. As a hand-held vacuum cleaner, the Jimmy can work for either 40, 20 or 9 minutes. Logically, the highest value belongs to the lowest suction level and vice versa.
As usual, a large number of attachments are included in the scope of delivery. Surprisingly, there is also a hose with which you can better remove spider webs on the wall, for example, by increasing the range. Also a mite attachment is included, which will be especially pleasing for allergy sufferers. For more information about mites, have a look at the article about the Jimmy JV11.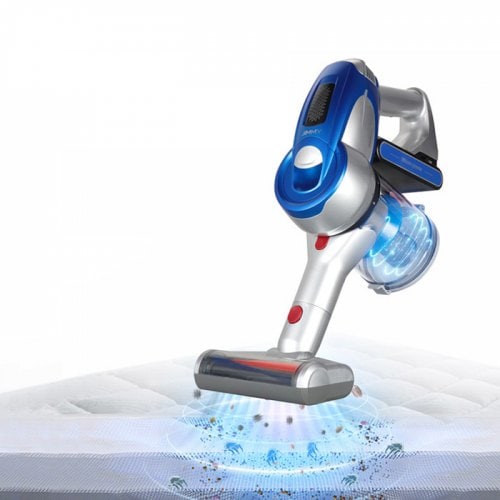 The Jimmy JV83 will certainly not be a disappointment, but a good to very good domestic help, maybe even make it into our Top 5 of the best battery-powered vacuum cleaners.