Xiaomi Mijia U20 Air Purification Dehumidifier
On March 9th, Xiaomi Youpin put on a purifying dehumidifier, model: U20. It has built-in precision humidity sensor, which automatically detects the humidity of the whole room. When the set humidity is reached, Xiaomi U20 Air Purification Dehumidifier's compressor automatically closes, and the fan closes after fixing the low-speed wind delay for 3 minutes (to protect the machine). Temperature and humidity sensors conduct a comprehensive humidity monitoring every 17 minutes, once the humidity is found to rise, it will be turned on again.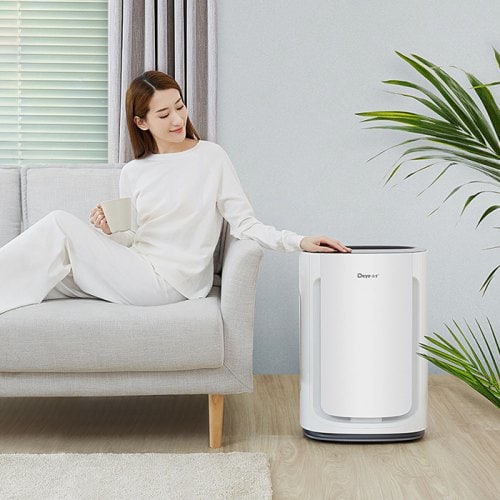 It has 21 liters of dehumidification capacity, which can meet the needs of about 120 square houses. When dehumidifying, it is necessary to close the doors and windows, put the dehumidifier in a humid corner, and keep a certain distance from the wall. Once the dehumidification is over, we can push the dehumidifier to another room to continue dehumidification. Mobile dehumidification, dehumidification more thorough.
Xiaomi U20 Air Purification Dehumidifier uses a dual-rotor Panasonic compressor, which reduces energy consumption by 12.5% and increases energy efficiency by 6% compared with Panasonic compressor. At the same time, it enlarges the use area of the dehumidifier. Before upgrading, it can only be applied to a single room area of about 20 square meters; after upgrading, it can be applied to a single room area of about 40 square meters.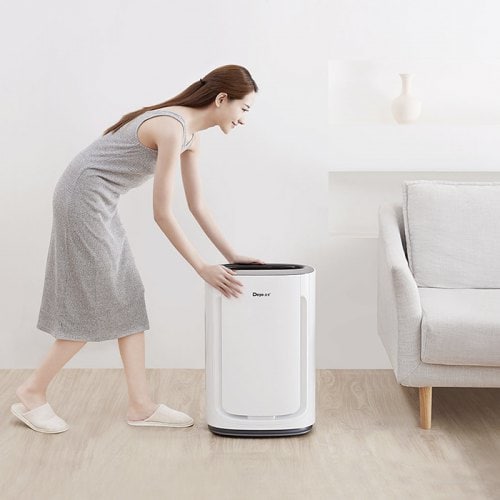 Because of its folding peak shape, the filter can minimize the wind resistance and let the air flow quickly. High-quality columnar activated carbon has the characteristics of large surface area, well-developed pore structure, strong adsorption capacity, uniform particle distribution and high wear resistance. According to statistics, Xiaimi U20 can complete 213 cubic meters of particulate matter filtration and 135 cubic meters of formaldehyde filtration per hour.
The Xiaomi U20 Air Purification Dehumidifier is equipped with hidden Cardan wheels at the bottom of the fuselage, which makes the machine look simpler and more beautiful while facilitating mobility. And it is equipped with children's lock function, which can effectively prevent mistakenly touching, in order to avoid unnecessary damage to children.