Not a surprise because the discovery of the GPD Pocket 2 Max was made through a stand at the ICEE show in Moscow last April. On site the brand offered its design for sale not only as a GPD but also as an OEM. That is to say, by allowing other brands to take advantage of its netbook concept by marketing it under their name.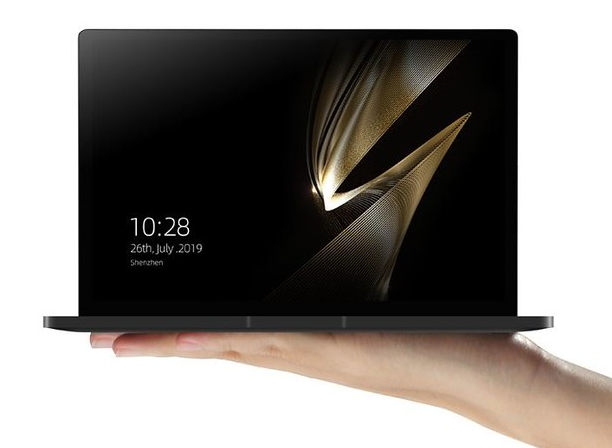 This is probably what this unknown mark did to the battalion with the MAG1. After some adjustments with the manufacturer she was able to release a GPD Pocket 2 Max under her name and therefore offers the machine directly on her local market.
In a very compact design, we find an 8.9″ screen in 2560 x 1600 pixels via an IPS touch panel offering an angle of 178°. A screen that takes up 86% of the space available on the high chassis and covers a compact keyboard with backlighting. A solution obviously in Qwerty that offers a layout adapted to the standard chiclet format. Below it is a tiny touchpad to control a cursor when there is no mouse. A small fingerprint sensor is also present in the upper right-hand corner of the chassis.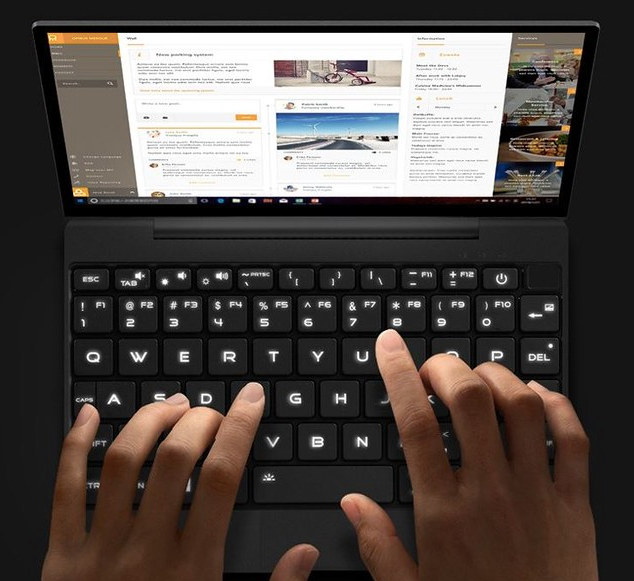 Connection is very limited with a USB 3.0 port, a USB type-C port for charging the MAG1 – portable battery charging will be possible – and a MicroSDXC card reader on the right side. A MiniHDMI port and a 3.5 mm headphone port will be located on the left side. The set measures 20.72 cm wide by 14.65 cm deep and 17.5 mm thick by a weight of 690 grams.
The on-board battery is an 8600 mA 3.7 volt battery that can be recharged at 5, 9 or 12 volts. The brand announces 7 hours of autonomy, a figure that seems a little fanciful to me, but the option of charging with a mobile battery is a big plus for using the device.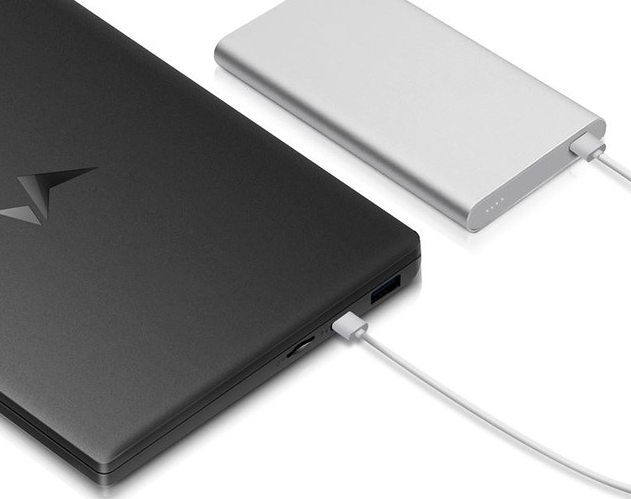 The chassis is made of an aluminium alloy machined in a block and the cooling is ensured by active ventilation despite the low dissipation of the embedded chips. The connection to the network will be made through a Wifi5 associated with a Bluetooth 4.0 module. The whole system runs under Windows 10.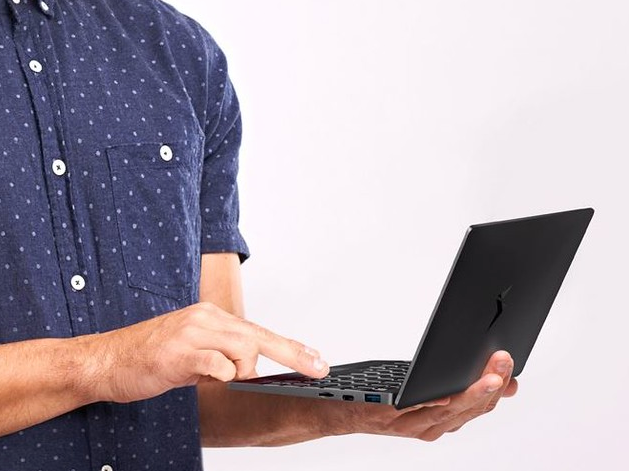 Inside this MAG1 we will find a rather substantial material. For the basic version we will find an Amber Lake-Y Intel Core m3-8100Y processor. A dual-core and quadruple threads solution running from 1.1 to 3.4 GHz with 4 MB cache. Combined with this processor 8GB of RAM and 256GB of SSD PCIe NVMe storage. The machine will be sold for 4199 yuan or about $600. A more powerful model with still the same Core m3-8100Y processor and its Intel UHD 915 graphics circuit but 16 GB of RAM and 512 GB of SSD storage will be offered at 5199 yuan or about $750.